Making Sense of Cents with Blogger Michelle Schroeder-Gardner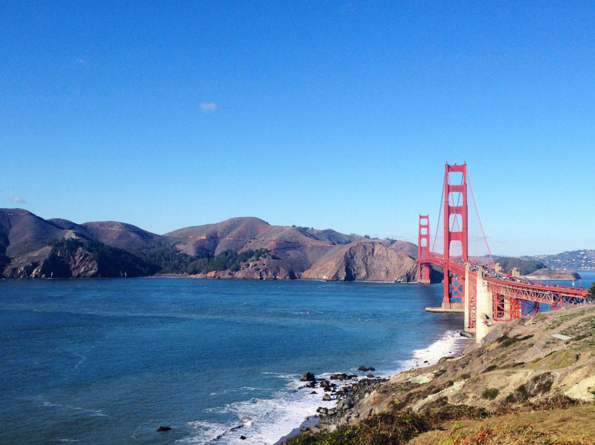 Michelle Schroeder-Gardner shares how she turned her blog, Making Sense of Cents, until a full-time business, and is now able to travel the USA in an RV.
Tell us about yourself! What do you do when you're not traveling the world? Where are you from? Where do you currently live?
My name is Michelle Schroeder-Gardner and I am a personal finance, travel, and lifestyle blogger. I am currently touring North America in my RV with my husband and our two dogs. We are currently exploring California in our RV, mainly Death Valley National Park and Joshua Tree National Park due to the nicer climate and fun outdoor activities.
What first inspired you to start your blog? Since then, which destinations have you covered?
I started my blog, Making Sense of Cents, back in August of 2011. After a few years, I was making a decent amount of money from my blog so I decided to make the leap into full-time blogging.
What is the main purpose of your blog? Is there a message that you're trying to convey to your readers?
I talk about pretty much everything and anything on my blog. I like to show others that anyone can live the life they want, make more money, pay off debt, save more money, and so on. I also publish monthly online income reports, which show how I earn over $30,000 a month blogging.
What gets you into the writing mode?
I like to write whenever I don't have internet access. That way I have nothing distracting me. This is quite easy now that we are in the RV and visiting a lot of national parks, as a lot of national parks don't have any signal.
What are some exciting partnerships, connections, or opportunities that have come out of your blog?
Many exciting partnerships, connections and opportunities have come from my blog. I have stayed at many awesome hotels and resorts at no cost, I have made lifelong friends through the blogging community, and more. Blogging is something that I will always love! I feel extremely lucky.
Is your blog a business? If so, what are some of the ways that you monetize it?
Yes, my blog is a business. I earn my full-time living from it and earn a good living as well so it's pretty great. Right now, I earn the majority of my money from affiliate marketing.
What advice would you give to other women who are interested in launching a travel blog?
My top tip is to just start! I have a tutorial on how to start a blog that makes it pretty easy to do. Plus, it's cheap!