Essential Tips For Your First-Time in Guadeloupe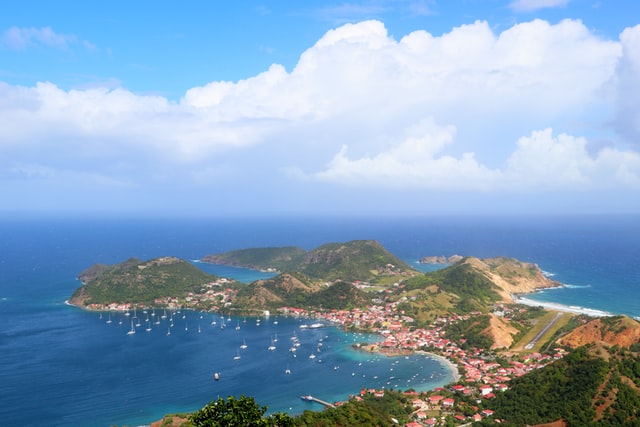 I knew things were going to be different on Guadeloupe. My friends from the Caribbean told me that the idea of the Caribbean chill was not a myth. They warned me not to expect things to work the way they do in America. Even anticipating an environment not run on timetabled efficiency, many things about the place I would call home for eight months surprised me. With new direct flights to Guadeloupe on Norwegian Air, Americans are getting a chance to discover this island. As you plan your first trip to Guadeloupe, the 'island of beautiful waters,' here are a few tips to keep in mind.
Essential Tips For Your First-Time in Guadeloupe
Transportation
I had read that the bus system in Guadeloupe is pretty good, probably the best in its region. The latter part may be true, but I need to clarify "pretty good." If you stay in the Pointe-à-Pitre area, you'll have access to just about any other part of the island via intercity buses. There's also a local system of buses connecting Lapwent (Pointe-à-Pitre in Guadeloupian Creole) with its neighboring communes Le Gosier, Les Abymes, and Baie-Mahault. Sounds perfect right?
Here's the rub. The map of the city bus network found on the transit system website, karulis.com, is unclear about most stops, especially within Pointe-à-Pitre city limits. And not all bus lines are listed on the website. I made a full list of buses I could take to one of the schools I work at. I studied this list and the routes, so when I saw the A93 growl past me, I almost screamed with frustration.
The public transit continues to improve, bit by bit.
Just as I almost did when, after waiting about 40 minutes at a labeled bus stop, complete with a bench, I realized no bus would come. It was all very Waiting for Godot. It hadn't helped that I had been walking 20 minutes uphill to get to work because the buses I knew about weren't a guarantee.
However, the public transit continues to improve, bit by bit. The summer before I arrived, Karulis implemented bus passes. You can pay about 10 euros for a card valid for 10 rides. If you register for the monthly or annual cards, you can take as many buses as you want while your card is valid. As well as potentially working out cheaper, this ensures you don't have to worry about carrying coins.
Money
I've heard that on some islands, or at least at some all-inclusive resorts, US dollars are just as accepted as local currency. This is not the case in Guadeloupe. It's a good idea to think of Guadeloupe as the Hawaii of France. The culture might be different, but the currency is the same. That means Euro.
You're going to want to keep some cash handy. Even if you have a travel rewards credit card, you won't be able to use it everywhere. Many of the shops are small, and require a minimum spend if you want to use plastic. This varies from place to place. If you want to hit the local markets–and I enthusiastically suggest that you do–vendors only accept cash.
Don't worry about finding an ATM, though. There are branches in every town.
Lodging
The epicenter of tourist activity appears to be Le Gosier. In the town center there is a little bubble of comfy hotels and a gambling casino (not to be confused with the supermarket Casino) called Pointe de la Verdure. When some friends came to visit, they stayed at Karaibes Hotel, a two-star hotel that was clean and has a small bistro attached. This is the closest thing to a resort that Guadeloupe has. St. Francois has its own tourist hub, but outside of these locations, hotels are scarce.
I recommend renting a gite, a vacation cottage. Prices vary, so you can find one to fit your budget.
If you want a less catered stay, you'll be happy to know that Airbnb exists here as well. I recommend renting a gite, a vacation cottage. Prices vary, so you can find one to fit your budget. High tourist season starts in November and goes through the end of Carnival, so you can expect prices to be higher then, no matter where you stay.
Bon Voyage!