On Navigating Australian Coffee Culture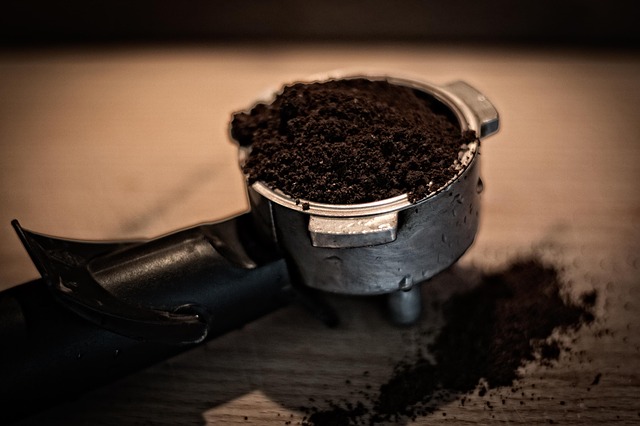 One of my favorite ways to get to know a city is picking a café, grabbing a hot beverage and sitting. For hours. I journal. I read. I browse the local newspaper. I people-watch and eavesdrop on conversations. I'm a coffee drinker, but without knowing much about coffee. The appeal of going to cafes is much influenced by its aesthetic; my choices are based on the music, the décor, and the people who frequent them. One of the first things travelers to Melbourne will notice is the remarkable quantity of cafes sprawling throughout the CBD and suburbs. If you love cafes, get excited; but most importantly, get ready for the intense Australian coffee culture.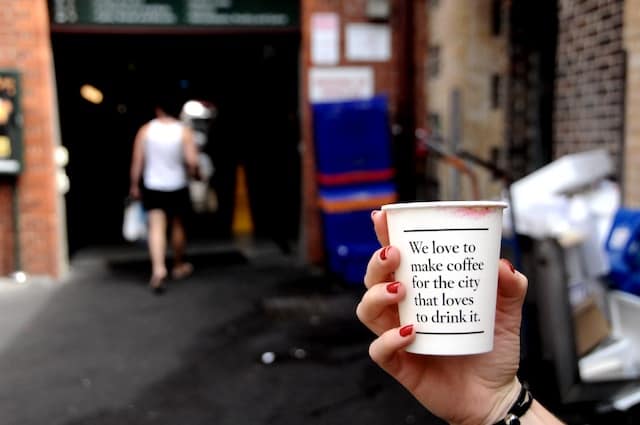 In Melbourne, it's not as much about it the cafes themselves as it is the wide range and styles of coffee they serve. This is a city where people actually know coffee. Some even claim that the McDonald's coffee here is of better quality than in the U.S. Melburnians are coffee snobs, and they're not afraid to admit it. They can taste how many times a day the barista cleans the grinder. The head chef and co-owner of Kuaizi Bar, Johnny, explained it to me like this: "Melbourne locals have a huge palate for coffee." In the same way that people who try different foods begin to identify spices and distinct tastes in them, regular coffee drinkers can pick up on the taste of the bean and the particular ratios of different preparations. Locals drink coffee from baristas who work for passion, not money, Johnny said.
Australian coffee culture is intimidating if you come from the U.S., the land of watered-down coffee and chains like Dunkin' Donuts.
This is a city in which the baristas not only work for passion, but also have formal qualifications. But even that's not enough. Sam, the manager of Degraves Espresso in the CBD, told me that even if someone has qualifications, this doesn't prove anything. One must demonstrate one's dedication to coffee. Sam's morning shift barista has over 25 years of experience. (And we wonder why foreigners on working holiday visas find it hard to get a café job in Melbourne!)
The coffee is expensive. This isn't Spain where a café con leche can be had for less than €1.50. Or the United States, where buying one cup of $2.00 coffee with free refills can allow you to sit in the cafe on your computer for hours. Melbourne is the coffee capital of Australia, and a small cup can set you back anywhere from $3.50-5.00.
That's intimidating. Especially if you're the person (me) who when asked what would they like to drink, replies "Eh… normal? Regular? What everyone else gets?" It's even more intimidating if you come from the U.S., the land of watered-down coffee and chains like Dunkin' Donuts. I'm from a town in the Midwest where the closest café that's not Starbucks is a 30 minute drive from my house.
So, what's an inexperienced, budget-conscious traveler to do?
Read up on your terminology
Because coffee is so expensive, a traveler on a budget would want to make sure she's getting what she wants. There's no such thing as "just coffee". If you are unfamiliar with what a flat white, piccolo, or short black are, check out Shanny's Guide to Ordering Coffee in Melbourne, Everything you wanted to know about coffee (but were afraid to ask your hipster barista) and Skinny, strong and hot: the Melbourne coffee scene for definitions and café suggestions. But even if you don't do your research…
Don't be afraid to ask for advice
I assumed that because this was the coffee capital, people would be incredibly pretentious. Yes, they are coffee snobs, but that doesn't mean they aren't willing to explain things. After all, the baristas are passionate. They love sharing their passion with others (most of the time). Johnny of Kuaizi Bar told me the best way to get recommendations and advice is to grab the barista when s/he's not busy. Go into a café at a slow time of the day and drill them with questions. "Most people will be happy to guide you," he told me. Little by little, you too will become an expert and one of those locals with a sophisticated palate.
Navigating Australian Coffee Culture.
Make it a special treat
If you're on a budget, you don't have to settle for a $1.00 coffee fromthe 7/11. When jobs are hard to come by and the savings are dwindling but you still want to experience Melbourne coffee culture, make it a special treat. When you go to a café, make it a celebratory ordeal. Also, try seeing if there are any deals on Groupon.
Café hopping is a great way to experience Melbourne. It can be difficult to decipher the different options, and a stab at your ego to admit you're clueless. But, as Johnny said, "Melburnians are friendly and happy– that's what Melbourne is!" So, ask away. Sip, and enjoy.