Life as a Third Culture Kid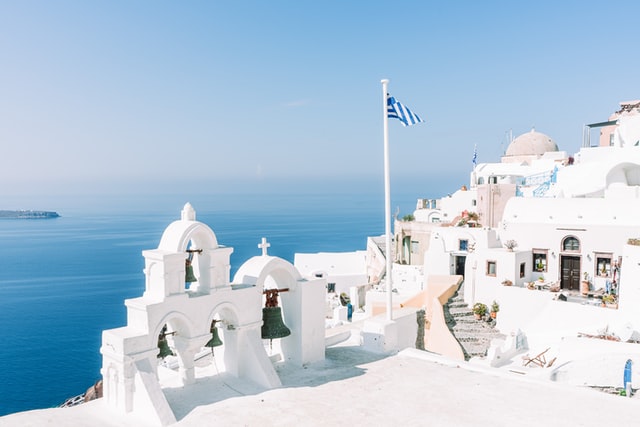 The clock reads 5:30 a.m. The first glimmers of dawn stretch across the dim horizon. The outside world is sleeping. Other than the occasional croak of frogs in the neighbor's rice field, it is still and quiet. But despite this early morning hour, my home buzzes with excitement. A week of travel looms. The familiar sound of suitcases, zipped and rolled to the front door, fuels excitement. My family of seven delves into this comforting pre-travel routine. My four sisters and I, all Third Culture Kids, delight in our last-minute preparations. We pack the car, clear the fridge, and silently tiptoe to the car.
The term 'Third Culture Kid' refers to children who are raised outside of their passport country for a significant number of their developmental years. I became a TCK when my family moved from the United States to Hiroshima, Japan eight years ago. Since then, I have stepped in and out of multiple cultures. I have exited and entered vastly different worlds. These experiences have cultivated in me a delight and enthusiasm for travel, and a curiosity to understand and explore new countries.
Life as a Third Culture Kid
Cultural Eclecticism
This love of travel manifests itself in my family's home. First of all, our daily menu board is mysteriously multicultural. My twin and I have a habit: try new foods in different countries and immediately replicate them at home with available ingredients.
During a trip to China last year, we sampled a famous Chinese street food called Jian Bing. This typical breakfast crepe is stuffed with egg, hoisin sauce, cilantro, and a fried rice cracker. After returning to Japan, we watched a YouTube video of a street vendor making Jian Bing to refresh our memories. However, we faced ingredient dilemmas. We couldn't find the right rice-crackers, so we visited our local grocery and purchased fried squid. And what was hoisin sauce? We researched it and then made our version with soy sauce and peanut butter. (Hence the word "mysterious" when describing our multicultural menu board.)
Our love of travelling is evident in my clothing too. On any typical day, I could be wearing pants from Thailand, a shirt from Japan, shoes from the Netherlands, make-up from Korea, or jewelry from China. My closet: an international hodgepodge.
Where Am I From?
TCKs are defined as travelers, and most of us quickly grow to delight in these cross-cultural experiences woven into the rhythm of our lives. But a TCK's lifestyle often leads to feelings of rootlessness. We can become caught between our worlds.
I have lived in both the United States and Japan for an extended amount of time, yet I don't feel like I am "from" either country. This feels strange. At the immigration checkpoint during my travels, I hand the officer a navy passport that says I'm American. But I haven't visited my passport country in over three years, and I don't feel American. I feel Asian. Yet my blonde hair and blue eyes clearly distinguish me as a foreigner in Japan.
In airports, everyone is considered travelers in transit. The emphasis is not on where we are from, but rather where we are going.
This struggle is unique to TCKs because we move abroad during our developmental years. Our relationship with the word "home" is ambiguous as we are trying to understand ourselves and find our place. I remember the first time I was asked "where are you from?" after becoming a TCK. I was nine years old, and I stared at the question-asker in confusion. I wasn't quite sure.
A TCK Hub
So where do we belong? Where do we fit? TCKs frequently question. We aren't a part of anything, yet we are a piece of everything. We don't have strong ties to one specific place. Our identities are being shaped by several different cultures. Pieces are of our hearts are scattered across the globe.
Because of this, TCKs share a common love: airports. We connect with the myriad of travelers with different ethnicities, with the multiple languages blaring over speakers, and with the different cultural customs in this singular place. Here, a conglomeration of cultures is normal. We feel at home in these bubbles of expected cultural diversity. In airports, everyone is considered travelers in transit. The emphasis is not on where we are from, but rather where we are going.
Photo by Unsplash.