Six Months in Guam: A Conversation with Camille Armantrout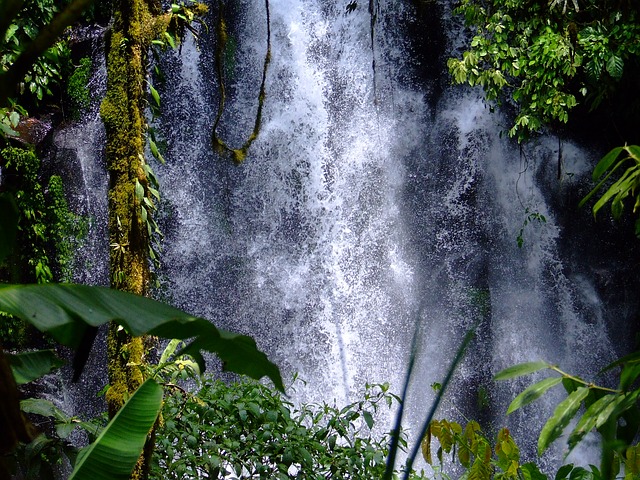 Tell us about yourself! What do you do when you're not traveling the world? Where do you live? What made you decide to go to Guam?
Eighteen years ago, my husband Bob and I moved from Tianjin, China to Guam for some island R&R. His contract stipulated we would be flown back where we came from, which was the rainforests of Belize. Since we had no work in Belize, he asked to be routed through Guam and we disembarked.
Bob and I have since settled in rural North Carolina, next door to an organic farm and a fuel pump that dispenses biodiesel for our aging Mercedes wagon. We thought it wise to hedge our bets – if the economy began to slide we'd be hanging out with farmers and fuel makers.
When I'm not overseeing operations at a small eco-industrial park minutes from home, I cook and write, and often indulge in long walks. Our recent stay in Ghana, West Africa inspired me to co-author a travelogue with my friend Stephanie, who was traveling in Costa Rica during the same period. The result is "Two Brauds Abroad", available at Amazon.com. More recently, one of my Ghana stories was published in Lisa Webb's "Once Upon An Expat", which can also be found on Amazon.com.
How long did you go for? How did you spend your time?
We lived on Guam for six months, in a rented apartment in Chalan Pago smack in the middle of the island. That summer we flew in Bob's eleven, nine and six-year old daughters and introduced them to island living. They quickly replaced their swimming pool habit with snorkeling the pristine reef outside of Tamuning reefs. We hiked, and cooked, and swam all summer. It was glorious!
What were your most memorable experiences? What were the biggest disappointments?
A local school teacher and his wife took us all to an unforgettable fresh water cave where we swam by candlelight. He also took us to a hidden swimming hole at one of the many beautiful waterfalls. Another couple who were docked in the marina while fueling up their bank accounts took us sailing, a great way to tour any island.
There were at least 200 horses hidden on Guam and my favorite activity was riding. One of the first things we did when we arrived on Guam is begin seeking out the local horse owners. We got out the Yellow Pages, called four stables, and went visiting. We learned of other horse people in this way, which lead to an opportunity to do some part-time horse training. By the time the girls arrived we had horses for them to ride.
Having heard all the stories, I was disappointed to see not one brown tree snake during our six months on Guam. Turns out they are not everywhere as lore would have it, and are nocturnal tree-dwellers and so rarely seen. I had imagined I'd have to raise the hood of the car to clean out the snakes each time I wanted to use it, and ditto for the washing machine. I did enjoy reading about them in Mark Jaffe's "And No Birds Sing."
What do you wish you knew before you went to Guam?
I wish I had known not to park in isolated spots when hiking. After one incident which cost us two car windows, we kept to well-populated parking lots.
Any favorite restaurants/hotels/hostels/sites you'd like to recommend? Tell us what made them great!
We stayed at the Hyatt Regency Guam our first week on the island and were treated to every imaginable amenity. The service, food, and beach were fabulous. After that we settled down to cooking for ourselves, we didn't eat out much.
Is there anything that women specifically should know before they travel to Guam?
I was in the habit of going for neighborhood walks and always felt safe on Guam. It isn't one of those places where a woman walking alone is subject to unwanted advances.