Advice for Working as an Au Pair in Spain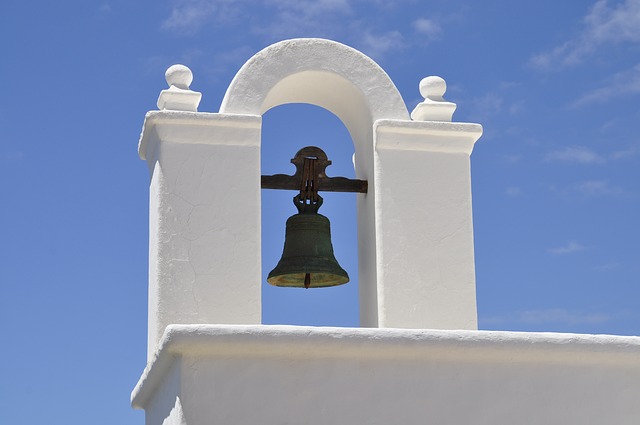 When I moved from the United States to work as an au pair in Spain for a full year, I had expectations about what I would experience and how my life overseas would be. If you too are considering moving abroad, I highly suggest doing it but keep in mind that these expectations will most likely change. My advice is based on my time as an au pair in Spain, but whether you are teaching English abroad or living with a host family, this article may be of help.
1) Living with a host family
Living with a host family is generally one of the cheaper ways of living abroad. I am a 'live in' au pair in Spain, and understood my living conditions before I moved in with the family. However, I did not know how much of an introvert I was before living with my host family, or how much I valued my personal space and time. I consider myself relatively outgoing but I realized I need time to recharge. Each family functions in its own unique way, in the US or in Spain, so understanding the daily schedule of a host family and how you can work with this is important, so you can attain the personal time you need. Do not be afraid to ask for any personal time if you feel this need is not being met.
2) Cultural differences
I became more familiar with the cultural differences between Americans and Spanish people. For one, our eating schedules are opposite. Instead of having the biggest meal of the day at night around 7, I started to eat this meal around 2 or 3 in the afternoon, then another meal at 9 or 10 at night. My body hated me for the first month or two abroad, but eventually I became more comfortable with this eating schedule.
Another cultural difference is that your personal space or 'bubble' does not really exist in Spain. My first week in Spain involved many kisses on the cheeks to men and women of all ages, and I had to remind myself that these people were trying to welcome me, not scare me away. It was a bit awkward at first but then I realized how warm these welcomes were and I forgot my discomfort.
Do not be hard on yourself as your body and mind are both adapting to these changes and will need time to adjust. People across the world live differently, so embrace these differences and push your comfort zone.
3) Language barriers
Overcoming language barriers is hard. At a local restaurant, market or with a host family, sometimes conversations become difficult and Google Translate does not have the answer. But don't give up. My Spanish is still a work in progress, but generally people want to help you and want to chat with you. So patience is the key here.
In my Spanish class, we could only speak in Spanish and I had to figure out how to state my questions or thoughts with my limited knowledge of the language. I realized there is more than one way to express a thought, so a friend suggested I started to focus on the words I did know, rather than the ones I do not know. This sounds like common sense but it had not occurred to me to change my thinking process. If you reach for a translator each time you speak, maybe consider how else you could state what you want to say. If you do not know any words in another language, hand gestures and pictures are quite helpful too. Patience, again, is the key to overcoming language barriers.
4) Know your new home
When I first moved to Zaragoza, I wanted to travel everywhere but there. Being in Europe for the first time, I was blown away by all of the famous landmarks I had only seen on TV, which were now only an airplane flight away. However, my free time, and wallet, only allowed me to travel so often and I began to explore the city I lived in, and other Spanish cities. I realized there was a lot to explore within Spain and if anything, I should be a travel expert, mas o menos, of Spain as it would be my home for a year.
Other au pairs have said one of their greatest regrets was not going to local festivals, museums or other cities within Spain that are lesser known. One advantage of having a host family is that they know these lesser known places, when to go, what transportation to use and what to see. I luckily have had a host family who have helped me a lot in planning these travels.
Most Spanish cities and villages have tourism offices too that can help you find the sites to see in addition to maps and directions. I have found that the more I explore my local area, the more at home I feel and the more comfortable I am with my new surroundings.
5) Childcare suggestions
When it comes to childcare, I think it is important to talk with the parents about their expectations relating to your tasks, activities, and the do's and don'ts of your job. Open communication with the parents has helped me understand what kind of experience the kids should have with you as a caretaker. From how long they can watch TV, when is homework time or how long they should be playing outside, these are all questions to ask. Some parents are more particular about their expectations while others may have a few rules but are pretty lax. Don't be afraid to ask questions because how else will you know how to do your job?
Keep in mind that cultural differences may play a role in your expectations as well as the family's. Some actions that may seem acceptable to you may not be for the parents, or vice versa. The ages of the kids will shape these expectations too, so keep in mind that a 5-year-old child will behave differently to a 12-year-old child. Again be patient, as kids can be difficult sometimes but really love you deep down.
All of my advice arose from my comfort levels being tested. To me, this is what traveling is about. Being an au pair in Spain is difficult at times, but is rewarding and enjoyable too.