Staying Safe in Italy as a Solo Female Traveller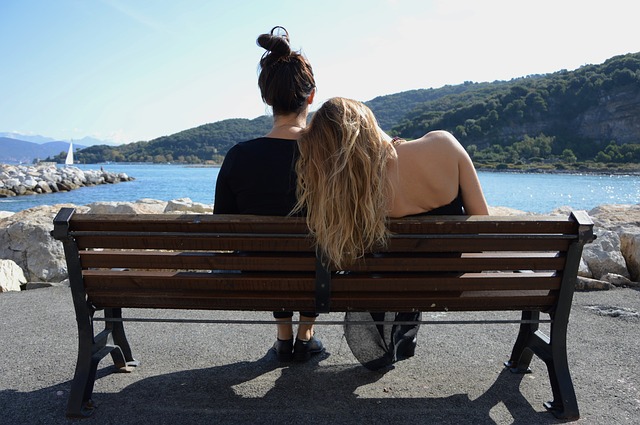 Travelling can be both an exhilarating and daunting experience. As a 19-year old woman who had never stepped on a plane without my close friends or family before, travelling alone to a small town in Italy was certainly more daunting than exhilarating. This was the situation I found myself in last summer whilst working as an au pair in a north-eastern Italian seaside resort. It was a character-shaping experience, indeed. Here are some key pieces of advice that fellow female travel-lovers should keep in mind to stay safe in Italy as a solo voyager.
Never leave your accommodation without a fully charged phone
Wandering aimlessly around a town you've never been to before can be one of the best ways to see the authentic side of your destination. Cobbled side streets lined with quaint trattorie offering refreshing aperitivi lie behind most corners of Italian towns, and they are often stumbled upon accidentally. Yet heading out without a sufficiently charged phone is not a good idea.
Most Italian cities and towns are ancient, and so have winding streets and alleyways which are easy to get lost or disorientated in. A digital map on your phone will be able to immediately locate you and give you clear directions. Besides, without a means to contact someone, you're immediately more vulnerable.
Always tell someone where you're headed and when they should expect to hear from you
As much as travelling alone and being able to do as you please can be liberating, it's useful if a family member or friend at home knows where you are off to next and when they should next expect to be in contact with you. Whether you're just off for a walk or you're catching a train from the east to west coast of the Italian peninsula, providing someone with details of your travels means that if something does happen to you, maximum information is available to help you out. If your parents are anything like mine, they'll insist on knowing your every move anyway!
Only use licensed taxis
Taxis can be a useful means of transport in big cities such as Rome and Milan, and as airport transfers. Especially late at night, you're likely to be safer calling a taxi rather than walking alone in a city you're unfamiliar with. Nonetheless, be sure that the vehicle you're getting into is a licensed taxi – these will show a 'taxi' sign on their roof. Also make sure that the taxi driver resets the meter before driving off, as there are some fraudulent taxi drivers out there who will force you to part with a lot of euros.
Pack a doorstop in your luggage
Although packing a doorstop in your suitcase may seem odd, this item is surprisingly useful. Particularly when staying in hostels or hotels, wedging a doorstop under the bedroom or bathroom door can be invaluable as it will bar entry to any intruders. This will help you keep peace of mind over your personal safety whilst sleeping and showering.
Do not drink to excess
Italy is renowned for its wines, liquors and digestifs, and there is certainly no better place to enjoy them than in the towns surrounding the vineyards themselves. However, as always, know your limits. Alcohol makes you less alert and less inhibited, often leading to you making less sensible decisions. So, be sensible whilst enjoying your aperol spritz. Also note that the strength of drinks served in Italy – and on the continent generally – is higher than what you may be used to.
Travelling and discovering the world alone is one of the greatest things anyone can do in their lifetime. The freedom to do as you wish, meet new friends along the way and see more of the world is wonderful. Keeping these tips in mind whilst travelling alone will ensure that you stay safe and healthy on your solo travels!