Travel Burundi: A Conversation with Leah Missik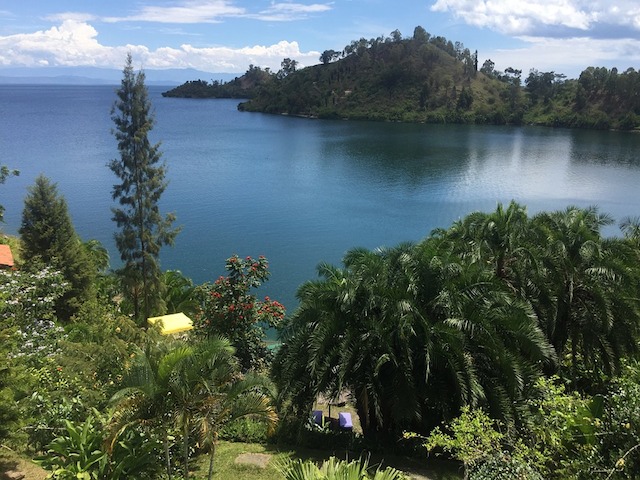 This month, we're interviewing women from all over the world and asking them about their experiences traveling to Burundi. We had the privilege of speaking with Leah Missik about her experience traveling through Burundi. Here's a glimpse into our conversation. In Travel Burundi, Leah shares her experiences seeing poverty, learning about Burundi's history, and witnessing its development.
Tell us about yourself! What do you do when you're not traveling the world? Where do you live? What made you decide to go to your most recent destination?
I went to Burundi somewhat spontaneously in August 2011. I had spent the summer in Kenya, where I had an internship near Nairobi, and was traveling around East Africa before returning to the U.S. for my last semester of graduate school. My friend Hayley, who was also in my graduate program, had an internship near Mombasa, Kenya, and we decided to do some traveling together after wrapping up our intern duties.
We decided to go to Rwanda. There, we met up with a friend of Hayley's from high school, Kelly, who was now working in Kigali. Hayley and I were discussing our plans, and Kelly told us that she had heard good things about Lake Tanganyika in Burundi. Hayley and I did some brief research and decided to go to Burundi. We bought tickets for a mini bus between Kigali and the capital of Burundi, Bujumbura, and we were off!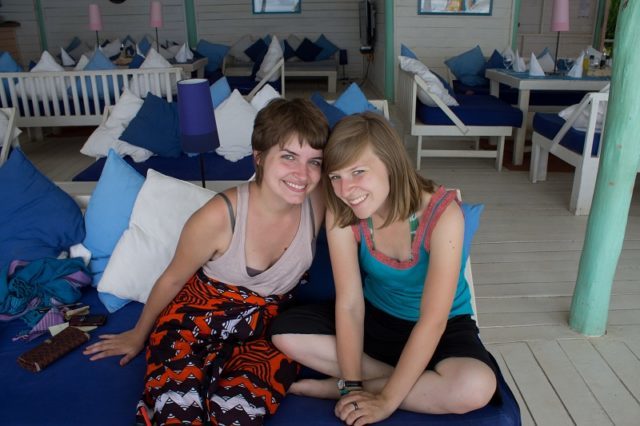 How long did you go for? How did you spend your time?
We were only in Burundi for three nights, due to visa limitations. Because we couldn't apply for regular tourist visas at a consulate beforehand, we had to enter the country with transit visas, which only allow stays of a few days.
Our time in Burundi was divided between the beaches of Lake Tanganyika just outside the capital, and in the city itself. Lake Tanganyika is the world's second deepest lake and the world's longest freshwater lake. The beaches just outside of Bujumbura are very pretty. There are various hotels and restaurants where you can eat and relax. Despite the beauty of the area, there were very few people out and about.
In fact, at our hotel there were only two other people. Burundi still experiences some residual violence from rebel groups after the 1993 genocide (which occurred parallel to the genocide in Rwanda) and subsequent conflicts. It is also one of the world's poorest countries. As a result, there aren't many tourists.
In town, we met up with some acquaintances of Kelly's who worked for a LGBT rights organization in Burundi. We got dinner with them and went out dancing. The next day, we walked around the city, visited the market, and got massages. We also had time to relax and read at a cafe. There were not many people wandering around on the street. To me it felt strangely empty–apart from the market, which was crowded!
What were your most memorable experiences? What were the biggest disappointments?
I wouldn't say I had any disappointments, since I didn't have any preconceived notions or plans. However, I definitely witnessed some disturbing things, and many times these were tied in with positive memorable moments.
Most people who we spoke with were extremely friendly and helpful, despite the language barrier. Kirundi and French are the official languages of Burundi. I know only about five phrases in French, but luckily Hayley and Kelly had more skill. Right when we arrived in Bujumbura, we took a bus to the city center. On the bus, we struck up a conversation with an extremely friendly woman who was wondering why we were there. She was a refugee from the Democratic Republic of the Congo.
As I mentioned, the beach was beautiful, and I really hope that one day the tourism infrastructure is more fully utilized. We only met a few other foreigners. A father and son from Canada were staying at our hotel. They spend every summer volunteering in Rwanda and had come down for a quick visit. We also met an American marine who lived in Bujumbura. He was hanging out with a British geologist and a Kazakh chemist who were working on a Chinese-owned mine. They said the Burundian government would get 10% of the mine's revenue, so I suspect the rest of the wealth from the mine will leave the country.
Going clubbing in Bujumbura was certainly memorable. I was stomping around in my hiking boots and carrying a bottle of water–I had no idea we were going out! We were dancing with a cool group of people, including some young locals who also worked for the LGBT rights organization. I found that quite brave since homosexuality is illegal in Burundi.
Getting a massage was certainly an experience, since I had never had a professional massage before!
However, I also saw some things in the club that made me sad. It was quite empty–our group took up most of the dance floor. The other people there were older white men with very young Burundian girls. There were also some local men there who kept trying to dance with us foreign girls, but they weren't very aggressive about it.
Getting a massage was certainly an experience, since I had never had a professional massage before! We went to a place recommended by our new friends, and overall it was quite nice. However, they used baby oil, even when massaging my head. My hair is much less dry than Burundian hair, so it was a bit of a greasy problem for me!
The silliest and most memorable story to come out of my time in Burundi is the tale of the pee rats. To summarize, the toilet in our hotel room didn't flush. On the last night I found, sitting in our stagnant pee, two rats. The hotel staff (who were very kind) laughed and flushed one down, and carried the other out on a plunger while we squealed.
What do you wish you knew before you went?
There was nothing that really surprised me. Before I had plans to go to East Africa, I read the book Strength in What Remains by Tracy Kidder. It tells the story of Deo, a medical school student who escapes Burundi during the 1993 genocide and ends up in New York City with very little money and no English. He was homeless for some time, but eventually worked his way to graduating from Columbia University and founding a clinic in his home village in Burundi. It is a fantastic book, and I recommend it to anyone who is interested in the region or in public health.
Having read this book, I already knew about the genocide. The event that is widely credited with sparking the genocide in Rwanda, the shooting down of the president's plane, also killed the Burundian president, who was on the plane too. One thing that was striking to me was the difference between Rwanda and Burundi today. Rwanda has made more progress. The contrast is quite sharp when you cross the border into Burundi. Plastic bags once again litter the roadsides (they are banned in Rwanda), and people come running to beg at the bus when it stops.
It is also important to be careful with your belongings.
It is also important to be careful with your belongings. Almost immediately upon arriving, someone tried to get inside Kelly's purse. None of us were robbed, but we were especially careful. Because of this, and because I felt guilty due to the poverty around, I was really reluctant to pull out my expensive DSLR camera. I only took a few photos at the beach. Not having many photos is disappointing, so I would recommend bringing a small, cheap camera or using your phone.
Before going, I would also think about how you will handle beggars, since you will likely encounter some. There is a lot of debate about what is appropriate and helpful, and advice really can be region-specific. I think this is a decision you'll have to reach on your own, with attention to your own comfort level and resources, but it is good to have an idea ahead of time of how you plan to react.
Any favorite restaurants/hotels/hostels/sites you'd like to recommend?
When we were on the beach, we ate lunch at a place called Bora Bora, which had decent pizza and drinks and an excellent area for lounging.
I honestly don't remember the name of the beach hotel we stayed at, since we found it by just walking along the beach. Facing the lake, it is only a few minutes' walk to the left from Bora Bora. The hotel is made up of little hut rooms and also has a restaurant.
In Bujumbura, we ate twice at a cafe called Tropicana, which I quite liked and would recommend for breakfast or lunch.
What's next on your travel list?
I'm going to the Pacific Northwest in just a few weeks!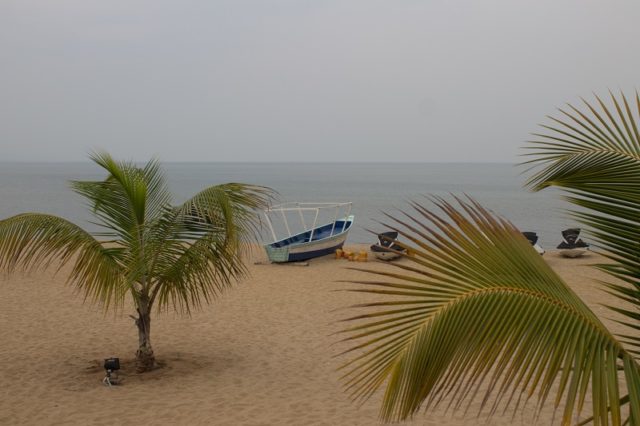 Travel Burundi: A Conversation with Leah Missik
Have you traveled to Burundi? How was your trip? Email us at [email protected]pinkpangea.com for information about sharing your experience and advice with the Pink Pangea community. We can't wait to hear from you.
Travel Burundi: A Conversation with Leah Missik photo credits: Leah Missik and Pixabay.