Getting Around Rwanda on a Budget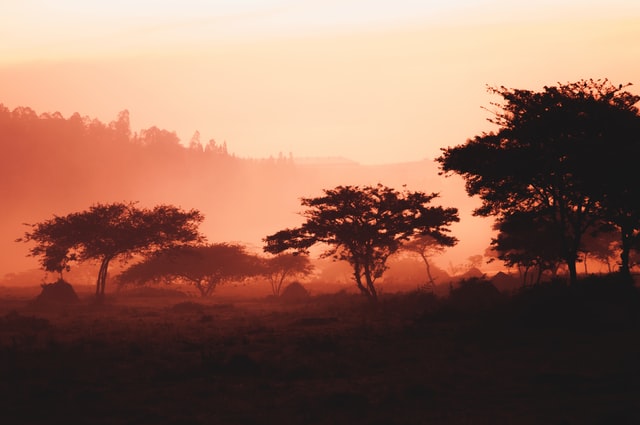 The Rwandan transportation system is quite basic: there are no trains, subways or light rails, but there are still plenty of public transportation options for getting around Rwanda. Hailed as the safest country in Africa, Rwanda is one place where females can feel comfortable traveling on their own. Most people will even be helpful and assist you in getting to your destination. That being said, it is always good to be cautious of your surroundings and keep your items with you. Here are the various ways of getting around Rwanda:
Getting Around Rwanda on a Budget
Taxi-Bus/Mini-Bus
Mini-buses are the most popular form of shared transportation. Drivers pick up passengers at the roadside, as long as there is room in the van. This is the cheapest option for getting around, but they do take a while. Mini-buses are easy to spot with their white exterior. They run on specific routes that connect through Kigali, as well as other major cities. Passengers usually need to wait until the mini-bus is full before starting a trip.
There are no fixed hours, making these buses a less reliable option. They are usually packed with people, so are best for shorter routes — they can be very uncomfortable for long distances. Many drivers do not speak English so make sure to have a map. Also, confirm the price with the driver prior to taking your seat.
Taxi-Bus Express
Taxi-buses can be found across the country. They are fixed and fairly low-priced, even to go long distances. They have specific times and you usually pay before you get on (although sometimes you can pay once the journey has already begun). The money collectors often look like regular bus riders, so just keep an eye out for the person everyone else is paying. Like mini-buses, they are usually filled to capacity, which means 20+ people in a bus made for 15 or so. Two of the most popular options are Stella Express and International Express.
Taxi
These are traditional white taxis with a sign that says "Taxi" on the top. They are usually located at specific stops, including hotels, and are very expensive. Oftentimes you will end up paying 3000rwf for a 10 minute ride.
If you are willing to brave another taxi option, you can just flag down a passing car and see if they will take you to your destination. Almost all cars are willing to stop for someone, and most of the time it is a safe option. I've done it many times and have never felt unsafe, but I would not do so alone. Usually, this option is negotiable and can be a bit cheaper than a traditional taxi cab.
Taxi-Moto
Taxi-motos (or motos) are popular for people on a budget who want to get to their destination fast. While they are a form of regulated transport, they are far from the safest option. That being said, they are the most fun! It is a law that you must wear a helmet when riding on a moto. While this is to encourage safety, these helmets usually do not fit and often flop off your head while riding. They do block dirt and dust from getting in your face, so that's a plus. Drivers must be registered and they are identified by green vests and helmets with individual IDs. Motos usually cost 500rwf for every 10 minutes of driving, but this price is negotiable. Rwanda is very strictly about having only one rider per moto, with few exceptions.
Your moto driver will almost never know where you are trying to go. Either name a landmark that they may know, direct them via a map or call ahead to your destination so they can give directions to your driver. Most of the time a taxi-moto will honk at you if you look like a tourist, but you can also hail one my lifting your arm.
Rwanda is aiming to be at the forefront of Africa's 'smart city' revolution. This means that new transportation options are being devised all the time. These include cashless payment when using a Kigali-based bus and taxi-motos that can be paid for via Mobile Money and hailed like an Uber. You can count on this trend to continue as Rwanda continues to evolve into a leading tech hub in Africa.
Photo by Unsplash.