Dating in Botswana: A Few Things You Need to Know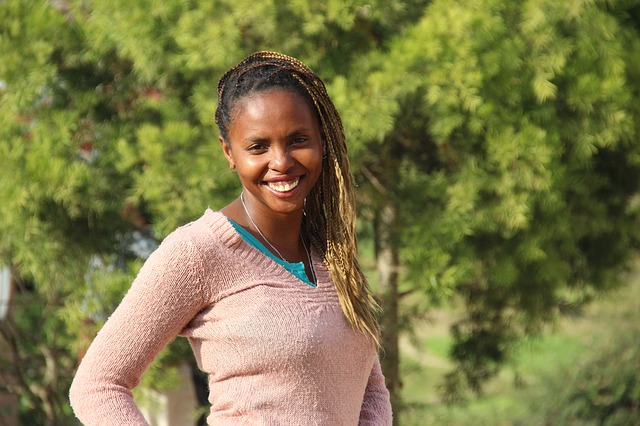 When I decided to study abroad in Botswana, I did not expect to date while I was there. I prepared by researching the country's beautiful landscapes, local cuisine, famous art, and incredible wildlife. I was excited to engage with locals of course, but dating was the last thing on my mind, with so many other activities to pursue. It turned out that I got along quite naturally with Batswana (people from Botswana), and my social life grew quickly. Before I knew it, I was making tons of friends, joining school clubs, frequenting music venues… and yes, even dating.
I found out that fulfilling the fantasy of a foreign romance is not as easy as movies have you believe, but it is a good way to learn about another culture. These are some of my experiences dating in a non-Western culture, but I believe they can apply to many types of relationships, especially cross-cultural.
Dating in Botswana: A Few Things You Need to Know
Communication
Dating can be complicated to begin with. It involves many subtle cues and nuances in communication. Even if your partner speaks your language, they still may not understand your style of communication, your expectations, or the dating "games" unspoken in your culture.
For example, cultures may have different signs that you are interested in being romantic. In America, getting (alcoholic) drinks with someone has a slightly different connotation than getting coffee. Similarly, your outfit choice can mean little in one culture but carry very clear suggestions in another.
Dating in another culture requires you to learn a whole new style of communication cues, if not a whole new language. This means figuring out the implications attached to certain actions or words and interpreting the true meaning of your date's demeanor. I learned most of these nuances through observation, advice from friends, and trial and error.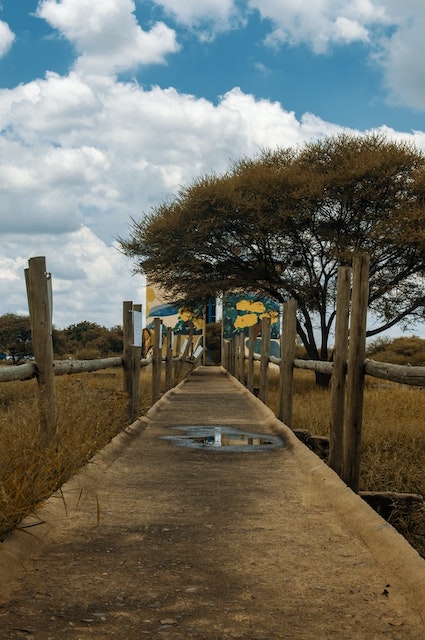 Flirting
The first aspect of dating I learned was flirting. In Botswana, men are used to initiating most flirting and some take a very forward approach. They tend to comment on your body or appearance, and often use humor as a way of getting your attention.
When I was interested in someone, we usually exchanged numbers and–much to my surprise–men I just met would call and text me multiple times a day just to see how I was doing. I was not used to this at all! My friends assured me that this was a good sign that he was serious about me. I understood his motivation to show me that he was serious, but politely explained that I did not want to text so much.
People often seemed to rush into dating very fast compared to what I was used to, but I learned to embrace this different style and to set my boundaries when necessary.
Expanding my world
My favorite thing about dating a Motswana (someone from Botswana) was meeting his friends and family. In fact, I met a shocking number of his cousins just on our first few dates, but that is not unusual. The importance of family and community is very strong in Botswana, one thing I really love about the country. It helped me engage more with Batswana and visit local hang-outs I wouldn't otherwise know about.
This really helped me stay out of the tourist bubble and away from areas where foreigners accumulated. Meeting locals was so valuable to me because it let me see the differences among Batswana of different ages, genders, regions, backgrounds, and personal interests, and gave me a deeper understanding of Tswana culture.
Gender roles
The hardest thing about dating men in Botswana was confronting the culture's strict gender roles. Even though most young people, including my partner, were very progressive, the influence of his society's traditions seemed exaggerated to a young American like me.
The most obvious example was the sexual harassment women dealt with and most people accepted as a typical feature of masculinity. Even though my partner never exhibited this kind of behavior, his cultural values showed up subtly in some of his expectations. For example, he often expected me to meet him at his house and bring him food, but he rarely made the effort to come to me. He also found it hard to understand why I didn't want to marry or have kids, a radical idea for most Batswana.
Stay open
I learned that differences in social values can make dating more challenging, but also more rewarding. In general, my partner was my guide for almost everything.
He helped me get around town, translate Setswana (the language of Botswana), and interpret social cues. It was extremely valuable to have someone I trusted to ask for help and to practice Setswana with, but I also learned a lot from my friends, host family, classmates, professors, and strangers.
By no means do you need to date someone to learn about another culture, but I found it's a very effective way because of the additional motivation to learn about your partner's world. If you chose to do so, I hope I have offered some useful advice–or given a fair warning!