Visiting Guadeloupe and Martinique: In Conversation with Rachel Heller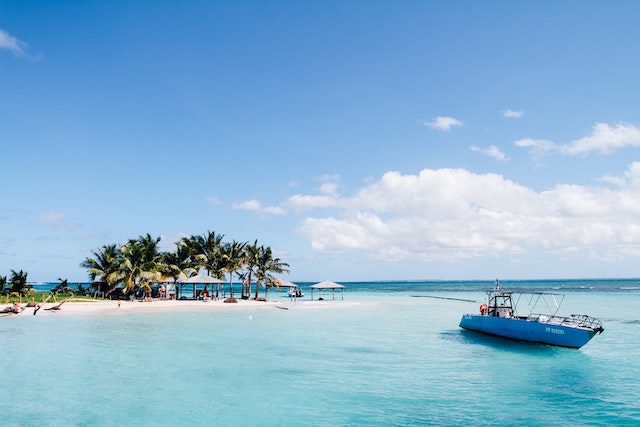 We had the pleasure of speaking with Rachel Heller about her two week trip to Guadeloupe and Martinique. Here are few tips you'll want to keep in mind before your next trip.
Tell us about yourself! What do you do when you're not traveling the world? Where do you live? What made you decide to go to your most recent destination?
I am originally American, but now live in the Netherlands. I blog about travel, expat issues, and whatever else comes to mind at Rachel's Ruminations. When I'm not traveling, I teach future English teachers at a teacher-training college.
How long did you go for? How did you spend your time?
I spent a total of about two weeks in Guadeloupe and Martinique. I wasn't there for lying on a beach, though; that's not really my style. I spent my time sightseeing: visiting odd little museums (cacao, rum), climbing a volcano, going on snorkeling trips, and whatever else seemed interesting. And writing a lot.
What were your most memorable experiences? What were the biggest disappointments?
Going on a snorkeling trip in Martinique and seeing whales! Climbing Mt. Soufriere in Guadeloupe without killing myself (Yay, me!). Visiting the strangest little museum, ostensibly about rum, but with some unrelated and very odd collections (insects, model ships, and hats, for example). Seeing Deshaies, the set for the series "Death in Paradise." I could go on … I absolutely fell in love with Guadeloupe especially.
What do you wish you knew before you went?
I wish I had known how much there was to see and do on each island. I should have planned at least a month!
Any favorite restaurants/hotels/hostels/sites you'd like to recommend? Tell us what made them great!
I stayed in airbnb accommodations and mostly cooked myself, since I was on a tight budget. In the supermarkets, read the packages carefully. Items produced in the Caribbean will be distinctly cheaper than the same items imported from France. The fresh fruit is wonderful there, and the boulangeries have bread, croissants, etc. that are just as good as in France!
Is there anything that women specifically should know before they travel to your destination?
Just the usual warnings: avoid unlit streets in cities at night, etc. But I was alone and didn't get any hassles. Despite my age (in my 50's), I did get approached by several men in their 30's in Fort-de-France, Martinique, who tried to start a conversation with me, walking next to me as I walked, asking me to have a drink with them. I'm pretty sure they were prostitutes, but they took "Sorry, not interested" for an answer easily enough.
Photo credit for Visiting Guadeloupe and Martinique: In Conversation with Rachel Heller by Unsplash.