A Perfect 48 Hours at Inle Lake, Myanmar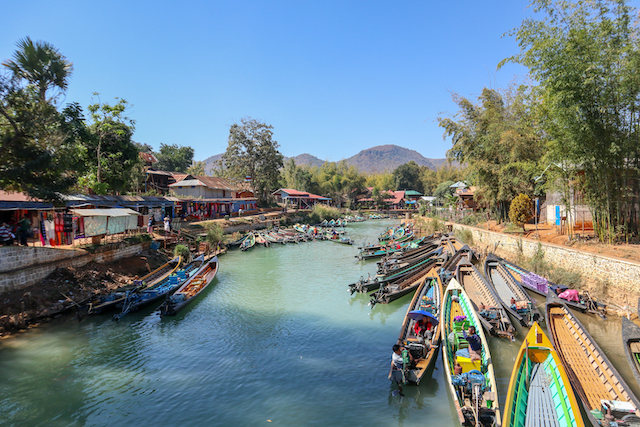 The plane landed on a small stretch of asphalt. We disembarked and passed through a small one-story airport. The sun was shining; taxi drivers crowded around, ready to take us anywhere. But, there was no "anywhere." All roads from this airport led to the towns of Nyaung Shwe and Inle Lake.
After checking into our hotel, my friend and I went to chat with our host, who was sitting in the garden with a beautiful Labrador. She gave us some tips for exploring the town and its surroundings. She explained that the best way to get a sense of local life was to ride a bike around 20 km around the lake, crossing the lake on a boat.
We wondered whether it would really be possible to take our bikes on a boat. Our host laughed and said we should try it and stop by for dinner at a local winery, one of the largest in Myanmar. We took the bikes, armed with a simple paper map and a cross at the destination, we set off.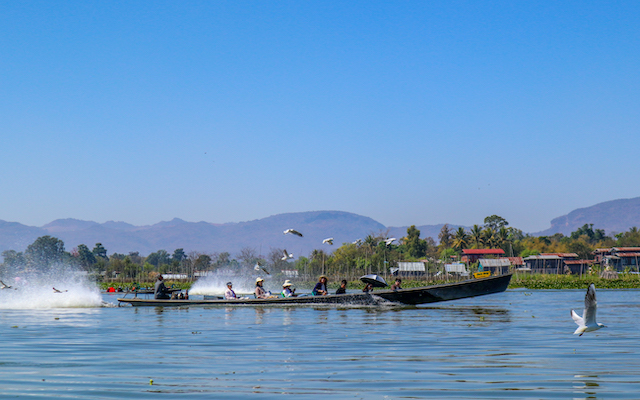 We drove past local villages, watched the children returning from school, men working in the fields, and women cutting fish. When we got to the lake – and it looked like sacred paradise. We could not believe our eyes. We were even more surprised when on our question "Can we get to that shore with bicycles?" one of the boatmen laughed and said: "Of course! Climb in!"
We loaded our bikes and got onboard. The boat sailed through the villages, while we were watching children waiting for their boat to go home from school, a father of the family returning home with a bucket of fish, a woman washing clothes in the lake, cats playing on thin crossbeams and not afraid to fall into this blue expanse. Turning our heads back and forth, we wanted to stop the moment to feel the magic of this serene life.
Turning our heads back and forth, we wanted to stop the moment to feel the magic of this serene life.
Although the life of the whole village is happening on the lake, the lake itself was very clean.  Once we reached the other shore, we set off on our way, preparing to stop by the Red Mountain Winery and enjoy the sunset and dinner. It was not an easy ride, even under the setting sun, but what a picturesque one.
We drove past the yellow field of sunflowers, cozy local homes, and  met people returning home from fishing or work. When we arrived at the winery, we enjoyed the rays of the departing sun gliding across the lake, drinking delicious local wine and eating our favorite tea leaf salad (I know that this is a strange combination for wine, but guys, just try it!)
Our second day started at 4:30AM by putting on all the clothes we had (it was surprisingly cold, about +10º in the morning). Downstairs, we met our host with our packed breakfast, and our guide and we walked about 15 minutes to the boat.
The guide climbed in first, refueled it with gasoline, helped us climb inside and handed out warm rugs. The adventure started! We drove slowly, observing the fishermen gathering for morning fishing, boys washing their heads in the river, and tourists, like us, going by boat to explore local life.
The lake was endless, bordered by mountains ahead.
At around 6:00AM, we found ourselves in the middle of the huge Inle Lake. The view was breathtaking. The lake was endless, bordered by mountains ahead. The sun gradually, very slowly appeared from the mountains, coloring everything around in golden tones. On the other side of the lake, a balloon took off into the sky.
Our tour continued through the local villages on the water. We drove through small cafes, shops, a school, a kindergarten, observing the daily morning life of its residents. We wanted to be as quiet as possible, so we wouldn't disturb this morning routine of local Burmese people. During the tour, we stopped at many interesting points: a silver shop, where they make jewelry and utensils, a shop for paper umbrellas, cotton, and linen items.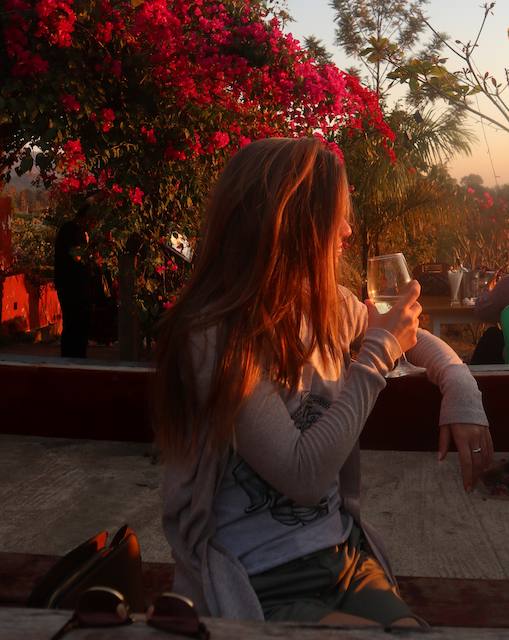 There were workshops at every store, where you could watch the manufacturing process. At a stop in a silver shop, we met the famous long-necked Karen, who's also famous in Thailand. We visited various pagodas, markets, and shops. Local life was  absolutely magical. All the locals we met were very happy and constantly smiling.
The tour finished at about 2:00PM. We could have continued, as there were dozens more places to explore, but we were exhausted. In the evening, after going for a massage and having dinner, we wandered into the local night market.
We left our hearts in Inle Lake and we promised ourselves to return.
Life-hack: here you can buy the same souvenirs as in shops on boat excursions, but cheaper. Enjoy the delicious Burmese street food – highly recommend!
The next morning we got ready to leave for Yangon. We left our hearts in Inle Lake and we promised ourselves to return.
Photo credits for A Perfect 48 Hours at Inle Lake, Myanmar by Yana Myalo.