An Insider's Guide to Philly's Food Scene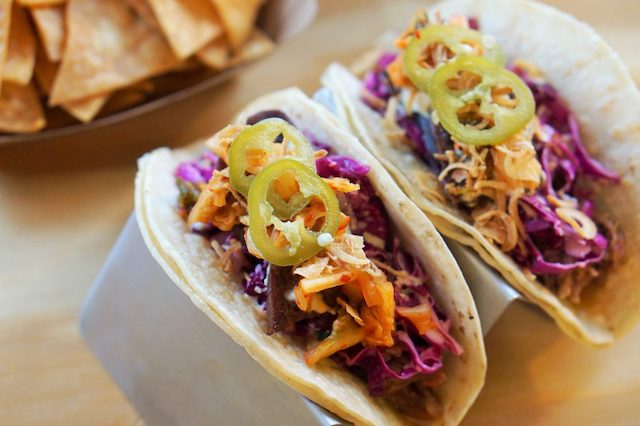 With countless dining options to choose from while visiting Philadelphia, it's tempting to hit up the well-known, touristy restaurants. However, the most memorable meals to be experienced are usually at restaurants tucked away in some of the quieter neighborhoods in the city. Have a meal at these restaurants that will definitely have you writing home about on your next postcard.
An Insider's Guide to Philly's Food Scene
Revolution Taco
Just a couple of blocks west from Rittenhouse Square you'll find some of the most scrumptious, healthy and uniquely-crafted tacos at a quaint venue called Revolution Taco. Their menu includes an assortment of tacos, burritos and burrito bowls, along with sides like empanadas or chips. Your taste buds won't be disappointed by ordering the savory Korean Beef Taco, with pickled cucumber, sesame seeds and ssamjang aioli, encased in a soft taco shell.
If your appetite isn't feeling adventurous food-wise, the cotija, lettuce, and salsa verde in the Chicken Tinga Taco is a safe bet. To make it a full meal, add a side order of the Spinach and Fontina empanadas. Since indoor dining is still prohibited in Philadelphia, take your order to go and claim an empty bench in Rittenhouse Square while enjoying your lunch.   
HipCityVeg
For some vegan, gluten-free grub pop into one of HipCityVeg's four locations throughout Philly. Upon entering, its airy and modern décor immediately gives off the impression that customers will find healthy ingredients no matter which burger, salad or sandwich they choose. Order up a Bistro Bella sandwich: grilled portabella, artichoke, arugula, red onion and tomato are smothered with herb dijon glaze and stacked between two slices of bread. To balance out the flavors of this sandwich, an order of sweet potato fries is an excellent complement to your meal,
Jimmy G's Steaks
For an authentic (and awesome!) Philly cheesesteak, skip the over-hyped spots like Geno's or Pat's. Instead, head a bit north of City Hall to Jimmy G's Steaks to satisfy your meat craving! Located across the street from the famous Divine Lorraine Hotel, Jimmy G's opened its doors in 2013—and have kept its loyal customers returning! When you're hankering for an afternoon food stop, they offer a great selection of roast beef, roast pork, lamb or chicken cheesesteaks.
A simple cheesesteak with Provolone melted to perfection, grilled onions and a flavorful amount of pepper is a sandwich that will not disappoint your taste buds. Order at the counter and enjoy your grub at the outdoor seating area in the parking lot right next door. This is definitely one area of Philly where the stressful vibes from Center City will easily melt away—just like the Provolone cheese on your sandwich!
Dolce Carini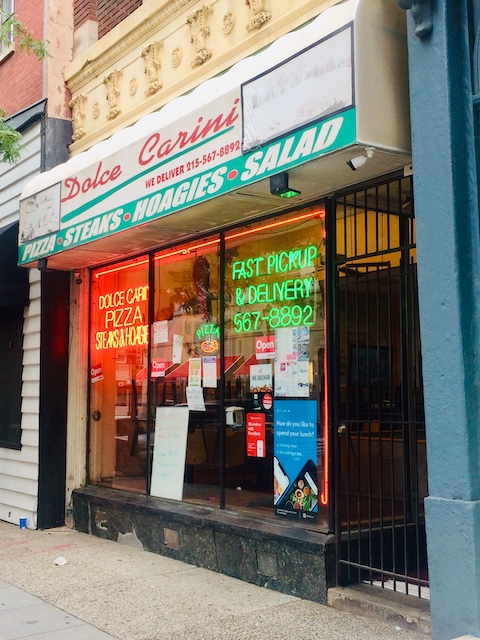 For an eccellente slice of pizza, Dolce Carini is a hidden, family-owned gem in downtown Philly. Several varieties of pizza are cooked fresh, along with strombolis, calzones and salads. A regular, eggplant or spinach and mushroom are popular flavors among customers. But it's their specialty pizzas, like the Pizza Capres (topped with basil, mozarella ovallni, sliced tomatoes) or the Dolce Favorite (feta cheese, garlic, spinach, tomato chunks), that will leave make your hunger pains a distant memory. And it's not just the pizza itself that makes Dolce Carini a great place—the low-key atmosphere and pastel-colored wall mural are reasons why I like stopping here for a bite.
Even though it's located in a busy area of downtown, sometimes it feels as though you have the place to yourself.
Rangoon Burmese Restaurant
If your palate is hankering for some Asian grub, give Rangoon in Philly's Chinatown neighborhood a try. This Burmese restaurant, with its golden mustard tables etched with designs and Mandala carved art adorning the walls, instantly transitions you into the tranquil zone.
Start off by ordering a couple of appetizers, such as the Thousand Layer Bread, served warm with a soft, pillowy texture. The Golden Triangles, made with curry potatoes, snugly wrapped in triangle-shaped shells, makes for an excellent complement to the Thousand Layer Bread.
For the main course Burmese Spare Ribs, generously spiced with basil, coriander and garlic, is just one of the many Chef Picks listed on the menu. For a combination of perfectly-balanced fresh and sweet flavors, the Shwe Toung Noodle dish consists of egg noodles with chicken, coriander, fish sauce, onion and sweet coconut milk—a tasty frontrunner in the noodle category.  
Melrose Diner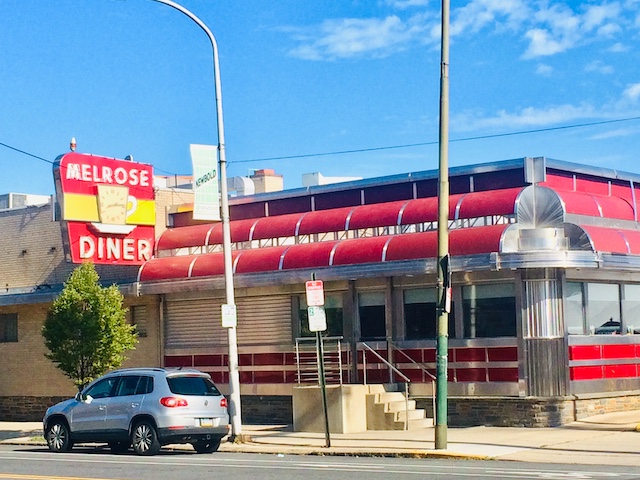 With its fire engine-red exterior and prime South Philly location, you can't miss the Melrose Diner while passing by. Prep yourself for a day of sightseeing with a fulfilling breakfast at Melrose. Settle in at the counter and you'll find a plethora of options to choose from. You'll find the usual breakfast meals on the menu, along with some original items, like the lox and onion omelette or the pork roll, egg and cheese sandwich. The service itself is equally good with an attentive and pleasant, albeit no-nonsense waitstaff.
Top photo credit for Insider's Guide to Philly's Food Scene by Cassie Hepler, explorewithcassie.com.