Off the Beaten Path in Philadelphia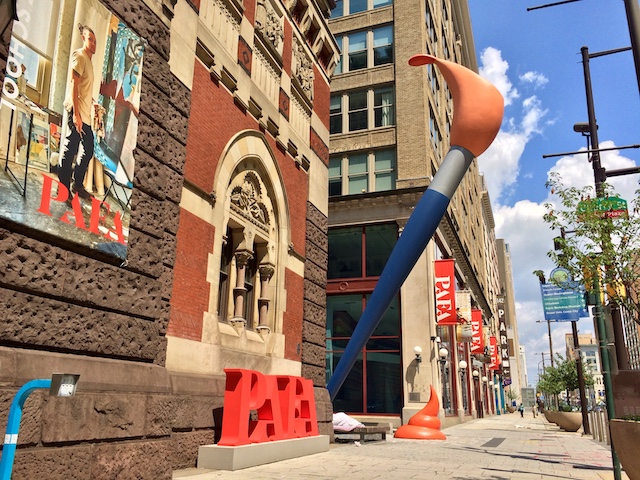 Many things come to one's mind when hearing the word Philadelphia: the (underdog) Eagles, the birthplace of American democracy and, of course, cheesesteaks. But even though the City of Brotherly Love is sometimes overshadowed by its East Coast siblings (ahem, Boston and New York City), it's still a worthwhile travel destination. To fully experience the best of what Philly has to offer, add these under-the-radar sites to your itinerary!
Off the Beaten Path in Philadelphia
Fabric Row
In the quaint neighborhood of Queen Village, meander along 4th Street and you'll find a pleasant combination of fabric history combined with modern shops and eateries. Queen Village is one of the oldest areas in Philadelphia, with a history that dates back to 1638. When Swedish settlers arrived the area was originally known as "Southwark". However, in the early 1970s it was renamed Queen Village, in recognition of the area's original Swedish inhabitants and Queen Christina of Sweden.
With its variety of fabric shops Fabric Row certainly lives up to its name, but you'll also find a good dose of retail therapy. At Cactus Collective peruse through the eclectic styles of t-shirts or accessories, or indulge in your inner bookworm at Brickbat Books. Afterwards, stop off at Red Hook Coffee and Tea for an antioxidant enzyme-boosting Honey Turmeric Latte.
Book Corner 
While every bookworm loves a visit to the Free Library's Parkway Central branch, there are some great secondhand bookshops in Philadelphia. One of my favorites, Book Corner, is tucked right behind the Free Library's Parkway Central branch. Depending on the day, when you step inside you will be greeted by the store's "mascat", who usually stays up front around the travel section.
The shop's bright, spacious interior makes for a pleasant experience while perusing the Health or Politics shelves located in the middle of the store. As you work your way through the History and Philosophy sections, you'll stumble upon the Fiction novels, which take-up an entire room towards the back of the shop. You can find some titles priced at just a few bucks, so you won't be leaving here empty-handed!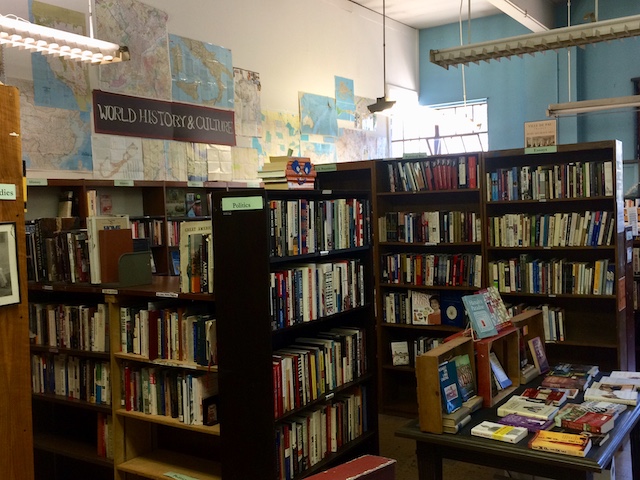 Cira Green
Seeking out greener pastures in Philly isn't difficult even when you're in bustling Center City. Cira Green, a rooftop green space, is the perfect spot for relaxing, admiring the city views or just needing a quiet place to hear your thoughts. Near the southeast corner of Chestnut and 30th Streets is the entrance to a parking garage, where you'll find an elevator. Take it to the 13th floor, stake out your area of green space and bask in the tranquility of the Philly skyline.
Take it to the 13

th

floor, stake out your area of green space and bask in the tranquility of the Philly skyline.
Philadelphia Training Academy
If you're a resident or a traveler in need of blowing off a little steam from the day's frustrations, head to the Philadelphia Training Academy. This South Philly indoor shooting range is a great place to check out. If it's your first time visiting you will be required to take a firearms lesson with a NRA Certified Instructor. While it might feel slightly intimidating for a first-time shooter, the staff is patient, polite and encouraging during the firearms lesson and in the booth. (And you'll always get a kick out of taking the paper target home with you!)
On Wednesdays it's Ladies Day, so gals pay for just ammunition and targets (they do offer a discounted rate if you bring your own ammunition). 
Magic Gardens
Give yourself a "consumer break" from the hipster boutiques aligning South Street, and check out the funky, vibrant works of art at Magic Gardens. Located behind a wall of multi-colored mosaics, Magic Gardens consists of galleries that will leave you feeling artistically inspired.
This indoor/outdoor gallery began in 1991 and is the nifty creation of American mosaic artist Isaiah Zagar. Magic Gardens displays art constructed from a variety of everyday objects: bottles, mirrors, used tiles and more. Take your time exploring the outdoor sculpture garden and two indoor galleries, which also have folk art on display.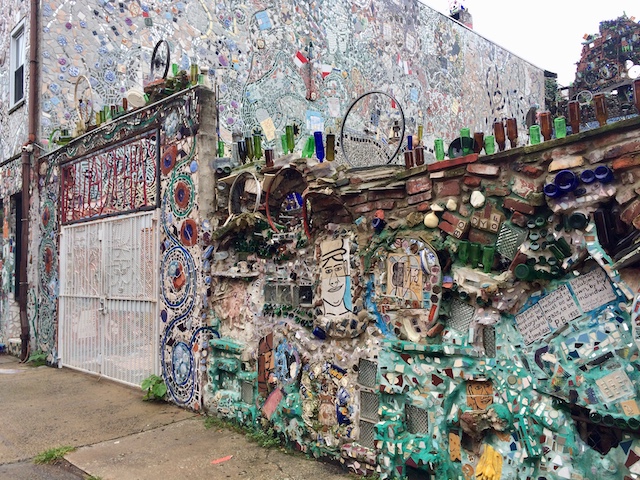 When going off the beaten path in Philadelphia, take your time at the Magic Gardens exploring the outdoor sculpture garden and two indoor galleries, which also have folk art on display.
Shofuso Japanese House and Garden
Nestled in the West Park section of Philly's Fairmount Park is a little piece of Asia, the Shofuso Japanese House and Garden. Using old-fashioned materials and techniques, this 17th century-style Japanese house was designed in Nagoya, Japan by architect Junzo Yoshimura in 1953. It was later dispatched to New York City and put on display in the Museum of Modern Art's courtyard for several years.
In 1958 the house was moved to its new home in Fairmount Park. Inside the house you'll discover numerous waterfall murals donated by Japanese artist Hiroshi Senju. On-site there's also a koi pond garden and tea garden, which includes a traditional tea house. Try to visit in the spring when the cherry blossom trees are in full bloom. 
Pennsylvania Academy of the Fine Arts
After exhausting the time-honored art museum options (such as the Philadelphia Museum of Art or the Rodin Museum), stop into the Pennsylvania Academy of the Fine Arts on Broad Street for a more intimate museum-viewing experience. PAFA opened its doors in 1805, winning the title as the oldest art museum and school in the United States. With its classy-designed interior of light burgundy walls and marble columns, the museum offers a creative feast for the eyes. On display is a wide-range of artwork from 18th-century painter Benjamin West to Pop Art originator Andy Warhol.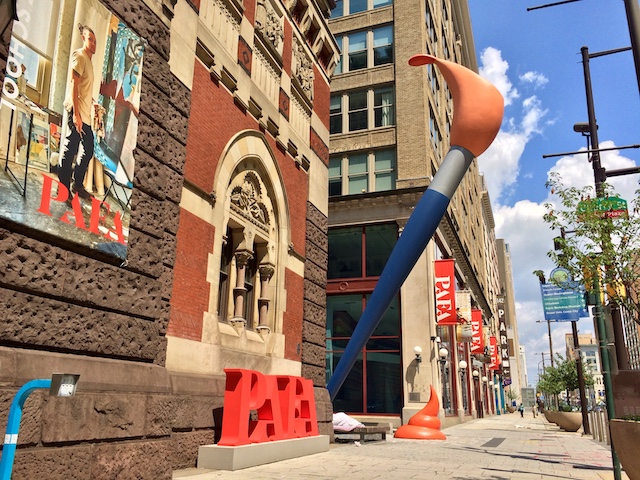 Photo credits for Off the Beaten Path in Philadelphia by Rebecca Biage.