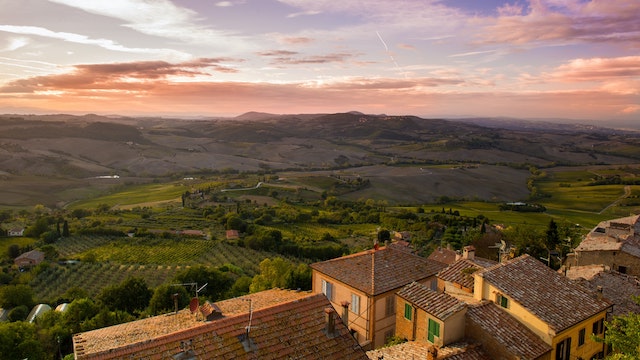 Here begins The Decameron Redux, second in the series of essays from an American living in a remote hilltop village in pandemic strapped Italy. It's hard to believe it's already been a year since COVID-19 changed everything.
As I write, Italy and the world are about to celebrate International Women's Day. A modern commemoration that nonetheless has ancient equivalents, from the Maenads of Greek and Roman mythology to the princess warriors of the IndoEuropean plains.
A lot has happened since then. After struggling to come to terms but not yet gripps with a global pandemic — we're about to return to a ZonaRosso or Red Zone in my region of Campania and much of Italy. This comes one year to the day of Italy's precedent setting first chiusura, or full lockdown, the day after International Women's Day, March 9, 2020. I remember the raw feelings and fear. The national headlines and hegemony. As if it were yesterday.
I managed to stay informed in those first lockdown days, and keep my head, by connecting the dots from a medieval masterpiece to modern social media from Alta Irpinia, Campania. Each day I tweeted the opening salvos from a page of Giovanni Boccaccio's The Decameron, and as I did I realized his 14th-century humanistic stories were not unlike early covid-19 stories from Italy, my town, and the globe.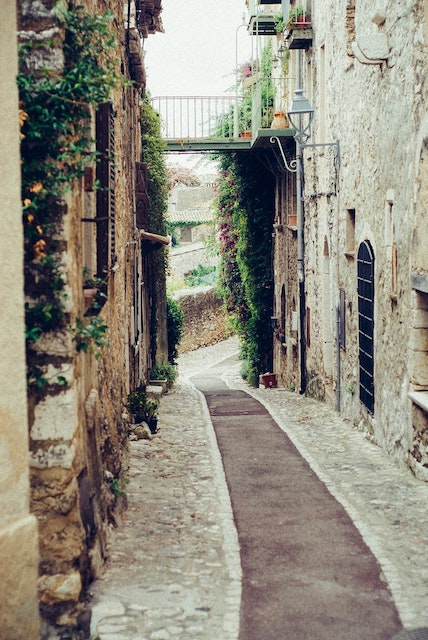 They began on a Tuesday:
"Here begins the book called The Decameron, also entitled Prince Galeotto, One Hundred Tales, told in ten days by seven ladies and three young men. #iorestoacasa #Coronaviriusitalia #lockdownitalia #italystaystrong
It was the first day of the Red Zone in all of Italy, not just the shockingly hardest hit Lombardia region. University students were still travelling in droves from the north to be home with their families uncertain what the future would bring.
"Here begins the 2nd Day of #TheDecameron wherein, under the rule of Filomena, stories are told of those who after passing through various adventures reach a happy end they had not hoped for." #iorestoacasa #coronavirus #italylockdown #italystrong #amreading #Decameron
A neighbor knocked on my door with a bouquet of balcony parsley. My via Fontana fixer sent me home with a half-dozen fresh country eggs, a full plate of pasta asciutta, a bundle of fresh-picked garden greens, and a liter of her Aglianico wine. Thus I was equipped to meet the moments to come. Because in Italy, with everyone now home, the pasta must go on…
"Here begins the 3rd day of the #TheDecameron, wherein, @TomHanks is infected, then, under the rule of Neifile, tales are told of those who by their wits obtained something they greatly desired or regained something they lost." #GlobalPandemic #ItalyCoronavirus #Hanx #italystrong
The first globally recognized celebrity and all around nice guy Tom Hanks and his wife, lovely Rita (meter maid?) tested positive with strong symptoms of the new novel-coronavirus. They cheerfully submitted to self-quarantine, (nothing could come between them) as the world followed their progress online. Hanx then gave back after recovering by donating his plasma in support of early covid-science research.
"Here begins the 4th day of #TheDecameron, wherein, #primavera explodes to cheer up the #OfantoValley, yet under the rule of Filastro, tales are told of those who loved had an unhappy ending." Oh, wait… #italystaystrong #COVID19italia #tuttiacasa #TrumpVirusCoverup #TrumpVirus
On the fourth day of Italy's national Red Zone status then-Presidente del Consiglio Giuseppe Conte calmly, reassuredly, declared all of Italy must close entirely, shocking a nation and the world. National headlines read — Chiude L'Italia.
"Here begins the fifth day of the #Decameron wherein, under the rule of Fiammetta, tales are told throughout the land of those lovers who won happiness after grief or misfortune through a balcony phenomenon called flashmob sonoro." #decameron2020 #italianonmolla #ItaliaZonaRossa
The nation rallies in support of doctors, nurses, and other front line workers. As the entertainment begins.
"Here begins the 6th day of TheDecameron, wherein, under the rule of #Randy, tales are told of those who have retorted a witticism directed at them or with a quick retort or piece of shrewdness have escaped destruction, danger, or contempt." Bravo @RandyRainbow #TheCoronaVirusLament
Meanwhile, most days the man in the most powerful seat in the world seemed void of a clue, as the names in the Decameron stories take off on their own.
"Here begins the 7th day of the Decameron wherein, under the rule of Dioneo, that's #Donny in 1348 Italy, tales are told of the tricks played by wives on their husbands, for love's sake or for their own safety, whether found out or not." And I kid you not this stuff writes itself.

"Here begins the 8th day of the Decameron, wherein, under the rule of Get Back Lauretta, tales are told of the tricks played every day by men upon women or women upon men or men upon men." #PaulMcCartney #FlattenTheCurve #GetBackHome #QuarantineLife #Napoli #Campania #Italy
"Here begins the 9th day of The Decameron, wherein, under the rule of Amelia, it was NOT just a false alarm, so tales are told as everyone pleases on whatever subject he feels will sound the global call to arms!" Today March 18th is Italy's peak on the curve!

Indeed it was not a false alarm or fake news at all but now a quickly spreading modern plague. Spain, Germany and others, after initially mocking us in Italy, soon fell prey.
"Here begins the 10th and last day of the Decameron, wherein, under the rule of Pamfilo, from #Vò, tales are told of those who have acted liberally or magnificently in love affairs or in other matters must get tested immediately to save your fellow townsman." #StateACasa is no joke
The town of Vò in the Veneto region of Italy, defined early as 'a cluster of infection', reported its first fatality back in February 2020 and thrust itself into isolation and mass testing to save themselves. Vò, a town of only 3000 residents, was then (prematurely) celebrated for having defeated Covid-19 as a result of its prudence. coronavirus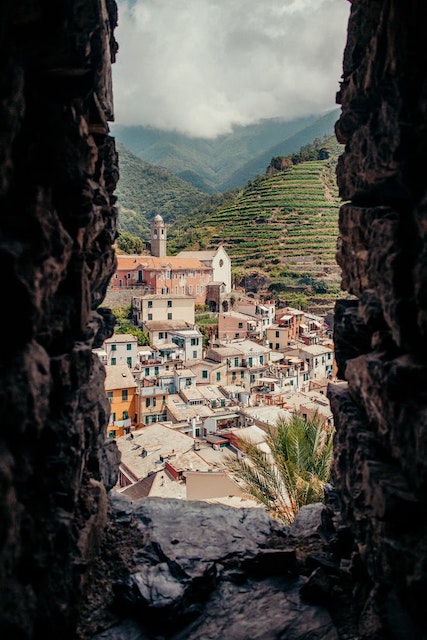 Summer came and went.
Summer came and went. November elections in Italy and the US, Christmas, and the New Year too. Creativity flourished in new forms all over the world wide web. I, like many others, launched a book on the strength of friendships and Zoom meetings. Amazon 'conquered' Italy. Yet the question remained; will 2021 be as perennially challenged as 2020?
We "have to act," President Biden says, to "end the politics of misinformation that has divided families, communities and the country." To borrow from the former First Lady, Michelle Obama— Covid doesn't change who you are, it reveals who you are.

Like the Maenads of Greek mythology, the 'mad women' followers of Dionysus, who went into the mountains by night to practice strange rites, I was finally foraging and cooking like a real Calitrana—congratulating myself on perfectly seasoned wild-harvested cicoira and cannellini beans after a seafood pasta. (Nope, no recipe in bio. Here, you have to earn it. Glean it, from years in the village.) Maenads are evident throughout the colorfully-frescoed newly-excavated ancient villas of Pompeii. In Roman lore they were Bacchus' better half—nothing mad about that.
One year to the month and I find myself tweeting The Decameron Redux. Vaccines are slow to arrive. Our town mayor has just ordered an emergency shutdown of all schools for two weeks due to a rise in cases among students.
Here we go again.
"From ZERO to over 60 #Covid positives in our remote hilltop village in less than a week — #Teens gathering or family parties will be lethal if not checked. #Teachers given emergency priority #AstraZeneca vaccine in #Campania. #FamilyAffair #WearADamnMask #Italy

"Full, two-week village #lockdown with sanctions and fines for transgressors. Polemics abound, many locals flouted the warnings — forcing Mayor #MicheleDiMaio to enter full battle mode." #AltaIrpinia #Campania #Covid #zonarosso #Italy

"Tutto tranquillo sul fronte Orientale — finalmente. Quando il sindaco deve dire "mi raccomando" è una giornata unica nel Wild West. Buona giornata.

FantaCovid? By village, città or region? #FantaSanRemo
Just now announcements from carabinieri by electric megaphone circled our hilltop town, instructing how to contact medical personnel in the event of coronavirus symptoms and when, as they continue to stress all new and existing social distancing ordinances for the new lockdown.
"Déjà vu, ancora una volta stasera." — #NewDecameron
Monday morning March 9th, in full-daylight Calitri, we are as quiet as the moon on a cold dark night. And just like early March 2020 spring has mostly sprung. There are apricot blossoms on trees in the San Benedetto circle grove below and narcissus and freesia are in bloom on my balcony, and snow is on the way.
Photo credits for The Decameron Redux by Unsplash.