Nursing and Pumping in the USA: The Real Deal with Dana Marlowe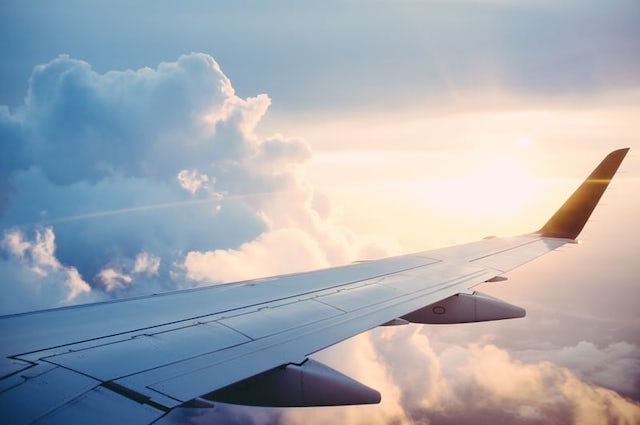 Planning on nursing and pumping in the USA? Dana Marlowe shares her experiences throughout the country.
Tell us about yourself! What do you do when you're not traveling the world? Where are you from? Where do you currently live?
Originally I'm from outside NYC, and have lived in six cities before landing in the Metro Washington, D.C. area where I am now. I'm married with two boys, and I run an accessibility and IT consulting firm that makes technology more usable for people with disabilities. When not traveling the world to places I don't speak the language or know the food on my plate, I love listening to Indie music, rocking out at music festivals, reading a good book, playing at the free museums in my city, and being silly with my kids.
Where did you travel while nursing? What was the purpose of the trip? How old was your child at the time?
I traveled to dozens of different states, as well as to Costa Rica and Mexico, while my child was nursing. These trips were all for pleasure, however I traveled 5-7 times for business during both children's first year, and schlepped along my pump and brought tons of breast milk back home. During all of our trips with our kids, they were both between newborn and 13 months old as they were both nursed/breast milk fed during that time.
In your destination, were there particular nursing areas that you recommend/don't recommend?
I've nursed in my car in parking lots, in countless airports in the U.S. And abroad, in rest stops on I-95, in other countries' airports and restaurants including Mexico, Costa Rica, and in dozens of US States. I also nursed both kids on airplanes during take off and landing without feeling weird at all. Additionally, as a working mom who nursed both sons, I traveled for work when nursing and had to pump on the road, in airports, hotel bathrooms, airport bathrooms, clients' offices, and more. I can comfortably say that nursing in any bathroom of any kind is not comfortable.
What sort of reactions did you get about your nursing? Did you feel comfortable/uncomfortable nursing there?
In general, people's reactions were positive. I remember nursing on the beach in Mexico and a few folks looked at me strangely. When we were in Mexico, our son was 10 months old. Overall, I felt comfortable nursing him anywhere we went in the Mayan Riviera: restaurants, activities, hotel, and the beach. I even nursed him at Chichen Itza, as let's face it, the Mayans nursed their babies hundreds of years ago too, so what's the difference?
I've nursed and pumped in so many airports and generally people were okay with it. Sometimes I got a few odd looks or stares, but no one ever approached me or said anything. I never felt uncomfortable and had to stop. There were a few times in restaurants where I remember people looking or other kids pointing, and I think it's a great teachable moment as we were all in a restaurant to get food, so why shouldn't my baby eat as well?
Is there any nursing/pumping gear that you recommend for traveling?
I had a nursing cover with me if I ever felt uncomfortable, which was rare.
My pumping supplies were a laundry list of items including:
-Two permanent markers in the bag to label the milk and date it (with a backup if one got wet and stopped working),
-Sealable tape to extra seal the top of the bags, so that if they were tampered with, I would know.
-Many defrosted ice packs with me that I froze onsite at my destination. I tried my best to stay at hotel suite chains that had full-size refrigerators/freezers in the room.
-Large insulated cooler bags to bring the milk home in.
-Printed out copies of TSA regulations indicating one could travel WITHOUT the baby and still bring more than 3 oz of liquid through security.
If you were traveling with your child, what were some kid-friendly highlights? What were some of the challenges in traveling with your child?
We tried to keep our boys on a nap schedule at that age even when we were in other countries. We brought along quite a bit of baby food (when they weren't on hard solids yet, but puréed foods). This way we didn't have to worry about not feeding something we weren't comfortable with to our sons.
Are there any tips you'd give someone else who is considering nursing in your destination?
Just do it. A woman has a right to nurse her child anywhere. At any time. Any place.