Traveling and Breastfeeding: The Real Deal with Corinne McDermott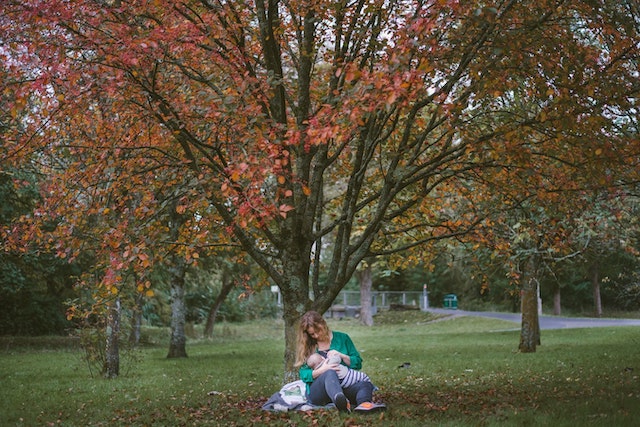 Planning on traveling and breastfeeding? Corinne McDermott shares her tips for a successful trip.
Tell us about yourself! What do you do when you're not traveling the world? Where are you from? Where do you currently live?
My name is Corinne McDermott, and I'm a Toronto-based mom of two. I am editor in chief of Movie Entertainment magazine, and I am also the founder HaveBabyWillTravel.com — a website with a mission to inspire, motivate, and help families travel with babies, toddlers, and young children.
Where did you travel while nursing? What was the purpose of the trip? How old was your child at the time?
As a nursing mom, I traveled to Quebec City, Florida, Cuba, and Jamaica. Most of those travels were a combination of family vacations and work trips, since my website is about family travel. We waited until my daughter had weaned before traveling with her for the first time, but with my son, he was ten weeks, six months, nine months, one year, and fourteen months (which was right before he weaned).
In your destination, were there particular nursing areas that you recommend/don't recommend?
I nursed anywhere and everywhere. It was unseasonably chilly in Quebec City while we were there, so it was a bit uncomfortable to breastfeed outside simply because I was cold. But I never sought out any specific lounges or locations strictly for nursing. Mostly I was just concerned about being comfortable.
What sort of reactions did you get about your nursing? Did you feel comfortable/uncomfortable nursing there?
I consider myself lucky. I don't recall anybody batting an eye while I was nursing on planes and trains, in restaurants or museums, at the airport or in a park. I don't use a cover but I do try to be discreet, but that was for my own comfort, not anyone else's.
Is there any nursing/pumping gear that you recommend for traveling?
I recommend purchasing clothing specifically for nursing. I didn't love getting half-undressed in public, so I felt much more comfortable and less exposed wearing nursing tanks and tops. I also wore a lot of hoodies and cardigans. I found they could act as a barrier or shield without covering my baby's face. I traveled with my breast pump a few times, and it came with its own travel bag. That was handy because it kept all the components together so going through security was a bit easier.
If you were traveling with your child, what were some kid-friendly highlights? What were some of the challenges in traveling with your child?
By far, nursing is much easier for travel than bottle feeding. Truly you are free to feed your baby any time and any place you need to. I did figure out how to sterilize bottles in a hotel room but it is much easier just to breastfeed.
I would not have believed it as a new, first-time mom, but the younger the baby, the easier to travel with. They just eat and sleep, there's no routine yet to disrupt, and the baby is not yet touching gross things and/or putting them in his or her mouth!
Are there any tips you'd give someone else who is considering nursing in your destination?
Just relax. Most places are far more open and accepting of breastfeeding in public than we are in North America.
Photo credit: Unsplash.