Driving Solo Around Molokai, Hawaii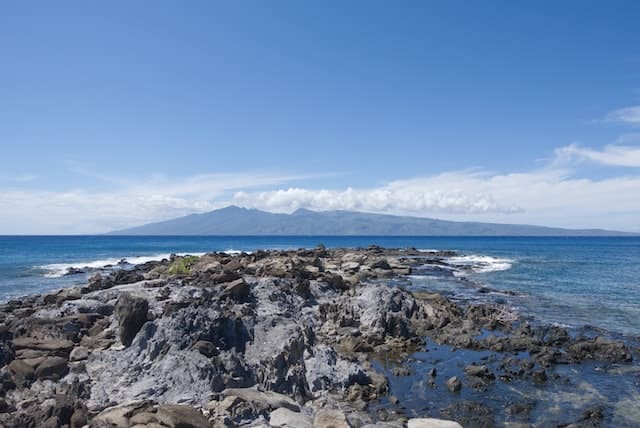 Hawaii has always been a popular tourist destination, but travelers often overlook many of the Aloha State islands. One such island is Molokai — the fifth largest in Hawaii — and home to the highest sea cliffs in the world. Recently, data from the state Department of Business, Economic Development and Tourism and the Hawaii Tourism Authority revealed that while all Hawaii islands saw increases in visitor spending, Molokai saw the largest increase at 41%. Today, I'll explore some of the things that make Molokai an exciting travel destination and what driving solo feels like on the island:
What I've learned about Molokai culture and history
For frequent travelers, after the novelty of seeing new places and gorgeous sights finally sinks in, some of the true joys in traveling can be only found in learning about local cultures and histories previously unknown to you. I echo Albina Labsvirs' sentiment from her recent post, where she emphasizes that "only by taking time to talk will you learn about the lives and cultures of people" — especially for solo women travelers, who have complete freedom in how they want to enrich themselves on their journeys.
Molokai may be an overlooked and underrated island, but the island can't escape its share of culture and history. Often referred to as the "rural" parts of Hawaii, Molokai is not known to be crowded like its sister islands, which regularly feel the effects of mass tourism. Historical trivia goes hand in hand with the often ghost town-like descriptions of the island. In 1866, King Kamehameha V designated the island a sanitarium for those suffering from leprosy. This leper colony was only abolished sometime in 1969. It's not the most cheery historical fact to learn, but it provides nuance and context for why it may be a quieter island compared to other hotspots in Hawaii. On the other hand, Molokai is often claimed — and the consensus agrees — to be the birthplace of hula, the traditional Hawaiian dance.
While the other islands often claim to be the home of the dance, Molokai is more often than not deemed its true origins. The hula dance, of course, is today a common visual associated with the Hawaiian islands. Originally a religious dance, contemporary versions of hula are focused on storytelling, describing narratives or places through flowy movements of the limbs and hips while accompanied by the ukulele and steel guitar.
What it's like to drive around Molokai
So what is it like to drive around Molokai? As mentioned above, Molokai isn't as crowded as other Hawaiian islands. As such, car rentals in Molokai are necessary because there aren't many other options for navigating your way around this particular island as there are only a few taxis. Because the island is much less crowded, driving in Molokai can be a relaxing, slow-paced ride for those looking for a change of pace.
With views such as tropical rainforests and white sand beaches, Molokai driving is excellent for travelers who need time away from the usual view of cityscapes and skyscrapers. You can drive to the Papohaku Beach at the island's west end for a natural Hawaiian sunbathing and camping experience or visit the Kalaupapa National Historical Park, meant to memorialize the leprosy colony I mentioned in the previous section. You can also see the aforementioned tallest sea cliffs in the world — the Kalaupapa Cliffs — rising from the Pacific.
Another critical fact about driving in Molokai? Despite being the fifth biggest Hawaiian island, the island is so small it doesn't have stoplights. Molokai has one midcentury modern hotel and no other resorts on the island, so it's great for travelers looking for a natural and tropical experience, far away from the hustle and bustle of city life. You can, however, look into scoring vacation rentals depending on availability.
Lastly, a Molokai road trip wouldn't be complete without its Hot Bread from Kanemitsu Bakery, featuring toppings such as ube, strawberry, and cream cheese. Known as the "World Famous Molokai Hot Bread," it now also serves hot bread via food truck in Oahu, but it's always good to get your fill of delicious hot bread from the original while you're there!