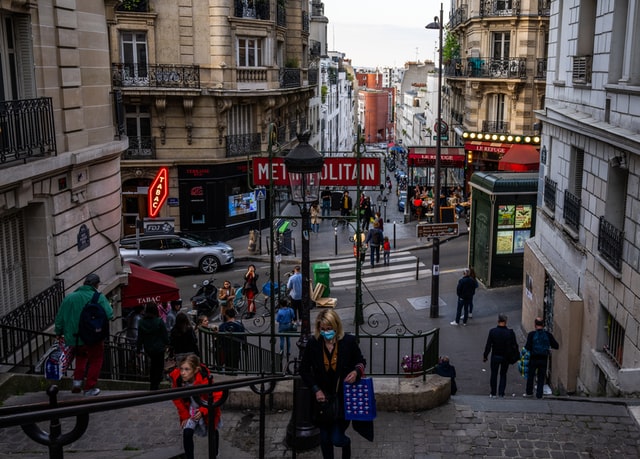 It was April 2018, four days before my 38th birthday, when I decided on a whim to travel to Paris, France- drunkenly joking with a friend during a Sunday brunch that I should treat myself to a trip to The City of Lights. It no longer made sense to continue to "wait to go to Paris with someone I'm madly in love with", I hadn't even been interested in going on a date with anyone for quite some time. If I kept waiting for the "perfect person" and the "perfect time", I may die without ever having traveled there to witness all that the city of Paris has to offer by way of love, lights, beauty and romance- even for a woman traveling on her own. I decided to sleep on the idea- this would be better approached when clear-headed.
When I awoke that next Monday morning I thought about it for a few sober hours, scanned Airbnb availability for some deals, quickly checked my bank account to prepare an acceptable budget and booked a flight to land that following Friday evening.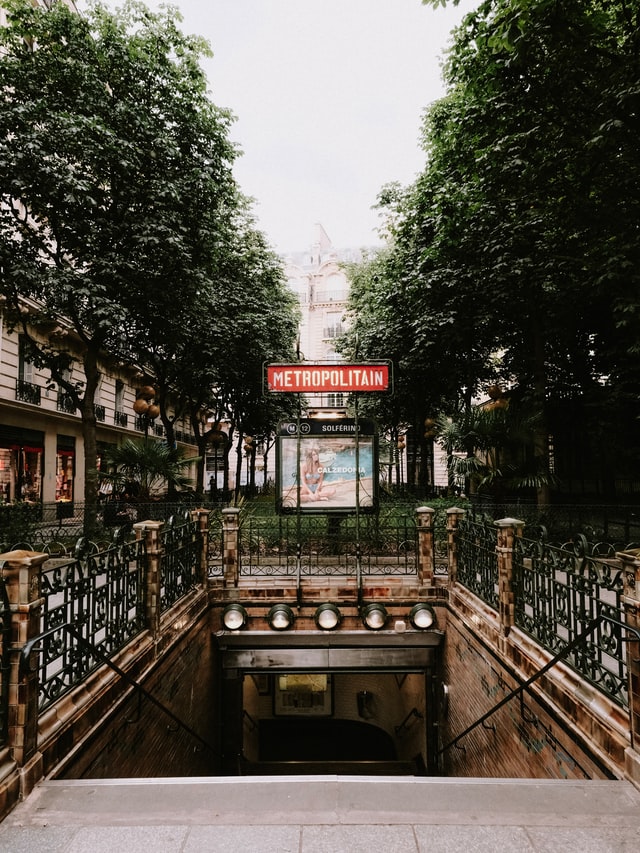 Tired from the flight but wired by the excitement, I opted to take an Uber to the Airbnb rental awaiting my arrival in the Pigalle neighborhood (between the 9th & 18th arrondissements). Exiting the car, the driver pointed out that the Moulin Rouge was at the end of the street. I would later wander in that direction for dinner and wouldn't finish my meal until quite some time after the sun had set. That particular neighborhood has a reputation for being an area that solo traveling women should avoid after a certain time. Even at that later after-dinner hour, people appeared to be having fun- I could see how it may get to be a bit raucous from time to time.
I decided to sleep on the idea- this would be better approached when clear-headed.
I woke up early on my first full day in Paris. Rested with eyes as clear and wide as the Parisian sky above as I opened the front door and stepped out of the building of the rental. To the right was where my plans were taking me for the day. Choosing to walk, rather than calling a car or being stuck underground on a train, from the Airbnb to Musée du Louvre was a magical activity in its own right.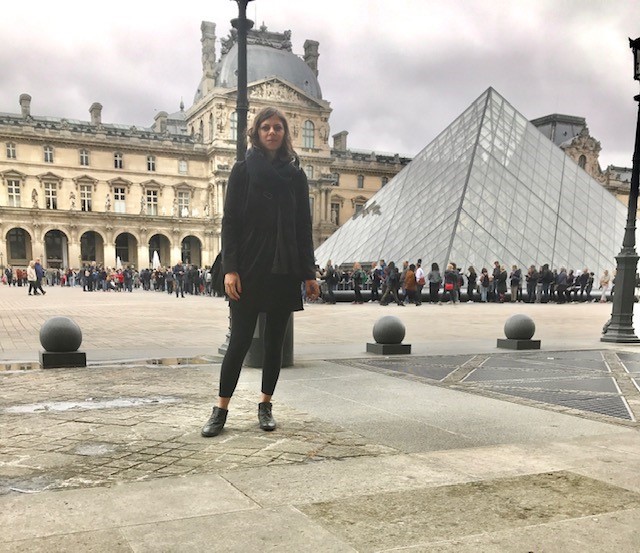 When walking, one has to be conscious of the narrow-cobbled streets. You really have to watch how you step. It can be a challenge when your eyes keep being drawn to windows adorned with pastries and desserts. The smell of freshly baked bread lingering everywhere in the air – like some unseen oven perpetually baking.
Once I found The Louvre, I was met by a crowd queuing around three quarters of the square. I hadn't pre-purchased any tickets because there hadn't been time. After all, this whole trip was happening because of a last-minute spark of spontaneity. Not being in a rush though, I found a place to sit along the perimeter of the square, snapping photos and people watching.
As I enjoyed the splendor of my surroundings, I wondered if I was making a colossal mistake choosing not to stand in the ticket line, to not experience the interior of such a historically famous museum. Was I going to regret not seeing the Mona Lisa in person with my own eyes? What other pieces of majestic art was I missing out on by deciding not to wait in line? For as long as I can remember, I have been accustomed to choosing to do things alone including matinees, restaurants, and parks; however, standing in line is my least favorite thing to do. Standing in lines for food and, especially, for the use of a toilet, is something I do not have an interest in. Standing in a line while moving through the experience of a museum is high on that list as well.
I wondered if I would ever taste a cafe au lait as delicious as this one again.
It came down to deciding if spending hours in a line alone to be moved like cattle through a museum would be a better option than filling out the day with a general idea in place. After quite some time of not seeing much progress for the entrance queue, I slowly strolled around the square a couple of times before proceeding toward Jardin des Tuileries and the search for coffee.
As I made way toward the gardens, there was a cafe kiosk just on the other side of the street from the museum. Suddenly, there was a bit of a tender sprinkle of rain beginning. It was not enough to need the umbrella that I had with me; however, I did pull my infinity scarf up over my head. Paris in the rain was so…romantic! I realize how ridiculously cheesy and cliché that sounds, but truly it was. It is romantic in a perfectly poetic sort of way, or in that dreamy way Angela Chase or Anne of Green Gables might convey a moment.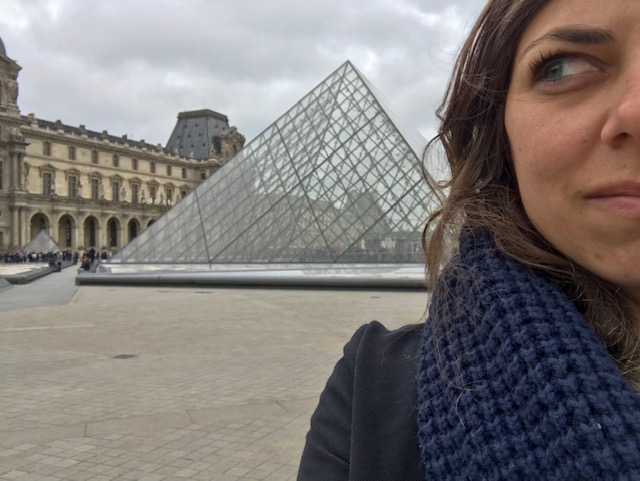 When everything is dewy and grey and you are bundled up in sweaters and scarves, heads donning berets bobbing up and down amongst the passing crowds, it truly caused my mouth to sit agape in wonder. There are people all around but their voices seem to exist in a hush. After meticulously admiring every sculpture along the pathway of the garden, I finally settled into a chair next to a small round basin of water, Vivier sud. While sitting there, I took my time sipping my cafe au lait, marveling at the vastness of the Parisian sky with a Ferris wheel in the foreground.
I wondered if I would ever taste a cafe au lait as delicious as this one again. Despite the crisp air, I was warmed up by seeing so many expressions of love in this city of love. I caught nearby couples holding hands and kissing and this surprisingly made me smile and feel hopeful, rather than lonely. I soon continued my stroll toward the Ferris wheel and ducked into a gift shop for a few touristy treats and the use of the public toilet (that I didn't have to wait in a queue to use). I wandered the remaining length of the garden zig-zagging back and forth between the dirt path and the sidewalk along The Seine.
In that one moment in time, the universe felt wide and wild, yet calm and familiar all at once.
Throughout the day, I spotted children smiling and laughing on carousels, groups of men sitting on benches leaning over pieces of cardboard on the dirt playing dice, and wedding parties having photo shoots. Beyond the bridges, there were boats full of people clinking cocktails while floating down the river. The Eiffel Tower standing tall in the distance like a proud mother guarding nearby rooftops, treetops, shrubs and flowers. Birds chirped and pebbles of earth crunched beneath every step I took.
By the time I reached Petit Palais, the exact opposite end of Tuileries Garden than The Louvre, the rain began to fall. Much to my surprise, there was no line to get inside, even though admission was free that day. This museum is absolutely breathtaking. You're sandwiched between high frescoed ceilings and ornately mosaic tiled floors. Most rooms contain pieces so large they are practically displayed from floor to ceiling. Cézanne, Renoir, Fouquet and Moreau were among the masterpieces. It was absolutely stunning and yet, hardly anyone was there.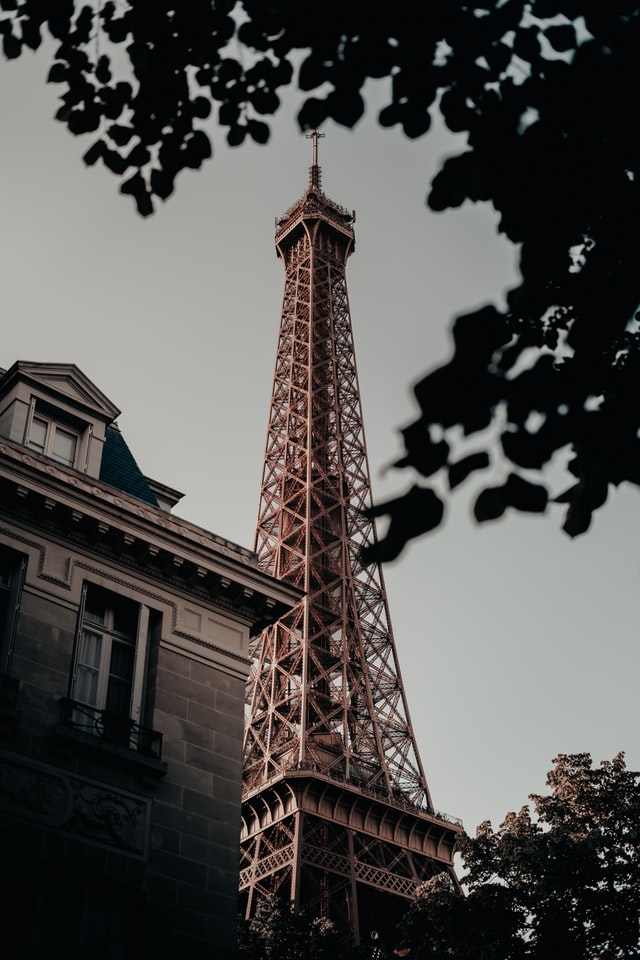 I relish the opportunity of being able to move freely around a museum at a pace that suits me while casually taking the time to examine every chiseled piece of sculpture, to obsess over the different brushstrokes used from one painter to the next. If one particular exhibit piece had attracted a crowd, I skipped it for the time being and went back once it was cleared. I chuckled a bit at the thought of how crowded The Louvre was when there were, what I imagined to be, equally amazing pieces right here. And it was all for free! I still cannot get over that.
I left the museum soon after the rain stopped. I checked the time to notice that the day had somehow silently slithered late into the afternoon. I considered that the next best move would be to head back to the rental to freshen up and grab a quick nap. The closer I got to the rental, the hungrier I grew. Window after window, restaurant after cafe, displaying all manner of delectable French cuisine teasing my eyes and taunting my stomach. Oftentimes having too many options tends to overwhelm me once the hunger hits. I was also a bit concerned that if I sat down to eat too far from the Airbnb the jet lag might hit, making the remainder of the walk back hard to navigate.
Mouth watering and belly grumbling, I then recalled a couple restaurants downstairs from the rental.
Mouth watering and belly grumbling, I then recalled a couple restaurants downstairs from the rental. A late lunch with a glass or two of wine sounded perfect before a brief nap and a splash of water upon my face.
As I approached the intersection of the rental, at Rue Mansart and Rue Pierre Fontaine, it began to sprinkle again. I found refuge when I spotted a row of black and cream cafe chairs with white faux-marble table tops arranged outside of one restaurant that had a red awning with cream-colored lettering reading Le Mansart. There were a couple of people sitting inside. It looked tiny in there though and I wasn't ready to speak with any strangers beyond the waitstaff. While I could see evidence of people having been seated outside recently, there wasn't currently anyone sitting there.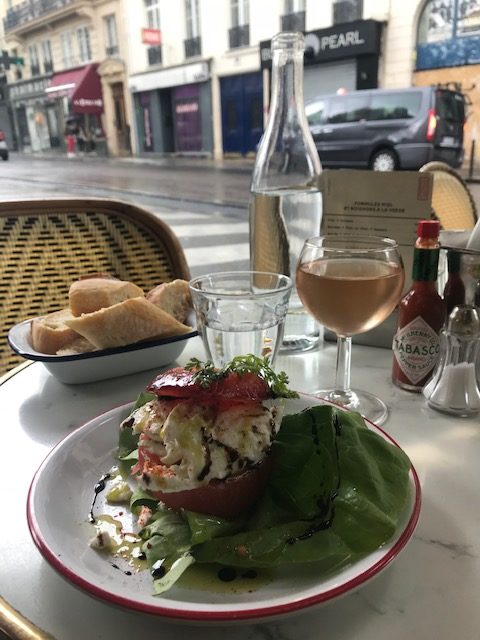 I cozied into the 2nd closest table to the corner. The waiter was sweet and patient with me as I said "bonjour" and immediately apologized for the terrible French I was sure to speak; "je suis désolé mon français est terrible". I ordered a glass of rosé, a salad, a steak, a side of frites and a chou à la crème for dessert. Full-bodied and flavorfully rich while also delicate somehow; the whole meal went down like butter. The waiter graciously brought me a glass of wine on the house after clearing my plates. I sat sipping and swirling that delicious rosé from Provence, smoking a cigarette and thinking about everything I saw, smelled, tasted and heard throughout the day. And then, something happened.
The "something" was a daydream, which I often thought about, that actually came to be!
The "something" was a daydream, which I often thought about, that actually came to be! The sweet melody of DeBussy's Clair de Lune gently wafted through the air by way of an accordion. I could not tell where exactly it was coming from. It almost felt as if it were all around, as though being delivered from the clouds above to gently wrap its arms around the whole of my soul and it made me cry ever so slightly.
I had always wanted to travel to Paris, France to find myself sitting at an outdoor table on a rainy day, drinking wine and smoking a French cigarette as an accordion plays a melody nearby. At this moment, my dream had come true. In that one moment in time, the universe felt wide and wild, yet calm and familiar all at once. I had finally made it- and this was only the first of four days with myself in Paris.
Photos by Unsplash and Rebecca Suzanne Martinez.