The Beginner's Guide to Beijing Nightlife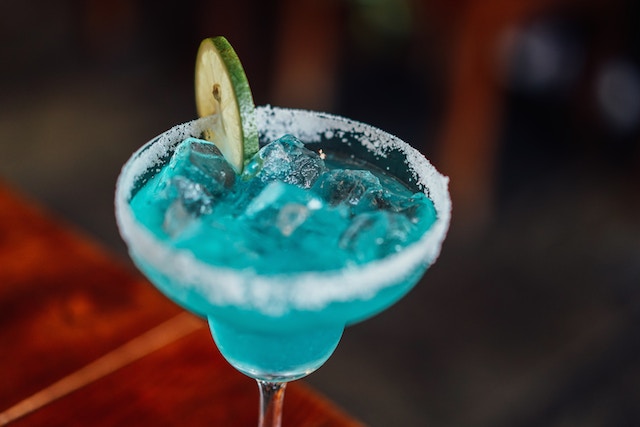 Whether you've spent your day temple-hopping, hiking the Great Wall, scooting around a traditional courtyard hutong neighborhood in a rickshaw, or like this author, hunched at your desk making lesson plans, there are few things more refreshing than ending the day with a cold brew or two. Or three or four. Or more! But if you're like me, you don't like to waste time at bars or clubs that aren't fun or just aren't your style. I'm throwing together this quick beginner's guide to Beijing nightlife so that travelers and Beijing newbies can save themselves the hassle and the cab fare and start the night right.
Here's handful of places to start:
The Beginner's Guide to Beijing Nightlife
Stumble Inn
If your ideal bar is a place where you can sit and chat with friends, Stumble Inn might be for you. Sip one of their 100+ imported beers (or enjoy one of their many strong, delicious cocktails) while you watch the game and listen to a fairly random but also fairly awesome selection of hits from then and now. Their bar food isn't bad either, and the Stumble Inn Pub Quiz on Tuesday is always a good time.
First Floor
First Floor is probably the classiest establishment on Sanlitun's "dirty bar street," but that's not saying much. It's like the budget alternative to Stumble Inn, a place to grab a table with your mates and enjoy 15 RMB ($2) mugs of the local beer, Qingdao. The atmosphere is relaxed but it's always crowded, too. Good mix of expats and locals.
Smugglers
If First Floor is Stumble Inn's cheaper cousin, then Smugglers is First Floor's degenerate younger sibling, you know, the one that's real friendly but enjoys a strong drink a little too much. Enjoy their 10 RMB ($1.50) mixed drinks, but do so at your own risk – without fail, they give me a raging hangover every time. Smugglers is a great bar to go to meet strangers and make friends with some of Beijing's best (and drunkest). I can't say I've ever had
a bad time there.
Fu Bar
Looking for somewhere a little more cozy? Head for the west gate of Workers' Stadium and look for a nondescript hot dog store called Stadium Dog. In the back of the shop there is a brick wall with a button on it. Press the button, watch the wall slide and step into the warm, dimly lit Fu Bar for some of the best cocktails in Beijing. I like their mojito selection the best, but their extensive menu features both original blends and steadfast favorites.
Vics and Mix
Enough with the sit-down bars, already, you're telling me. Fine – if you want to bust a move on the dance floor, head for Vics and Mix on the north gate of Worker's Stadium. Pretty much your classic Chinese megaclubs, both make for loud, fun places to get your club fix. Vics caters mainly to an expat crowd, with two rooms of top-40 hits and reasonably sized dance floors for a Chinese club. Mix, across the parking lot, is almost exclusively local, and although the dance floor is large, most people on it won't actually be dancing. The cover at Vics is steep on weekends, so try their Wednesday Ladies' Night or Thursday open bar.
Juicy
Hidden away near the West Gate of Chaoyang Park, Juicy's Wednesday night 30 RMB ($4.50) open bar is… well, there are a lot of adjectives I could use. Wild. Drunken. Sweaty. Hilarious. Crowded. Gyrating. Cray cray. And so on. And when it's time to cool off and take a break from the pounding hip hop and dance music, step outside to their surprisingly pleasant and low-key patio bar.
The House
There's no last call in China, but for most people, bedtime rolls around between 3 and 4 am. For the folks that aren't ready to turn in, there's The House, whose thumping beats (in the style of its name) and heavy handed bar tenders won't kick you out until well past daybreak.
So there you are – a brief guide to some of my favorite spots – my usual haunts, if you will. I hope you enjoy them as much as I have!
Photo for The Beginner's Guide to Beijing Nightlife by Unsplash.