6 Ways to Break Out of the Expat Circle While Living Abroad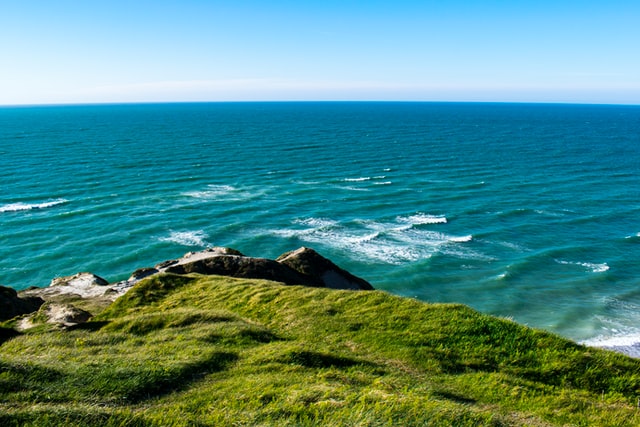 After over six months of living in Australia, I've realized how little I've actually learned about this country. Now that I'm working on a mining site in Northern Territory on a working holiday visa, I'm hearing words and phrases that sound like another language to me. I'm overhearing what people love to do on the weekend and how they celebrate after a hard day's work. Why am I just now learning all of this? I've read Australian novels, kept up with current events and made sure to talk to as many people as I could.
Finally, I realized. Because I am on a budget and working in jobs easily accessible for those in Australia on the temporary visa (hospitality, for example), I have spent the majority of my time surrounded by non-Australians. Working at a mining site is the most exposure to Australians I've had so far. I'm not the only one, though. I met a British tourist at a hostel in Melbourne who told me that he realized that "during my three week tour of the east coast, I had only spoken to other British people."
In Australia, where there is no language barrier, I don't crave the comforts of friends who understand me fully.
While living temporarily in Australia on a budget, it's much easier than one might expect to be cut off from the locals. Bars, tour agencies, tax services and social events are catered to this specific demographic of traveler, often referred to under the blanket term "backpacker." It frustrated me to be referred to as a "backpacker" as I was trying desperately to settle into Melbourne and escape the bubble.
Often while living abroad, having a group of expat friends enriches one's experience. While studying in Buenos Aires, I appreciated being able to share my discomforts and language woes with fellow foreigners. When I taught English in Ibiza, having a group other American English teacher friends kept me sane. But in Australia, where there is no language barrier, I don't crave the comforts of friends who understand me fully.
It may seem difficult while living abroad or traveling on a budget to step outside the expat circle, but it isn't impossible. While many of the examples below refer to Australia, these tips can be applied to other countries as well:
1. Try to avoid living in hostels.
There are many working holiday visa holders who only stay in hostels. They are useful for making initial contacts and sharing information regarding the job search. However, beyond a few weeks of settling in, the hostel environment can prevent a traveler from branching out. For short-term stays, try Airbnb and Couchsurfing.
2. Base yourself in a suburb away from the city or Central Business District (CBD).
The CBD may host employment opportunities, but many of these businesses are staffed by others on working holiday visas. In major cities across the world, downtown areas are often the most touristy. While there are "backpackers" in all areas of the cities, avoiding the higher concentrations will allow you to more easily surround yourself with locals. Try doing everyday activities in your area. For example, in Melbourne tourists often opt for shopping at the closest market rather than at supermarkets.
3. Meet locals through community events.
Couchsurfing and meet-up sites, such as Meetup allow you to mingle with others with similar interests. (Read one traveler's experience for how to make the most of it.) Check out the local newspaper, which has classifieds and information on upcoming events. Many libraries also host talks, historical tours and interest groups, usually all for free — and the events are especially fascinating in Melbourne!
4. Figure out what everyone is doing, and do it.
In Australia, I've used websites such as Broadsheet, Weekend Notes, TimeOut and Concrete Playground to get both information on cities' food and culture scenes, as well as to check out their social calendars.
5. Volunteer.
This not only gives you a chance to contribute something positive to your temporary community. But it also allows you to meet locals and learn about social issues and the community's response to them.
6. Read the local news.
While this may seem like an odd piece of advice, knowing what's happening locally regarding politics, jobs and current events will help you relate to locals. You never know what fascinating things you might learn from the man waiting for the bus next to you or the woman ordering coffee from you. Keeping up with stories will also give you ideas about things to do and people to contact to further your understanding of your environment.
What has helped you break out of the expat circle?