How to Celebrate American Holidays in Paris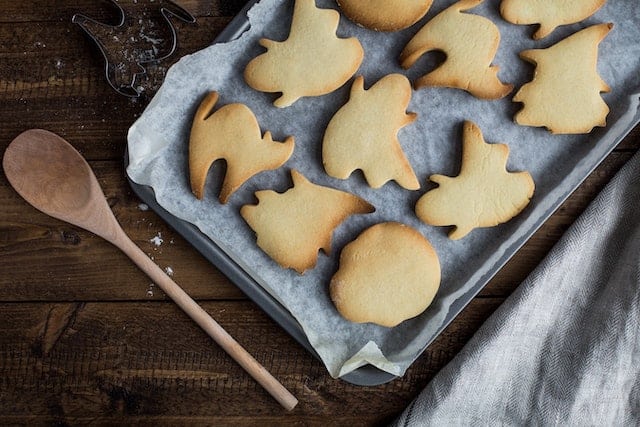 It's hard to be an American abroad on Independence Day or Thanksgiving. But when you're an American in Paris, there are lots of ways to make the city feel a little more like home. Here are the best places and ways to celebrate major American holidays in Paris.
How to Celebrate American Holidays in Paris
Independence Day
As a child, I spent each Fourth of July on the wooden deck of my grandfather's Birmingham, Alabama home. The holiday meant long mornings at my mother's ankles as she barbecued slabs of ribs and afternoons spent around the table enjoying the company of my family. Once the sun started to set, I tackled tall stacks of watermelon slices and watched as my mother and grandfather set off fireworks dangerously close to the mountain's edge. These summer nights in the American South are understandably different from anything I have ever experienced in Paris, but the most iconic parts of the holiday – barbecue, fireworks and fun – are easy to find even here.
American barbecue is surprisingly popular in Paris. Blues Bar-B-Q and The Beast both offer authentic Texas-style barbecue in Paris. These restaurants are great places to celebrate America's most patriotic holiday. The restaurants also offer their food to-go, which makes it easy to cobble together your own barbecue meal at home, as I did this year.
It turns out that the French really know their stuff when it comes to fireworks.
Get your fireworks fix at Bastille Day celebrations ten days after Independence Day, when a stunning hour-long display illuminates the Eiffel Tower. It turns out that the French really know their stuff when it comes to fireworks. Time and time again, seeing fireworks in Paris proves to be a spectacular experience.
The ritual leading up to the fireworks display at the Eiffel Tower is also reminiscent of Independence Day celebrations in the U.S. Hours before the fireworks begin, crowds of people spread out picnic blankets on the Champ de Mars. This year, I was among the crowds. As my friends and I drank wine and munched on homemade hors d'oeuvres, I couldn't help but feel that the gathering replicated what I love most about Independence Day: food and fun with friends. Later that night, when the crowd belted out the French national anthem, La Marseillaise, I felt pride for both my native country and my adopted one.
Halloween
When I moved to Paris, I quickly learned that no country obsesses over Halloween the way that the U.S. does. In France, hardly anyone really celebrates the holiday. Some bars and clubs might throw Halloween parties, but they don't rely on the theme as much as Americans might like.
Although French people love to eat pumpkin, it's hard to find carving pumpkins. Keep an eye out at gardening stores and seasonal festivals. For Halloween decorations, head to a costume or party store. There are certainly no stores dedicated to Halloween, but I found some great wall decorations at my neighborhood party store. I also made my own decorations this year: my door is decked out with autumnal paper leaves and a bunting of pumpkins, candy corn and witches' hats. Just a few craft supplies can work wonders.
If you're really craving an American-style Halloween, Disneyland Paris throws a Halloween festival every year. If you go, expect autumnal decorations and a parade of Disney's spookier characters.
When celebrating any holiday in France, try not to cling to tradition too much. Paris is a spooky city by virtue of its history and there are lots of ways to enjoy Halloween in the city that don't involve plastic pumpkins and tooth-rotting amounts of candy. Visit one of the city's cemeteries – Père Lachaise is the largest – or head down into the catacombs, an underground network of caves filled with bones.
If all else fails, make your Halloween great on your own: get creative and throw your own party, or dress up in costume and head out to a bar. On the bright side, November 1st is a public holiday in France, which means that you can stay out late at Halloween celebrations without worrying about work the next day.
Thanksgiving
The French are fascinated with the concept of American Thanksgiving, which means that you can find French twists on the traditional Thanksgiving meal at a few bistros around the city. In addition, many of the city's American restaurants offer Thanksgiving dinner at a flat price. Breakfast in America, Ralph's and Harry's Bar are all great places to celebrate the holiday.
If you'd rather make the meal yourself, American grocery stores like The Real McCoy and Thanksgiving can provide almost anything you might need. Thanksgiving even sells fresh turkeys and whole pumpkin and pecan pies in November.
Finally, the American Library in Paris and the American Church in Paris are bastions of American culture year-round. Both places host annual celebrations for major American holidays.
One of the best things about being an expat in Paris is the sense of community. Because so many Americans have chosen to make Paris their home, navigating the intricacies of French bureaucracy and culture are that much easier. Websites like FUSAC and AngloINFO provide invaluable information about living and working in Paris in addition to uniting English-speaking expats on discussion forums.
Whether you're looking for a place to party on Halloween or a specific ingredient for your Thanksgiving meal, I guarantee that someone has had the same question and it's been answered on a forum. Being away from your family, friends and country on Independence Day, Halloween or Thanksgiving might not be easy, but the American community in Paris makes it a little easier.
Photo credit for How to Celebrate American Holidays in Paris by Unsplash.com