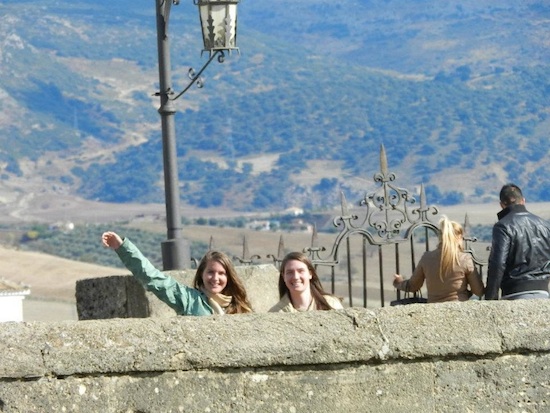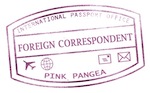 I don't know about you, but for me, taking in a beautiful view is a spiritual and emotional experience. During my time traveling in Europe, I have seen my fair share of amazing sights and breathtaking views- from the Parisian skyline from atop the Arc de Triomphe to majestic Moroccan mountains, to seaside sunsets in Lagos. My prized collection of memorable views grew this past weekend when I went to Ronda for a day trip.
The city of Ronda, located near Málaga, is approximately 120 km from Seville. Our friends had visited the weekend before and returned with rave reviews, claiming Ronda was a must-see. Curiosity spurred us into action this Saturday when we hopped on a bus headed to this historic city. Less than two hours later, we were there. As the bus pulled into the station, it instantly became clear to me why Ronda has become one of the top tourist attractions in Andalucía.
Our day started at the Plaza de Torros where travelers were posing for pictures in front of the bullring. Built in 1784, it is the oldest bullfighting ring in Spain. After seeing the bullring and snapping a few pictures, we walked to Puente Nuevo or "New Bridge." The bridge spans a 100 m deep gorge and boasts panoramic views of the Serranía de Ronda Mountains. The view is a delicious feast for the eyes.
After stopping for some lunch, we crossed the bridge to the oldest part of town, also known as La Ciudad. The white houses and narrow brick roads transport you back in time. For four euros we were able to see Casa del Rey Moro (The House of the Moorish King). There is a garden with a pond and an underground mine from the 14th century. We made the trek all the way down the mine to the river where we marveled at the natural beauty of the gorge and bridge.
Wanting to escape the cold, we ended our day at a café where we ate churros dipped in thick Spanish hot chocolate. With our stomachs full, we bid farewell to Ronda and headed back to Seville.
My advice to anyone traveling to Ronda is to wear comfortable shoes and bring a windbreaker or jacket as it can get pretty windy at the high altitude. In total, I spent about 50 Euros on transportation and food.