5 Reasons to Spend Your Spring Break in Spain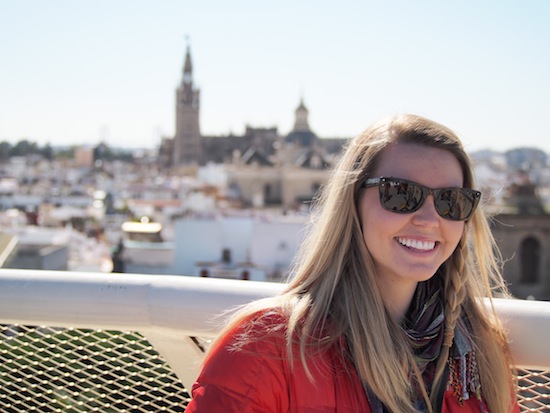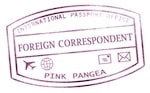 I moved to the south of Spain in the middle of the winter. It hardly felt like winter, though, considering the climate was mild, with the coldest nights only at 8 or 9 degrees Celsius, around 48 degrees Fahrenheit. On the other hand, Spain does receive a considerable amount of rainfall during the last few months of winter, which wasn't wonderful weather for a southern American girl who was looking to receive the warmest of welcomes in Spain. However, warmer days are here again with mid-April sunshine bringing toasty temperatures, blooming flowers and thoughts of spring! Yay!
Currently, I live in Madrid and as I took a walk today, I was reminded of how great it is to live here and do what I enjoy most–travel. I reflected on the season upon us, and I thought to myself, "What a fantastic time to be in Spain!" I began to think of reasons why Spain is so incredible at this time of the year, aside from the fact that we have long afternoon siestas with infinite amounts of beer and tapas.
I compiled a short list of reasons to choose Spain as a spring break away from the U.S. or an extended vacation spot for women and their families (or better yet one's own fantasy trip)! I hope these ideas will spark an interest to spend your spring break in Spain, so get your pens ready to jot down some ideas for your own excursion.
5 Reasons to Spend Your Spring Break in Spain
1. The weather and landscapes are perfect
I may be biased, but in all sincerity, I think the spring weather is awesome in Spain. Not too hot, not too cold with light humidity and hardly any rain! Imagine! In addition, Spain is one of those countries where you can have it all in regards to your scenery preference. You have the beach, the mountains, plains and forests…you name it, Spain has it. Spring is special because the weather is just right wherever you choose to spend your time. You can walk outside in the morning with a light hoodie or jacket and by mid-afternoon you are in a short-sleeve shirt and shorts.
On a personal note, it can be a bit cooler in the spring in Madrid, when compared to the south. I love walking and enjoying the nice weather in the city and looking up to view the snow-topped Sierra de Guardarrama in the distance. If you are in Madrid, you can take a short trip to the mountains for a day of skiing or opt for a comfortable train or car ride to visit the beach in the north or south.
In my opinion, living in the center of Spain gives you the best of both worlds. You will have hot days during the spring, but generally speaking, the weather is ideal for outdoor enthusiasts, and for people of all ages.
2. Fiestas
All across the country, it is time for everyone to come out of their winter hibernation and celebrate the arrival of spring with festivals, concerts and other special events. Spring means that people gather to eat, drink, dance and enjoy the weather and their rich culture. On any given day you can walk the streets and find swarms of people sitting outside of cafes or in the parks relishing the moment.
Furthermore, there are more formalized settings where tourists can have more social and educational experiences. For example, there is the Carnival in Cadiz from February to March, as well as the Fallas in Valencia in March. During Easter week (Semana Santa), traditional processions take place in Seville and Malaga, among other cities. The Feria de Sevilla and Feria de Jerez are in April, and the Feria de San Isidro in Madrid begins in May. In addition, the bull-fighting season usually begins after Semana Santa, if you are into that sort of thing.
The festivals are unique to their respective city and/or region. Many of these festivals are the quintessence of Spanish culture and are very important to the people of this country. If you get the opportunity, I highly recommend experiencing at least one or two of them. To learn more about the festivals taking place you can visit www.spain.info.
3. Beautiful beaches
Take a vacation to place that gives you a different coastal perspective. The south of Spain has some of the most popular beaches Europeans choose to visit each year. The south offers brown, sandy beaches and mild to warm weather against the fabulous Mediterranean Sea. Costa del Sol, the stretch of coast in the southern region of Andalucía from Nerja to Cadiz, has hundreds of beaches to choose from with activities for everyone to enjoy. In addition, Barcelona, Alicante and Valencia are all top picks to soak up some sun in the south. The beaches in the north, while a bit cooler in the spring, are just as spectacular with picturesque mountain to sea landscapes and rocky terrain.
The spring is a perfect time to hike through the mountains, cycle, surf or taste some rich seafood in the coastal villages. Check out two cities, Santander in the region of Cantabria and San Sebastian in the Basque Country. And don't forget the islands, such as Ibiza, Majorca and the Canaries, which are all spectacular!
4. Not so many tourists
If you choose to spend your spring break in Spain during the months of March, April or May you will find the weather, festivals and beaches to your liking, and also fewer tourists. Bonus! Yes, of course, there are always going to be some tourists, but during spring in Spain you are more likely to mingle with Spanish natives rather than fight off other Americans or Europeans like you would during the summer months. Embrace the space.
5 Reasons to Spend Your Spring Break in Spain.
5. The fashion bug is biting
Lastly, it is refreshing to visit a foreign country to find the latest interesting styles that are trending in Europe. Spain, like its romantic counterpart, Italy, is known for its impeccable fashion sense. Most of the women do not disappoint when it comes to choosing proper attire and passing the "how to wear it" test for the appropriate occasion.
For American women, this can be a huge advantage! Shopping is always exciting, but even more so when you know you've discovered the newest trends from Europe before they hit the U.S. Some of the styles can be a bit risqué for my taste, but most Spanish women choose correctly every time. This spring I've noticed some very classy, sophisticated yet sassy ideas. Visit some of my favorite stores. Clothing, shoes and accessories: Zara, Mango, Massimo Dutti, Pull & Bear, Bershka and Custo Barcelona, Intimates: Oysho.
Have I convinced you yet?! There are many more details I wish I could give, but not enough room to mention in this article. However, I am confident the reasons listed here are sufficient to propel your mind into a spinning wheel for further research to plan your Spanish spring retreat. Wonderful experiences await you.
For more information, visit: Spring Travel Ideas, Visiting Andalucia, and Rough Guides in Cantabria and Asturias
Have you spent your spring break in Spain and want to share your experience with the Pink Pangea community? Email us at [email protected] to tell your story.