Don't Listen to Mum or Lonely Planet: Go to Hikkaduwa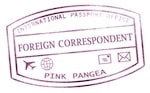 For my ever-so-slightly neurotic mother, Sri Lanka was a place, incidentally identical to the rest of Asia, comprised of a dynamic mix of poverty, disease, tsunamis, war, poor sanitation, wild animals, and barbaric, dangerous men….a perfect destination for rapid weight loss followed by rape, malaria, and my eventual death.
The reason I am telling you this is that, I can happily confess that, apart from the encouraging words of wisdom espoused by my jaded but loving mother, I arrived in Sri Lanka in a state of complete ignorance. Jet-lagged ignorance. It's not that I am ignorant; it's just that I barely ever pick up traveling books, or any other kind of book, ever. That's not ignorant. That's lazy and, in modern western consumerist culture, being lazy is totally fine.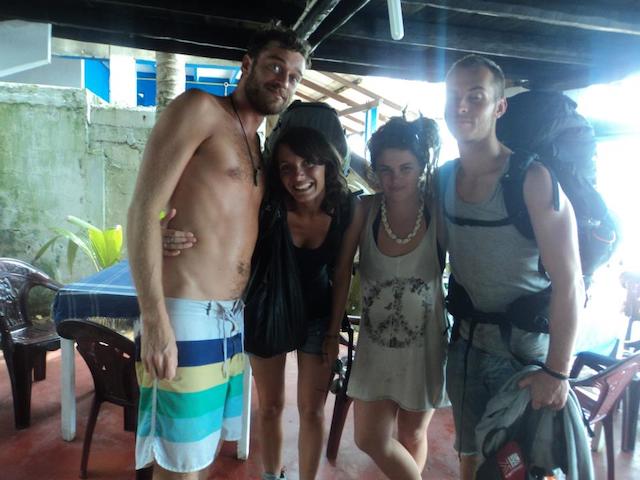 Don't believe me? Well remember these words next time you're perusing through one of those housekeeping gizmo leaflets selling gadgets that enable you to open cans by simply blinking, or next time you sit impatiently waiting for your order in a McDonald's drive-thru, or observing yourself as you punch 'Happy Birthday' into a friends' Facebook walls rather than, at the very least, phone them in real life. Even smug, iPhone-toting, business elites are guilty as they scroll through the massive array of apps designed to make everything in the whole world more convenient.
With this in mind, readers (particularly my mum) will be pleased to learn that not only did I manage to arrive in Sri Lanka without being instantly blown to pieces by the Tamil suicide bombers that haunt my parents' dreams. In fact, nothing nearly killed me at all. The only thing that came even close to confusing my mind, already addled from sleep deprivation, was the music that was playing in Colombo airport at 5 AM. It was the music composed by James Nitzsche for Milos Forman's cult classic, One Flew Over the Cuckoo's Nest, an odd but ironic choice to have blasting throughout the entire airport while the helpless arrivals slowly shuffled their way through security like some kind of conservative version of Dawn of the Dead.
When wandering around in a state of semi-consciousness with all your joints swollen and your spine feeling like a coat hanger that's been manipulated into a piece of avant-garde, bohemian jewelry, the sound of that music can't help but make you feel like the airport staff are about to hand you your medication rather than your visa. Why would they play that music? The only conclusion I was able to come to was that they simply didn't understand the link between that piece of music, the mental health issues explored by Jack Nicholson in the film, and the brain melt I was suffering at that particular point. Either that or they knew perfectly well and just played it to confuse people like me for their own amusement. On the up side, had I been attacked by a Tamil suicide bomber that morning, my instant reaction may have been to launch a bathroom appliance through the wall, forging an escape exit for myself and others, thus saving the day.
In any case, I was fortunately taken under the wing of a Sri Lankan doctor in the process of setting up Sri Lanka's first chain of hostels, a brilliant way for ignorant… sorry lazy people to ease their way into a foreign country about which they have no prior knowledge. He took us up to Kandy, a welcome change from the exhausting hive of activity that was the nation's capital of Colombo, and the Dengue Fever-ridden, mosquito-infested Negumbo. There I did all the touristy things: elephant orphanage, botanical gardens, the tea factory, tuk-tuks, traditional dance, marriage proposals, Temple of the Tooth, marveled at the wonderful food and fabrics, paid my respects at the war cemetery, and ate lots of curry.
All the places that we visited were brilliant but at times downright sketchy and tiring (No, Mr. Snakcharmer I am not going to pay you what little money I have in exchange for you to publicly taunt an already stressed out cobra, no I will not marry you, and I don't care how big the python in your sack is). There was also a distinct lack of adrenaline and water–namely in the form of surf–which was why the decision to go to Hikkaduwa was an easy one.
A quick flick through Lonely Planet and those seeking a dose of Asian culture would be forgiven for being put off the place. Described as Sri Lanka's "candy floss and ice-cream beach resort par excellence," the image conjured was one of heavy tourism, over-populated beaches, with all relics of Sri Lanka drowned in westernization. The description of the surf inspired even less confidence as it seemed to imply that the waves would be overcrowded, which usually means disputes and macho surf Neanderthals–a particularly caustic pet peeve of mine–thus my judgement remained reserved.
Contrary to this, the vibe there could not have been more relaxed and welcome. While it is true that the center of Hikkaduwa has become prey to over-development, a short tuk-tuk ride will bring you to the main surfing beaches in that area where the atmosphere is far more gentle.
On the one hand, as Christmas came and went, I became increasingly aware of what Lonely Planet meant about Hikkaduwa being a Mecca for tourists with rising prices and more backpackers arriving each day. If you speak to the locals or long-standing returners, they will happily tell you about how the place has changed since it was first 'discovered' during the 80s – the general feeling being that Hikkaduwa represents a watered down version of Sri Lanka on the whole.
On the other hand, whilst Hikkaduwa may well represent a fairy tale-esque airbrushed version of Sri Lanka, isn't that the case with all touristy areas? The difference in Hikkaduwa is that there are so many activities readily available for tourists of every persuasion in a safe environment, yet simultaneously a short moped trip into the jungle side will reveal a far more realistic view of Sri Lankan daily life. It is also much less overrun with tourists than nearby Unawatuna, and as such, the atmosphere is much more serene as the surfing majority tend to favor an early night so as to catch the morning surf than drinking their IQ into oblivion each night (although I must hasten to add that partying facilities are widely available to those who are interested).
Surfwise, Hikkaduwa ranges from absolute beginner on the open sands, to fairly advanced on the reef break. The waves in November and early December are virtually empty and steadily grow in size from January onwards until the end of the season there in April. What's more, the turtles arrive in December and the sight of an alien head popping out of the water from time to time is thrilling.
At this point, I would usually go on to describe some other, less well-known breaks on the east coast of the island, but to do so would mean being lynched by the friends I made there that surf the island each year. I like being alive (despite what my mother thinks) so all I am permitted to say is that they exist. Finally, Neanderthal levels were pretty low, with the only surf disputes seeming to come from westerners at the height of peak season. In any case, it turns out that Buddhists usually can't swim so the number of dedicated local surfers, Hikkaduwa therefore being their "territory", was small. And they were all friendly and upbeat.
For non-believers/surfers there are infinite activities such as diving, snorkeling, gaping at baby turtles in the turtle sanctuary, kite surfing, trips into the jungle to see temples and lagoons, yoga lessons twice a day, feeding wild turtles tamed by local fishermen, or simply lapping up the sun and the sand–making the local mantra of; 'What to do in Hikkaduwa?' ironic to say the least.
Still not satisfied? Well you can also easily access the fascinating city of Galle, or party capital of Unawatuna via bus, train, moped, or tuk-tuk. For an even more relaxed, upmarket, beach experience with surf, head for Weligama, where surfers have reported to see elephants on the beach while they ride waves. There's also the stunning beach of Merissa where you can go whale watching, hang out with monks in a nearby temple, and explore 'Pirate Island,' with some National Parks for authentic elephant watching in-between.
In other words; being active yet simultaneously lazy has never been so easy! So ignore Lonely Planet's whining about Galle road or how the beach is being eroded like some kind of holier-than-thou mother-in-law complaining that the door knobs haven't been polished in the wake of her arrival. I can tell you right now that the beaches are fully functioning and every bit as paradise like as you could hope.
Furthermore, I like the fact that the treacherous, but easily accessible, Galle road runs right through the area (with newly installed speed bumps that never cease to amuse every time a tuk-tuk flies half a meter in the air at 50mph) as all these slight imperfections are what makes the place unique. I like that the homemade guest houses (I stayed in one called Jupiter's which is cheap, friendly, seconds away from the surf, and houses the finest piece of architecture I have ever seen in my life–we named it 'The Turdis'; please see pictures for confirmation of its wonder), and beach huts made from a mish-mash of palm leaves and aluminium. I liked playing cricket with crews of Sri Lankan teenagers, or being shown around the locals' houses and schools on the 'jungle side'. This was what made the trip into something worth remembering.
So in summary, if you intend to go to Sri Lanka in the near future remember that;
You are unlikely to encounter any Tamil Tiger suicide bombers no matter how convinced your family is of it (in fact just don't listen to your mum).
You may be a tad confused by the music in the airport but that is still nothing to be overly concerned about.
If you are a lone traveler, check out the hostels as a way of meeting people to travel with and gaining a crash course in what the country is all about.
If you like surfing, and you are traveling during the winter season, go to Hikkaduwa.
If you don't like surfing, and you are traveling during the winter season, go to Hikkaduwa.
It's probably worth investing in a travel guide prior to leaving for your destination if you can be bothered.
Finally, if you like action, parties and people, go to Hikkaduwa in peak season and enjoy the myriad of people you will meet. If you are like me and you want to surf and unwind, go in early December; watching the sunrise while simultaneously listening to monks chanting and sitting on a barren wave is an experience never to be forgotten.
Photo by Emily Morus-Jones.