Try These Delicious Turkish Foods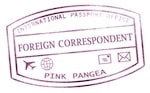 If you come to Turkey, you must try the local food. It's nearly impossible not to since Turkey has few restaurants serving international cuisine. Turkish food is cheap in both food stands, restaurants, and cafes. The cuisine is mostly meat based accompanied by oily and carbohydrate-laden foods. You will gain weight here unless you are a vegetarian, vegan, gluten free or keep kosher.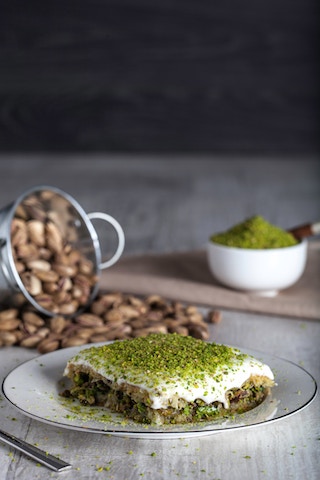 The most common dishes here are various kebabs such as iskenderun, donor, and adana accompanied by potatoes, salad or white rice cooked with sunflower oil. Other meat dishes include tavuk sis, which is chicken kebab, lamb meat kebabs and other beef or chicken dishes on the bone or deboned.
Fish is eaten here as well but it is more expensive and found mostly along the shores of Istanbul and the coastal regions. Fish soup and sandwiches are the most popular fish dishes. Fish is sometimes drunk with raki, the traditional Turkish drink consisting of unsweetened anise that is very strong and alcoholic. Drinking is expensive and not so popular here. Alcohol is taxed very high here as Turkey is a Muslim country. Compared to other countries' beers, the beer here is weak.
Bread is often served with soup, including lentil, tomato, mushroom and yogurt-based. The most common breads here are flat breads and kinds that look like bagels. Different kinds of bread here include gozleme, flat bread stuffed with cheese or vegetables and simit, a giant bagel which is usually softer and covered with sesame seeds, which is sold at bakeries, food stands and cafes for only one lira. Do not pay more than one lira and make sure they are fresh. My favorite Turksih food is lamacun, which is a thin Turkish pizza with ground meat onto which you squeeze lemon, parsley, tomato and onions and then roll up. It is one of the cheapest foods in Turkey. Do not pay more than four liras for a portion.
Turks love pouring their yogurt onto their meat and drinking ayran, a yogurt-salted drink mixed with water, which is salty and is an acquired taste.
Try These Delicious Turkish Foods.
Other foods worth mentioning are baklava, which is very sweet, kunefe, a noodle-thin pastry served with goat cheese, sutlac, a rice pudding, Turkish delights, which I have only seen tourists buy and eat, and my favorite, tatil, which means sweet and is a wedge shaped pastry that is golden colored and covered in honey syrup.
There are many juice choices in Turkey, while soda is not as popular here as it is in other countries. Tea, or cay, in various flavors is widely popular along with bottled water, ayran, and fruit juices. Turks do drink Turkish coffee but it is very strong and not as popular as one might think. After drinking Turkish coffee, be sure to turn your coffee mug over and wait a few minutes before trying to read the coffee leaves. This is a popular Turkish activity that especially girls like to do to predict their futures.
Eating in Istanbul is an adventure as there are so many foods to try and so many places to eat. You will be surrounded by food. The best parts of dining in Istanbul are that food is cheap, tasty, tipping is not requried, you can sit wherever you like, and some places will serve you free bread with acil, which is a spicy tomato-based dip. Sometimes after the meal free tea is offered. Most restaurants are open up late at night to satisfy late night appetites. Last, but not least, you will get a lemon scented wet towel in a packet that you can use to clean yourself up after a Turkish meal. It is common for servers to wish you afiyet olsun when you receive your meal or leave a restaurant.
Here are three important dining tips:
1. Do not eat in touristy areas as the prices tend to be higher than in other places and the food is not as great.
Turkish portions are large but not quite as large as in the United States.
2. Most waiters are male and you should call them garcon, and if you need their attention, you should say bakar musun.
Fries are common foods here accompanied by kofte, which is meat patty or durum chicken, lamb or beef with greens in a wrap. You must try a traditional Turkish breakfast which consists of bread, jams, sometimes chocolate, hardboiled egg, and cooked egg maybe with cay or coffee. Also olives are usually served, sometimes stuffed grape leaves and cheese, which is called kahvalti and offered at most restaurants.
3. The tap water is safe to drink in Istanbul although everyone is used to drinking bottled water and you will be served it in restaurants for a lira.
It is cheaper to go to a convenience store and buy a large bottled of water for one lira and drink it discreetly in the restaurants. This is something that my friends and I have done many times.
Afiyet olsun!