5 Things I Learned from my First Solo Backpacking Adventure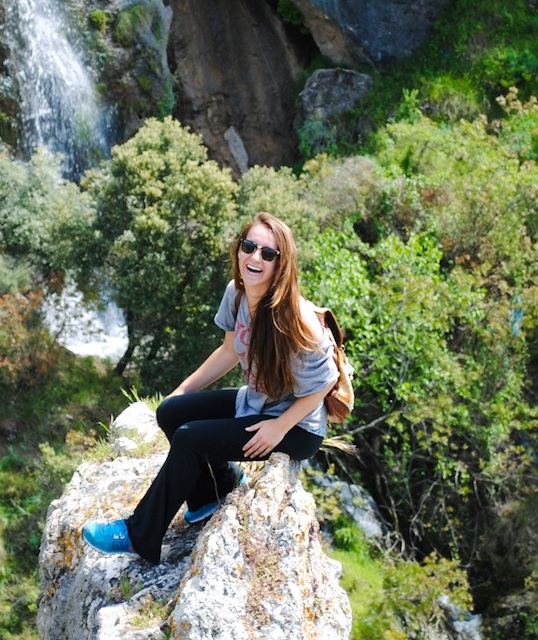 I should start by saying I never planned on backpacking. Like eating a whole bag of popcorn while watching a movie, it just…sort of happened.
5 Things I Learned from my First Solo Backpacking Adventure
It was a week before my semester was ending and it dawned on me that:
1. I had no real travel plans (daydreaming of island hopping around Greece doesn't count), and
2. Consequently, I'd be homeless in Italy real soon. And I could tell you that by my first day of backpacking, I knew I was about to have the experience I'd been missing out on during my time studying abroad.
And to be honest, I learned more in the two weeks I backpacked on my own than the time I spent studying and living in Italy. It must be the beauty of getting completely out of my comfort zone and not having a friendly face to depend on for anything. Here are the lessons I gained along the way:
1. Fewer things scare me now. My family was pretty nervous for my safety (understandably) and I was anxious about how I would figure all the planning out. But after overcoming something that once seemed daunting, I gained a new perspective, as well as confidence in what I can accomplish.
2. A simple life is always more beautiful. You don't need most things; you just don't. I learned to appreciate every little thing I could fit into my bag–especially the travel size goodies that I held onto for months. I swear, it's the simplest things.
3. Don't let others dictate what you can and cannot do. Just because traveling independently means you must take certain precautions, it doesn't mean it can't be done (and loved). I was surprised about how passionate and comfortable I felt; the people I met during my adventure made my experience exceptionally memorable.
4. There's no price on education. I want to learn and grow–-and I guarantee that you can't buy experiences that grab a hold of you and transform you from the inside out. I learned to react to mistakes that fostered a new kind of patience and understanding that I hope will stay with me forever.
5. People have this innate gravitation towards others. Even if you're not an extrovert, when you're in an unfamiliar, thrilling situation like traveling independently, you naturally gravitate towards others. You want others to share that new experience with you. I can only explain it by illustrating it as a basic human need.
Photo by Katie OBrien.