Top 5 Reasons to Go on the Korean Wine Train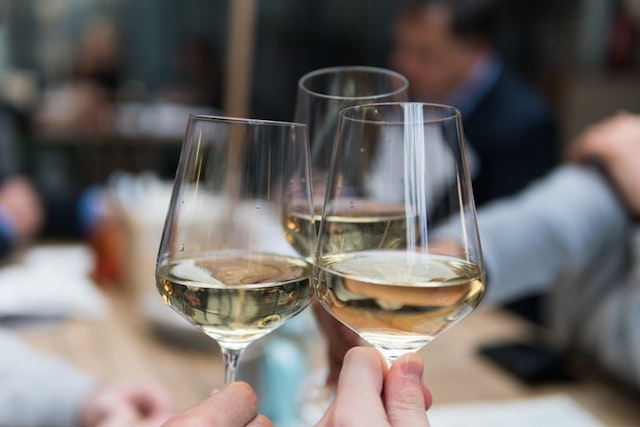 When you think South Korea, wine is probably not one of the first things that come to mind. This soju-soaked nation maybe not be the wine capital of the world but you know what it does have? A wine train. The wine train, based out of Seoul, whisks its passengers away on a two hour train journey, complete with wine tastings, to a vineyard, and then back to Seoul again. A few weeks ago my friends and I embarked on a journey of mediocre wine, railroads, and other shenanigans and we think you should too.
Here are some reasons why:
Top 5 Reasons to Go on the Korean Wine Train
5. It's educational!
I didn't learn much about the vineyard we visited or the Korean wine industry, but I did learn a bit about Korean traditional music. The tour organizers (at least for the English tour we somehow ended up on) in their infinite wisdom, decided to take us to Yeongdong. Yeongdong, is the city considered by some to be the center of Korean traditional music. We arrived there at around 2PM. We had been drinking since 9:30 AM.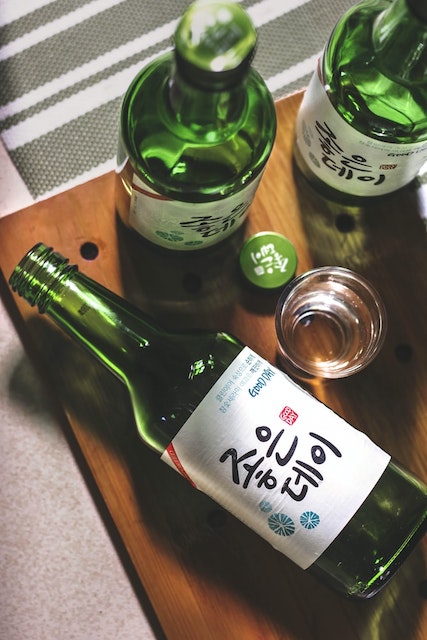 The tour guide took us to a Korean Traditional Music Museum, we watched a performance, and we saw the world's largest drum. Was it a good idea to take a busload of fifty drunk foreigners there? Probably not. But hey, I learned way more about traditional music because of it and I had a good time.
4. Classy Hors d'oeuvres
When I was little, I would visit my grandparents' house fairly frequently with my siblings. I remember sitting on the carpet in their living room, watching Scooby-Doo re-runs, drinking Pepsi, and eating slices of plastic wrapped American cheese off the plate my grandfather put out for us.
The people running the Korean Wine Train do appetizers just like Grandpa used to make. We got a platter that included: saltines, Ritz crackers, tortilla chips, whole cherry tomatoes, a single banana, cheese balls, some kind of sweet cheese biscuit, and American cheese slices cut into quarters, still with the plastic on. I loved it. It reminded me of home.
Top 5 Reasons to Go on the Korean Wine Train.
3. Middle Aged Koreans
Middle-aged working Koreans party harder than most American college students. I was at a work function once and we rented a bus to go to this special seafood restaurant on a small island about 45 minutes from work. The bus ride there was calm, but the ride back was like being on a party bus. Men were dancing as the bus barreled down the highway, people were singing, almost everyone was drunk (except the bus driver).
Essentially, it was crazy. The ride back on the wine train was very reminiscent of that bus ride. Our train ride home featured more wine, a wine train employee serenaded us with his voice and guitar, and all of the people about my parents' age and older were singing, clapping, and dancing. Older women wouldn't take no for an answer when they asked us to dance and eventually they just pulled us out of our seats. The woman serving wine to the car was blockaded by so many people dancing that she was forced to stay at the end of the car until a song finished. It was wine-soaked pandemonium in a train car. What's not to like?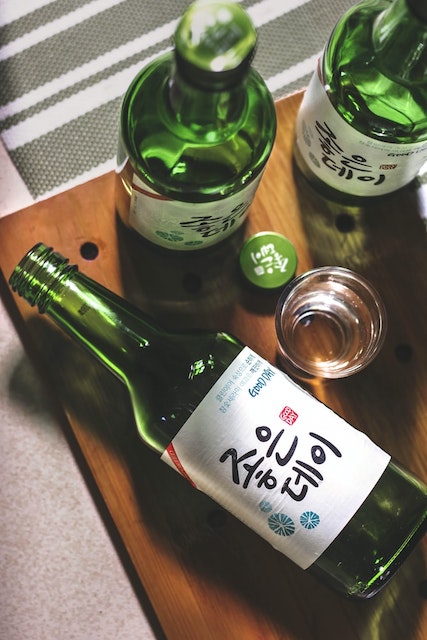 2. Awesome Rock, Paper, Scissors Contests
Korean rock, paper, scissors, or gawi, bawi, bo, is huge here. As an English teacher, I learned early on that students would question my judgment when I picked who got to go first in a game, but if you let the kids gawi, bawi, bo for it, no one will question the outcome. Gawi, bawi, bo is just like American rock, paper, scissors, but the kids treat it like divine intervention. Both of you want the last candy? Gawi, bawi, bo for it. You want to give the speech last and so does he? Gawi, bawi, bo for it. Done. No questions asked.
Gawi, bawi, bo can also be used competitively, which is what happened on the wine train. We were all given six stickers and told to gawi, bawi, bo amongst the people sitting next to us. If you lost, the person you lost to got to put a sticker on your face. My friends and I did this half halfheartedly, but some people went to town and had like 12 stickers on their face after five minutes. Then we had a gawi, bawi, bo tournament with the whole train car for bottles of wine. My friend won one. Never have I been part of such an epic rock, paper, scissors battle, and I doubt I ever will be again.
1. Unlimited Wine ALL DAY
Enough said.