The Stationary Season: How to Stay Committed to Travel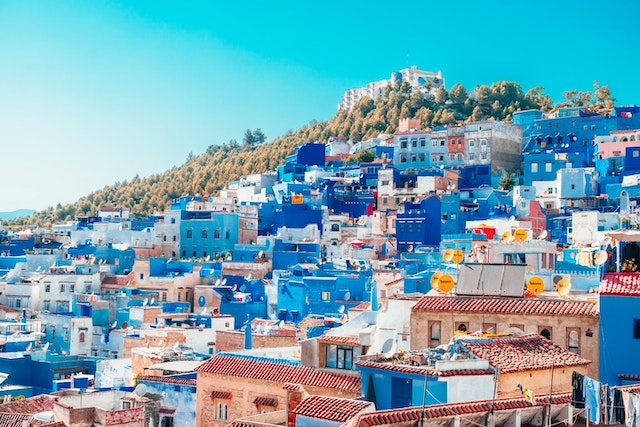 What a whirlwind the last year has been! In the 12 months since saying teary goodbyes after two years of living, working and traveling in South Korea, I've backpacked in Cambodia, Indonesia, and Taiwan, spent New Year's on a tiny island off the West Coast of Canada, moved to a new city, Portland, only to be swept away shortly thereafter for three and a half months of work and adventure in Guatemala, Malaysia and Uganda. Whew!
Now, I'm back in America for the foreseeable future. This next season of life is likely to be a domestic one. And you know what? I'm finally okay with that. As a matter of fact, I'm quite looking forward to this stationary season.
Don't get me wrong: I love living out of a backpack—it builds character and practices simplicity. I love international friendship—I have good friends with comfy couches all over the world. I love flying—both the excitement of the takeoff and the beauty of the sky astound me every time. I love exploring the world in all of its glory. But I am also learning that "living internationally" and having a more permanent home domestically are not mutually exclusive concepts. This has been a much-needed revelation.
I am confident that my love for the world is central to who I am, yet the smallest part of me fears I'll lose the passion and sell out for the American Dream.
Right now, I love having a city to call my own, a community to invest in and eventually know well. My housemates will attest to the fact that it has taken a lot for me to commit to the idea of being a Portlander. In fact, it took over two months of sleeping on a cot before I could commit to buying a mattress. In my mind, furniture meant being tied down, which meant not traveling, which meant settling down forever and ever. Slightly irrational, I know.
I am confident that my love for the world is central to who I am, yet the smallest part of me fears I'll lose the passion and sell out for the American Dream. It might be an unreasonable fear, but it's still quietly hiding in the corner of my mind. Fellow stationary travel sisters, can I get an "Amen"? I know I'm not the only one who is working 40+ hours a week who would prefer to be bicycling through rice paddies on Bali right now.
In this season of contentment in the Pacific Northwest, I want to maintain the attitude and curiosity of a world traveler, despite my location. This will take some intentionality, and we'll see how it goes. If you're in a similar position in life, here are my tips for staying committed to travel:
Volunteer somewhere new
There are a variety of volunteer opportunities in most cities for people who have a heart for the world. Refugee organizations need volunteers. You could spend time tutoring English as a second language to immigrants. Nonprofit development organizations can always use extra [wo]manpower when it comes to fundraisers and mailings.
Remember when…
You know those trinkets you picked up on your last excursion? Put them where they will be seen and used! Physical reminders of the places you've been are a great way to remember your previous travels. The framed photos I have of Ottawa in the fall fondly bring up memories of my Canadian years. Whenever I don my ridiculous Hello Kitty sweatpants, I am reminded of the Lunar New Years I spent in Japan with friends from university. Going out for Korean food always reminds me of living there. Following specific humanitarian organizations on social media keeps me plugged into some of the work I was doing over the summer.
Find other travelers
When you send out international vibes, like-minded people will find you. I promise. Just sneakily namedrop a country you've been to every once in a while—not in a pretentious way, because let's not be those people—but odds are, a traveler will be genuinely interested. Fellow backpackers and vagabonds are out there, you just have to find them. One of my neighbors used to live in Vietnam, and is married to an Irish man. At church, I've met people who've lived all over the world. I made a friend after a hot yoga session who connected me to a Ghanaian cultural heritage nonprofit that I volunteered with for a time.
Explore locally
Moving to a different city in your home country can be just as much an adventure as traveling abroad. Instead of using a Lonely Planet, let the free weekly paper be your guide to cool pubs, unique restaurants and fun events! Portland is still a pretty new place for me—I don't know it very well yet. I'm planning on using this website as a starting point for local exploration.
Surround yourself with travel
When you can't go out into the world, you must bring the world to you! Invite your friends over for a foreign film night. Have an Indian-themed potluck dinner: naan, curries, and chai only! Watch some documentaries, BBC Africa or Human Planet. Subscribe to National Geographic. Learn a language. Host some Couchsurfers. Befriend international students who are studying at a university near you. Or maybe even go to your nearest bookstore and start researching your next adventure!
I firmly believe in making the most of wherever I am, and whatever I'm doing. I'm choosing to capitalize on my wanderlust and explore this new hometown. If you're in a similar season, welcome. Let's get comfortable—just for now.
Photo credit by Unsplash.