Korean Culture: 6 Things You Need to Know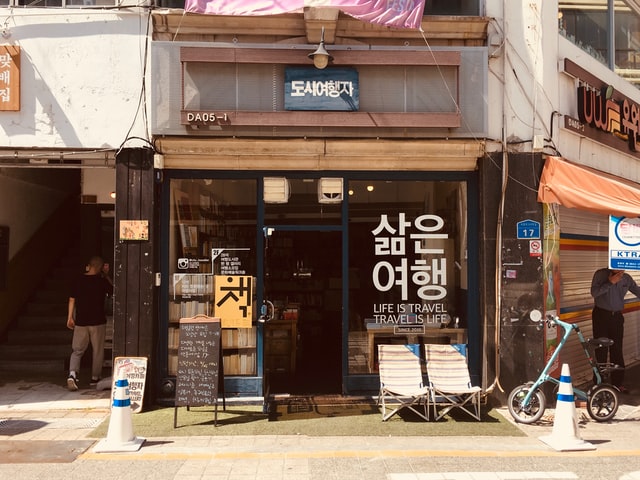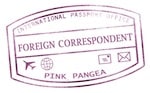 South Korea may not always be on a traveler's bucket list, but once you step inside this remarkable country, you'll be wondering why you didn't visit sooner!
As you plan your vacation, here are six things that are worth knowing about Korean culture.
Korean Culture: 6 Things You Need to Know
1. Mirror, Mirror on the Wall
Outer appearance is a high priority to Koreans. According to the International Society of Aesthetic Plastic Surgery, South Korea is the country with the world's highest per capita rate of cosmetic plastic surgery. Plastic surgery in Korea is so prevalent that it's become common for parents to offer plastic surgery to their daughters as a graduation gift. Thus, mirrors are abundant and you can even find them located near the entry way in some restaurants.
The interior mirror panels of elevators will give you a last-minute chance to smooth your hair. Subway rides can make for an interesting event, as Korean women meticulously examine themselves in compact mirrors or smart phones.
2. Shopping in Korea
For those in need of some retail therapy, Seoul is the shopping mecca in South Korea. Various neighborhoods offer a wide range of items to those in search of the perfect Korean memorabilia.
The neighborhood of Insadong has alleyways filled with antiques, tea shops and art galleries. If you visit on weekends be prepared for the crowds, as both Koreans and tourists cram the streets and stores.
For a truly unique shopping experience, Namdaemun Market provides the best shopping in Korea. Stalls and stores sell practically everything: clothing, jewelry, home furnishings, toys….the list is endless! Even though the market may feel overwhelming to a Namdaemun Newbie, soak up the atmosphere and don't be afraid to get lost!
3. Apartment Eyesore
In both cities and suburbs you will notice clusters of high-rise apartment complexes. These complexes were first built after the Korean War. With so many citizens, urban planners devised this housing plan to accommodate them.
Design-wise these Korean apartments are an eyesore in the sky. Most buildings rise to about 20 floors. They are usually an off-white color, with tan or grey added for a splash of color. (Donald Trump would have a field day with the exterior renovation of these buildings!)
However unsightly they are on the outside, during the past several decades these complexes have become quite popular, especially for families. They offer modern amenities along with convenience, as stores or schools are usually located nearby.
4. The Spirit of Soju
The national alcoholic beverage that accompanies any Korean barbecue is soju. While Korean soju is traditionally made from rice, manufacturers may substitute and use other starches like barley or potatoes in the process.
Soju is more than just a national spirit, though. It also can play a bonding role in forming business and social relationships. Also, Korean drinking etiquette consists of pouring drinks for others (particularly seniors at the table) before refilling your own cup. Remembering this polite gesture makes for an enjoyable dinner atmosphere for all.
5. Bathroom Basics
A Korean public bathroom may be a surprise to some visitors. Even though there are Western style toilets, in many public restrooms you will stumble upon the squat toilet. Upon squatting, make sure the tips of your shoes line up with the front of the porcelain. Also, it helps to have good balance when using one!
In older buildings you will find the toilet paper dispenser located just outside of the restroom entrance. Grab enough before entering a stall.
At the sink, the soap set-up might look a little peculiar. In many restrooms (vintage and modern) there are bars of blue soap in close proximity to the sinks, attached to the wall by a metal contraption. Since the soap cannot be removed from its contraption, you'll need to get a good lather from it.
6. Perplexing Politeness
Be prepared for a bewildering mix of both polite and pushy behavior among Koreans. When browsing in Shinsegae Department Store or E-Mart, numerous sales assistants are littered throughout the store. Whether they are announcing the sale specials or demonstrating a product, they are ready to help.
However, if you're boarding a subway or a bus watch out for the ajummas! Ajumma is the term used to describe older, Korean women. Ajummas are known for being pushy when trying to grab a seat on subways or buses. Don't be surprised when you feel a vigorous body behind yours making its way to snatch that nearby seat.
Korean Culture: 6 Things You Need to Know Related Reading
3 Reasons Why South Korea Stole My Heart
Have you traveled to South Korea? How was your trip? Email us at [email protected] for information about sharing your experience and advice with the Pink Pangea community. We can't wait to hear from you.
Photo credits for Korean Culture: 6 Things You Need to Know by Unsplash.