How to Study Abroad for Free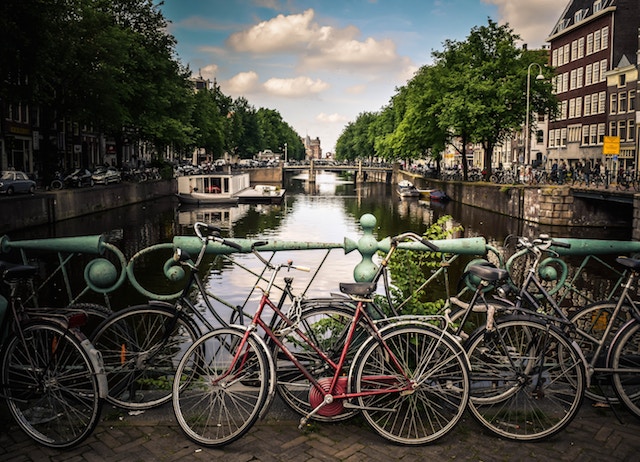 Everyday it seems that things are going up in price and your dollar isn't stretching as far as it used to. This is especially true when it comes to education and travel. Even more, put education and travel together and you have a recipe for financial disaster. It seems that to study abroad in college you either have to be financially blessed, hit the lottery, or, experience a monetary miracle.
Financial aid can only do so much and Sally Mae is really nobody's friend. So, how can you afford study abroad in our sort of economy?
The most succinct answer is simple: planning and having a loud mouth. I don't come from a financially well off clan; single mothers are typically richer in love and joy than in cold, hard cash (and I wouldn't have it any other way). But, somehow, I've really lucked out and am currently traveling and living in Buenos Aires for two months on someone else's dime.
Believe me, it wasn't easy, but it is totally possible. Here are 5 simple steps to follow in order to study abroad for free:
How to Study Abroad for Free
Step 1: Change your expectations.
You don't need to go where everyone else is going. Spoiler: Europe is expensive. Not only will your study abroad program be way more expensive than those in the Eastern and Southern Hemispheres, but also, once you arrive, your dollar will go significantly less far than it does in the States and in other countries.
For example, the program fee for this summer's London internship from George Mason University (the most popular program offered) rang in at a pretty $8,000, not including flights or any sort of food. On the other hand, the Buenos Aires internship program came in at $5,000, which included two meals per day.
Also, if you can, look into doing direct exchange. For some reason, schools don't advertise this option as much as they should, probably because it's the most cost effective option. It's great–especially if you want to go for a semester or more. Yes, flights are expensive anywhere, but once you've shifted the way you view the world, it magically opens up and you realize that perhaps you don't need that Facebook picture with the Eiffel Tower.
Step 2: Pay attention to exchange rates.
The Euro and the pound are worth significantly more than the dollar, whereas pesos, at least the Argentine variety, run at a 12 peso = 1 dollar rate. I'm not trying to make Europe the villain here (I'm sure it's lovely and wonderful), but, if you need to be cost effective, check out how far you can spread your bucks before you leave.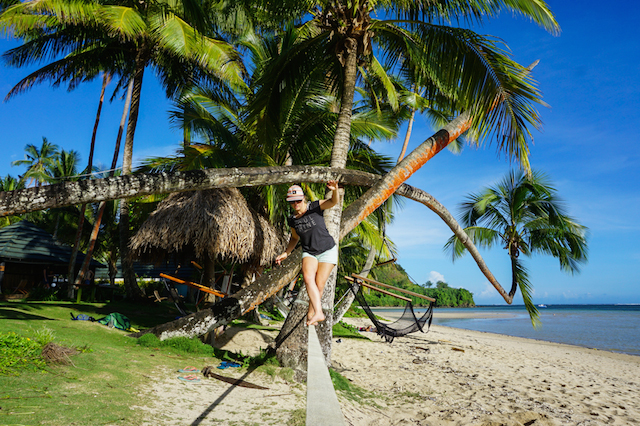 Step 3: Begin your scholarship search–get off of Facebook and on to Google.
Begin your scholarship search as soon as you decide you want to go. Look for hemisphere-specific, continent-specific, country-specific and city-specific study abroad scholarships and grants. Once you find something, apply to it. It's also a good idea to have a couple of essays pre-written, like a personal statement about why you want to go where you are going and what you want to learn. That way you can just copy, paste and move on with your life.
Step 4: Open your mouth.
Once you decide where to go, talk to everyone you know and tell them that you're going. Seriously, talk to your advisers, your friends, your friends' parents, your professors, your professor's parents… It's amazing how many student scholarships and grants are out there that you just don't know about and you won't find out about unless you start talking to other people.
Additionally, sharing where you are going also has the added benefit of getting other people to talk about their experiences studying abroad and what they did, where they went, and their advice on how you should do it, too!
Step 5: Find the scholarship money at your school.
I was super lucky and got all my scholarship money for studying abroad from my school. Do your research at the global education office, your college, and any other sort of group you are involved with such as fraternities, sororities, and clubs. Additionally, if your school has a student scholarship office, check that out too and consider doing an project during your time abroad!
For example, I received money from the Global Education office, the Honors College, and from the Office of Student Scholarship, which gave me special funds for my independent study. But, be warned, the success rate of scholarships and grants is pretty unstable. In my experience, I've found that for every 10 grants/scholarships I apply to, I'll typically receive one.
How to Study Abroad for Free
You can do the math: I received 3 different sorts of financial assistance for my program so I applied for (at least) 30 different available scholarships. But, don't let this ratio scare you. Someone has to get the money, right? I did and you can, too.
There you have it! My core 5 tips for studying abroad for as little cash as possible. Studying abroad is a privilege and something that not everyone gets to experience (unfortunately). I hope that this advice will be of help to all those who plan to travel, whether for education or not!
How to Study Abroad for Free
Related Reading
Have you studied abroad? Did you enjoy your experience? Email us at editor@pinkpangea.com for information about sharing your experience and advice with the Pink Pangea community. We can't wait to hear from you.
Top How to Study Abroad for Free photo credits by Unsplash.