A Mountain Biking Expedition in Nong Kiau, Laos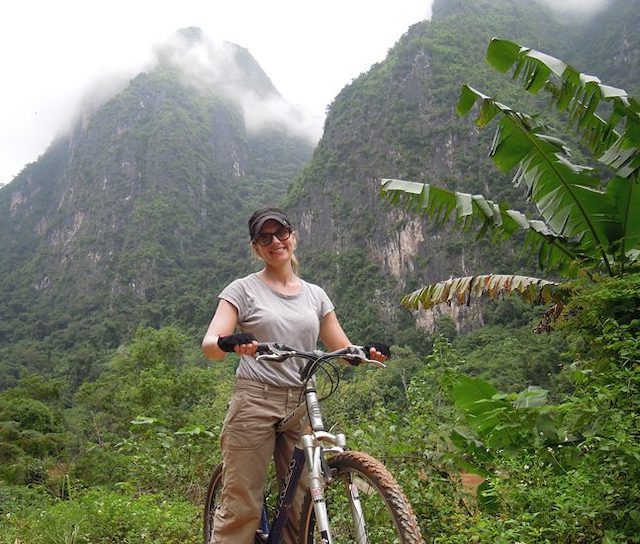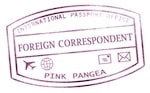 "It's only 200 kilometers from Luang Prabang. How long could it possibly take?"
These were my famous last words before jumping on a minivan from Luang Prabang to Nong Kiau, Laos for a multi-day mountain biking expedition. Oh, how I should have knocked on wood…
Six sweaty hours with no air-conditioning, moving at the pace of a snail, picking up school children and livestock, and all kinds of random stops later I finally arrived in Nong Kiau.
With feet firmly planted on solid ground, I wiped my sweaty brow, took a deep breath, looked up and realized that the horrendous minivan ride would be worth it. Jagged limestone cliffs encased the rushing, powerful Nam Ou River. Colorful flowers cloaked the surrounding hills, along with interspersed emerald colored rice terraces. Birds and butterflies outnumbered locals, and there was hardly another tourist in sight.
I settled into my home-base at the open-air Nong Kiau Riverside Eco-Lodge and then set off on several mountain biking expeditions deep within the surrounding countryside. Sometimes it rained. Sometimes it was so hot that I could hardly breathe. Sometimes I struggled to harness enough energy to get over a pass. But, none of that mattered. What mattered was the raw, undisturbed beauty of it all. No electricity, no internet, no telephone, actually no modern distractions–just brilliant scenery and tiny villages with kind, friendly locals.
It was the precise moment in my year-long RTW trip that I knew my expedition would be worth it. I pushed all of my doubts and fears aside in order to permit momentous, life-altering experiences to enter. If I could have stayed longer I would have, but the world possessed so many more surprises to show me. So, I moved on–but not without burning into memory my epic moments in Nong Kiau.
About the author:
In July of 2012, I departed on a year-long RTW trip. Since then I have been cycling, hiking, and motorbiking through Asia and Europe, all the while pursuing my passion for writing and photography. I'm taking a short break in the US this summer, but plan to be back out on the open road very soon. To follow my adventures, check out my blog at www.rollingpina.com.
Photo by Katherine Sazdanoff.