Sidesaddle or Straddle: Advice for Riding a Boda Boda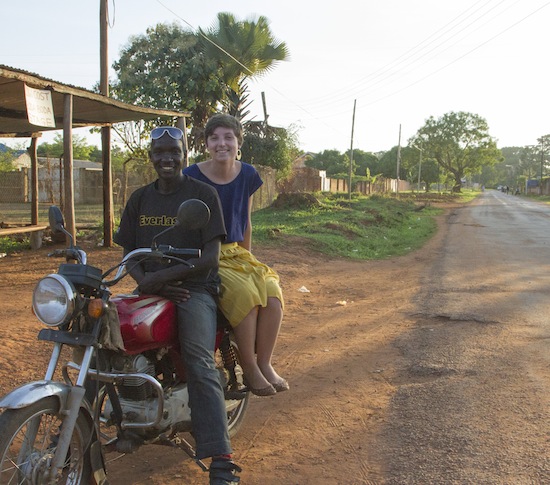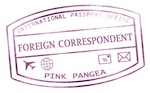 When in Uganda, boda-bodas are one of the most common forms of transportation. Originating from the "border-to-border" bicycles that would carry people between Uganda and Kenya, the boda culture has become a dominant part of every road. The individual drivers strive to make a living in much the same way that independent taxi drivers do in the U.S.
Catching a ride with a boda is generally a momentous occasion for first-time visitors lacking experience on motorcycles ( a feeling of fun encapsulated in this video). For  expats living and working in Uganda, owning and driving a boda has even become a point of pride. But it is also an experience that can leave a traveler susceptible to risks and cultural gaffes.
When you're about to hop on, it's best to keep in mind these tips:
Check for intoxication
Accidents involving bodas are already among the highest causes of injury and fatality on Ugandan roads. Don't increase your chances of becoming a statistic! Seek out a driver that seems the most clear-headed, and feel free to even lean in and casually check his breath.
Gauge the price and negotiate before getting on
If unfamiliar with the area, try to ask a local or individuals nearby to gauge the fair price for certain trips. If you seem clueless, the driver will double the price. Everyone seems to have a different negotiation method, but I prefer to start by stating the location and the price I believe is fair as if it were fact. Generally this method results in a more speedy negotiation but also can lead the driver to treat you with a greater level of respect, as you communicated some degree of familiarity.
Know where you are going
In line with knowing the price, knowing where you are going and how you would like to get there helps you stay safe and happy. Confirm your boda's knowledge of the destination. In those circumstances where you are not familiar, aim to be prepared by asking around for visual markers of the destination, and communicate confidently to the driver. Don't focus on accentuating any obliviousness you may have. Instead, focus on those aspects that highlight your awareness, even if you've never traveled there before.
Sidesaddle when possible
Do as the locals do. Though it may at first seem a bit odd, it's generally better to avoid straddling the bike directly behind a male driver. Think Victorian women on horses. You're keeping modesty and the condition of your skirt in mind, and avoiding some jokes that may have otherwise been shouted at you from passersby!
Boda riding is, of course, only one small sliver of the Ugandan experience in which you can make active and conscious decisions to be safe and culturally sensitive. Down to the details of every bus ride, outfit, and walk to the market, opportunities abound for women traveling in Uganda to navigate the nuances. This is my third visit to the country, and as I'm in the process of "settling in" over the past three months to live and work here, I'm still learning.