Regretting My Decision to Move to Uganda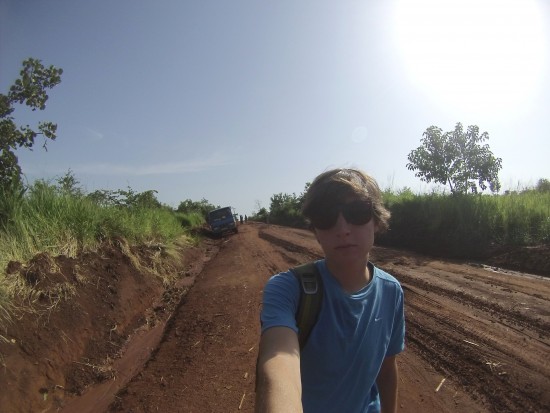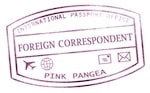 Exactly six months ago, I left my home and moved to Uganda. And exactly two weeks ago, I could not think of a more regrettable decision.
I was on the side of a dirt road that leads from the town of Gulu to the smaller, more rural Awach sub-county. I was only two hours into the fifth straight 12-hour day, ferrying materials for a construction project at our partner school, and everything had fallen apart. Or, at least it felt that way.
Here is how that day went:
7:00 a.m. – Wait at the petrol station.
7:18 a.m. – Call driver repeatedly.
7:32 a.m. – Argue for the fifth day in a row about how many liters of diesel it takes to ferry six trips of rocks.
7:45 a.m. – Call owner of rocks to warn him of our arrival.
8:07 a.m. – Call owner of rocks and driver, as both are now missing in action while I sit in the truck in the middle of the road.
8:20 a.m. – Argue with strange man about price paid for rocks, as he is preventing both the owner and driver from boarding the vehicle
8:28 a.m. – Realize I am being scammed because I am a woman, and a mzungu (a white foreigner), at that.
8:35 a.m. – Convince scammer that I will pay him directly (later) if he just lets us go.
8:36 a.m. – Finally get on our way again.
8:38 a.m. – Driver stops to argue with man who owes him money.
8:43 a.m. – I've lost my patience, and yell at driver to get moving.
8:51 a.m. – Realize the weight of my statement when I say "people like that man and situations like this are the reason this country will never develop."
8:57 a.m. – Arrive at different source of rocks of lesser quality. Fail to get full load. Argue endlessly to return to original quarry for full value.
9:24 a.m. – Arrive at road branch for original quarry. Get stuck in mud.
"Madam, it is impossible."
This was the moment I lost hope. This was the moment where all the challenges I had been compartmentalizing over the last few months converged. No longer could I contain all of the frustration and try to direct it towards a productive outlet.
My face immediately met my hands and I started crying.
Regretting My Decision to Move to Uganda.
The activities of the following two weeks (and my feelings about them) varied as much as they did test me. The period can appropriately be defined as a breaking point. I was spinning my wheels in the same way the truck did through the muddy ruts.
I wanted to go home, but I was absolutely terrified by the prospect of such a process. I wanted to love Uganda and the life I was living in it, but I did not.
The notion of regaining traction when so disconnected from both places is a bit hard to fathom. My own tendency, and to some degree fault, is to cram any discomfort into defined spaces so that it's easier to swallow. It's easier to talk about when chitchatting at the market or writing digital messages to friends at home. Easier to write down.
But the reality is that I chose every step that got me here, and the experience has impacted me in ways that I did not anticipate–and that are more nuanced and convoluted than I'd like to admit.
And that, beyond all else, I'm a human being who relies on the showing of love and unconditional support from those closest to me, no matter how independent I may try to be.
Photo for Regretting My Decision to Move to Uganda by Kate Murray.