Top Tips for Uganda Travel: Part 1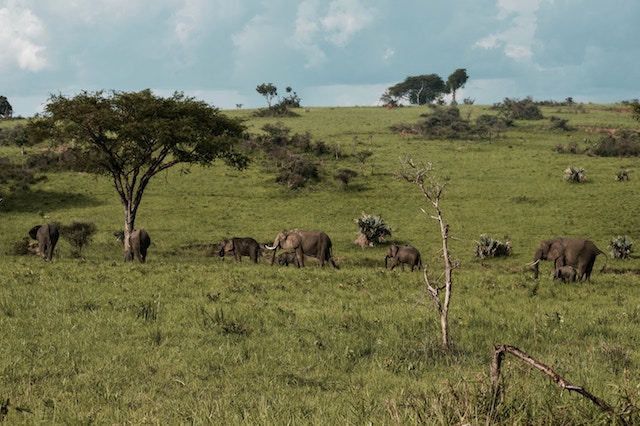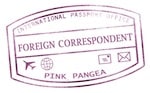 No matter how or where you are traveling, it is always best to go into every situation with a bit of background knowledge. Preparing yourself through research (whether online, in conversation with hotel employees or other locals, on a map, etc.) into the general area, neighborhood names, and/or geographical reference points can make all the difference in preventing you from having a potentially negative experience.
In my most recent post, I addressed the three things that shouldn't stop you from traveling to Uganda. Now that you've got a few fears out of the way, here are some top tips to guide your trip:
Packing
No matter the destination, my general rule for luggage is that I should be able to "run with it." In other words—light, compact, and usually on my back! This rule is particularly helpful in Uganda, when you will likely be moving about the country via a wide variety of transport methods. Some key items to pack include:
Headlamp: Though the frequency and length depends on your specific location, you're likely to face a power outage at some point during your trip to Uganda. Your headlamp will save the day and will also free your hands if you're staying somewhere with a pit latrine.
External or Solar Charger: Nothing extravagant is needed—a small one you keep loaded can usually serve you during a power outrage.
Keychain Bottle Opener: While a waiter usually has your back, these come in handy!
Cheap Flip Flops: For keeping your accommodation clean and your feet protected in showers that you might be sharing!
A Few Hearty Snacks: It's always good to be prepared.
Medicines and Sanitation: Specific medical recommendations follow below, but you may also want to bring along your preferred pads or tampons. While sanitary pads are widely available, they may not all meet your usual expectations. Tampons are hard to come by.
Flights & Travel
The cost of flights to Uganda can vary greatly. While I've heard of deals for 900 USD roundtrip, generally the cost for travelers from the United States hovers around 1500 USD. Prices tend to drop during the dry season (December/January) and rise slightly during the American summer (May-August). Purchase ahead of time; last minute prices are the highest.
The only airport for international arrivals is Entebbe. It's located slightly southwest of the capital Kampala on the shores of Lake Victoria. Depending on your schedule, you can choose to stay in Entebbe your first and last night for convenience, or you can arrange transport to elsewhere.
Uganda requires all foreign travelers to purchase a visa. The standard touring visa is single-entry, lasts for 90 days and costing 50 USD. While you can purchase this ahead by following the instructions on the embassy's website, it is generally easiest to buy it upon entry to Uganda. You will be directed accordingly through the airport—you will have to wait in the same line whether you purchased the visa ahead or not. However, if you did not purchase a valid visa ahead of your trip, your airline may require that you sign a waiver before boarding the plane. This is to protect them from covering the costs of your return trip if denied entry, which is unlikely. I have not personally heard of any individual being denied a visa.
You will need a multiple-entry visa if you plan to take side trips into neighboring countries and re-enter Uganda. These cost 100 USD and can only be purchased prior to entry by following the instructions available on the Ugandan embassy's website. Plan ahead, and research specific rules for entering Uganda's neighbors. An East Africa Tourist Visa covers Uganda, Kenya, and Rwanda.
Money & Budgeting
Generally speaking, a trip to Uganda can range from uber-backpacker cheap to luxurious-pricey. Regardless of how much you spend, you'll get the best exchange rate for clean, crisp and recent bills. For US Dollars, well-maintained 50s and 100s printed after 2008 are the best bet. ATMs are prevalent but usually have high fees, while credit card use is rare. Your total budget will all come down to how you choose to design your experience. Some estimations follow, based on a rate of 1 USD to 2500 UGX. Take these with a grain of salt and adapt for your own journey.
Food: For low-key, local food, you could estimate around 20,000 UGX ($8) per day. For higher-end, "going out" excursions, you could estimate around 60,000 UGX ($24) per day or higher, depending on your preferences and alcohol consumption.
Accommodation: These prices vary greatly depending on location. In general, though, standard rooms at local hotels with good (though potentially shared) facilities are 30,000–60,000 UGX ($12-24) per night. Luxury accommodation can range up to 250 USD per night and more, if you're looking for that experience. If you want to sleep in your own tent, many places will allow you to set up camp for approximately $5 per night.
Transport: Your transport costs will depend on your chosen method and route of travel. Matatus and buses will keep it on the low side, while private hires and guides will pull it high. For some specific costs and routes, see below.
Souvenirs: You could set aside $100-200 dollars for such items, though it all depends on your desires.
Excursions: This is where things can get pricey! Check the various provider websites for the costs of National Park entry and guide fees, whitewater rafting, or any other activity that strikes your fancy!
Medical
As with any trip, it's important to stay healthy and enjoy the adventure! Before you depart, be sure to visit your doctor to procure any necessary vaccinations. Pay special attention the following preparations:
Immunizations: Different countries will have different rules for travelers, but you can generally expect to get some form of immunization for Yellow Fever and Typhoid. A rabies immunization may be recommended; in my opinion, it is not worth the cost unless you will be constantly interacting with animals. If bitten, you will still have to seek out the best and most immediate healthcare regardless of whether you got the shot.
Prescriptions: A prophylaxis is frequently prescribed for malaria protection, and you can also get a "just-in-case" treatment for diarrhea. You can read the CDC's guide to malaria medications here. If planning to take Doxycycline or another general antibiotic while traveling, you may also want to pack your preferred method for treating yeast infections (they become more likely while taking antibiotics).
Insurance: Your plan that covers you at home will likely not cover you while abroad. You should check your plan details, but you also have the option of all sorts of travel insurance for medical reimbursement, as well as country evacuation, luggage loss, trip interruption, and more. I recommend Travel Guard for affordable rates of adjustable options that you can tailor to your desires.
WHO Card: Get it updated with all relevant information by your health provider, and carry it with your passport.
Transportation
Airport Shuttle: Most hotels in Entebbe provide this service, while only "higher-end" ones in Kampala do. If one is not provided, go with a labeled "Airport Taxi." The cost can be bargained on site, and may vary, but you could estimate $40-80 for a ride to Kampala.
Matatus: These small van-like vehicles are common throughout Uganda and particularly in Kampala. They are the cheapest form of transport, licensed to carry 14 passengers but often found with 16-18. They follow set "routes" (and are labeled by these routes) that often reach many places across the country. Usually, they cost between 2,000 UGX (75 cents, across town) to 10,000 UGX ($4, between towns). It is best to seek the advice of a local before jumping headfirst into matatu routes. You can ask for guidance at the park to find your correct route, but it is best to go in with some knowledge of your desired location, and you should stay vigilant. The sides of roads also become informal "taxi parks" of sorts, and the matatus will make pick ups anywhere along their route (it takes a little familiarity to get the hang of them).
Buses: These are the most affordable transportation for longer distances. There are 3-4 main bus parks in Kampala and usually 1-2 in major cities/towns. In villages, they generally pick up alongside the route roadside. Just as with matatus, it is best to have some knowledge of your intended route and to stay vigilant. Bus parks are a prime opportunity for petty theft—keep a hold of your bags and make sure to ask questions to locals unassociated with the bus vendors to ensure you are not being misled. The routes, however, are more clear and predictable than those of matatus. Some of the most useful routes are Kampala to Gulu (north), Kampala to Kabale (west), and Kampala to Busia (east). Buses arrive and depart throughout the day—as soon as they're full, you're on your way. A full route across the country can cost between 20,000–30,000 UGX ($8-12). If you'd like to skip the hectic bus park but wake up a little earlier, the PostBus is available for routes to and from a few towns, including Gulu and Kabale, for 25,000 UGX per ticket ($10). Their buses depart early (around 7 am) once per day (except Sundays and holidays) from the Kampala Main Post Office, in the center of Kampala, and are generally viewed as the most reliable bus service. For return trips, you can find the bus at the local post office.
Boda-boda: For travel around towns or on a daily basis, boda-bodas are the most common. Rates vary and can be bargained, but the general rule is 1,000 UGX (40 cents) per 1 km. You can learn more about them from my previous post. Usually, drivers are familiar enough that one or two clues will help get you to the right place at the right time—but it relies on your communication. Never fear asking for directions!
Private hire of a vehicle: These come at a higher cost than public transport, although the exact prices vary widely. In this case, it is best to seek out local contacts or previous travelers for their advice and contacts. Generally, the rate is per day plus fuel, and depends on the vehicle type.
Rentals: These rates are established in a similar method to that of private hires. However, it may require a deposit or maintenance fee, and is generally easier to approach with greater familiarity in-country.
Now that you know what to pack and how to get around, see my next post for tips covering food, languages, and sights.
Top photo by Unsplash.