Zipping Across The Costa Rican Jungle and Relaxing by the Beach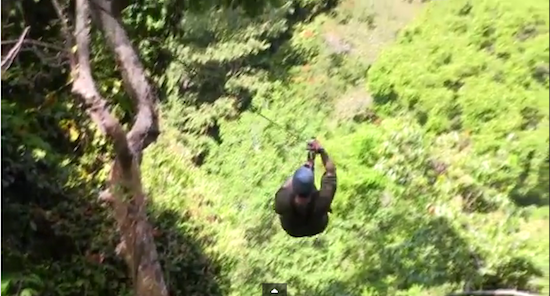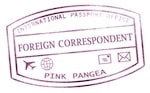 I had zip lined three times before I hiked up the gorgeous trail to the first platform of the fourteen offered by Jaco Canopy. Once in Montezuma, once in Arenal, and once in Monteverde.
The views from the Jaco Canopy platforms are hard to top. It was difficult to choose what to focus on. The emerald green offered by the surrounding jungle, the sapphire blue ocean, glowing below, or the metallic blue morpho butterflies that flittered around us. The guides were kind, playful, and professional. Ian was a gentle spirit who taught me about the toucans that we observed, the poisonous caterpillars, pot belly trees that swelled from storing extra water for the dry season, and about the sensitive skin that poison dart frogs have. Lamar was a goofy giant. It was nice know that no matter how I zoomed into the platform that he would be able to stop or catch me. Julio was a quiet smiling photographer that chronicled the adrenaline-filled experience.
I zipped facing forwards and upside down! Some of the zips were so long, you couldn't see where the next platform was, gliding mid-jungle for over a minute! In the end, I had a great time with Jaco Canopy, and would highly recommend them. I place them as my second favorite zip line experience out of four. First place goes to the zip lines in Monteverde. However, I'm not sure if that was because it was my first time zip lining, because it was in the cloud forest, because I was seven years younger, or because their breaking equipment was different than that of the other three.
To find out more about which tours to experience, where in Costa Rica to visit, and how to relocate to the Pura Vida, subscribe to our mailing list!