Hiking the Himalayas: Choosing a New Route as an Indian Woman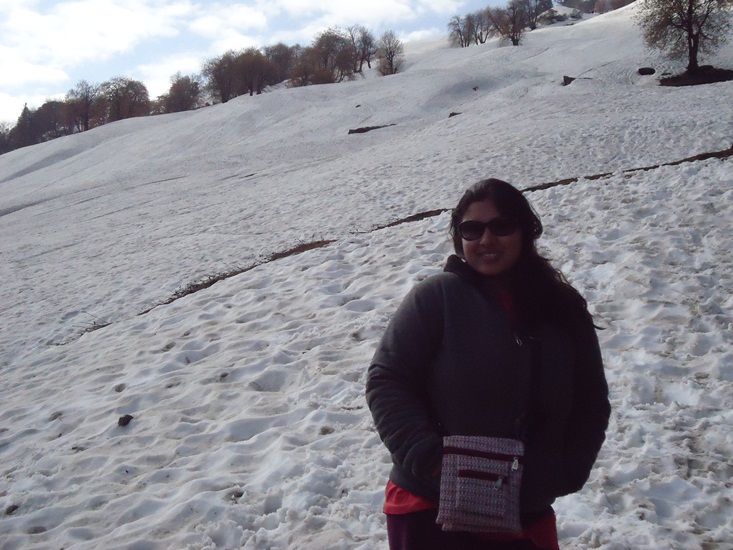 Sometimes one must first take a mental step, and only after that, can she make a physical move. I come from an average Indian household where traveling alone as a woman for the sheer purpose of experiencing nature or leisure was unheard off. So, it took me a long time before I even thought about taking that step.
On April 26, 2014, I set forth on a 10-day trekking expedition to Chanderkhani Pass (Himachal Pradesh) organized by Youth Hostel Association of India, by taking the overnight Volvo bus from Delhi to Manali.
I had never trekked earlier in my life. In fact, very few women in India engage in these types of activities, probably due to lack of awareness of such expeditions or because society has certain expectations about hobbies that are appropriate for Indian women. Thus, I embarked on this unknown journey with little preparation, based on what I had read on the internet.
The base camp (Seobagh) resembled a military setting with tents spanning across the ground. There were nearly 42 people on the entire trek and I was very motivated to see 12 other women among them. Some basics of mountaineering such as rock climbing and rappelling, and basic discipline training such as waking up at five to a whistle (something I was not looking to during my holiday) were taught at the base camp over three days
The trek began with moderately intense walk of nearly five hours on the first day and gradually increased every day. The maximum and the most strenuous walk took place on the day the pass had to be crossed. The walk started at 5 AM and continued until 5 PM with halts for only a few minutes along the way.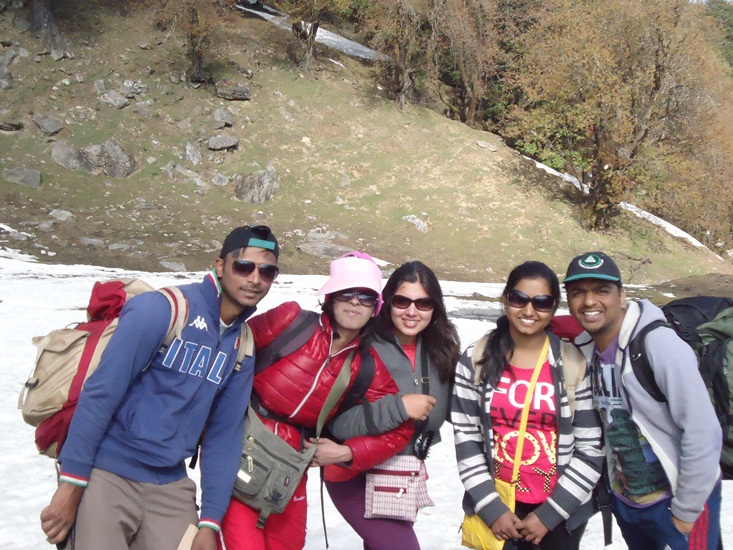 Yet the view that the pass offered made it all worth it. It was like walking on a white carpet of snow with no trace of any civilization. I was breathless from both seeing the beautiful nature and feeling exhausted from the continuous walking in the snow, which included a short span in hail when I could barely see my next step.
Another attraction of the trek route was our visit to the Malana village, which has been preserved from 2000 years again in the tradition of a village republic. It had beautiful wood carvings on its structures. However, due to the village's rule, outsiders were not allowed to touch anything in the village, even the walls or stones. (In fact, doing so could lead to a heavy fine or confinement within the village). Unfortunately, this prevented us from exploring it closely. Interestingly, there is a rumor that some of the people in this village have blood lines from Alexander the Great's army because the two people intermingled during the time he invaded India.
During my trekking experience, I realized it is important to pack the following items:
1. A backpack with good support

2. Many thick pairs of woolen socks
3. Sunscreen with SPF 50
I took some with SPF 20 and applied it only to my face and neck. As a result, I returned with sunburns on my arms and a bad tan on my face. The snow reflects the sun and UV rays are much stronger at higher altitudes.
4. A good pair of sunglasses
5. A sipper water bottle
I learned this hard way. I had to carry a bottle in one hand, as I felt thirsty frequently. Not only was it uncomfortable but also I needed a hand to be free to lean on the mountainside during narrow paths.
6. Butter paper
It's not fun to wash plates repeatedly in the cold water and because Indian food is slightly oily, it sticks to the plates. Disposable plates are an option, but not only do they become heavy when carried in quantity but also disposing them in the higher altitudes is an issue, and protecting the environment is important to me.
7. Basic toiletries
Take wipes, thick creams, and essential medicines. Also, a relatively good, light quality flashlight is essential as there is no electricity in the camps or otherwise.
Also, another fundamental aspect while trekking involves relying on the local guide, in case there are any dangerous cracks or crevices covered with snow. I slipped so many times initially that it almost made me feel like a fool to even attempt this but the guides really helped during the super narrow mountain paths and while crossing over a gushing stream of cold water and while climbing with the ropes.
I returned back home to Delhi with new confidence that I could successfully break, in my own little way, the taboo of women traveling alone, just for themselves. I was also proud that I had completed the trekking expedition, something I could never have seen myself doing beforehand–maybe because I am overweight, maybe because I had never done anything adventurous in my life, or maybe because I had previously been too scared to take that first step.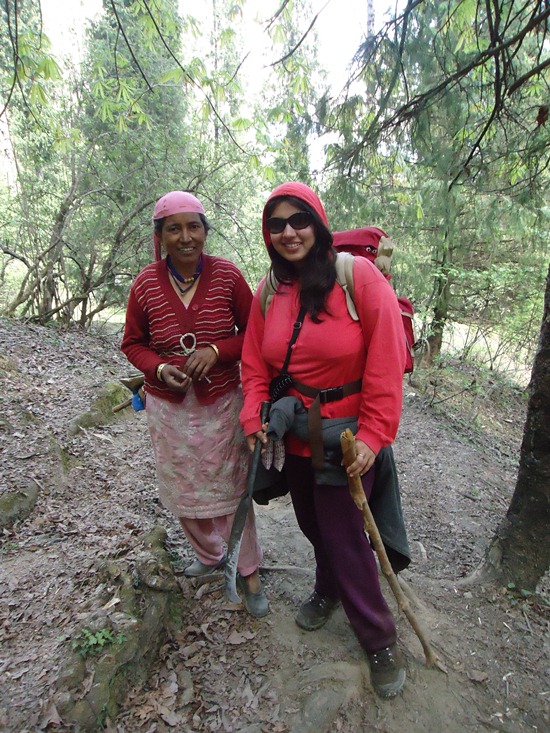 Photos by Tuhina Chatterjee.