Summer Shopping in Spain: 4 Must-Haves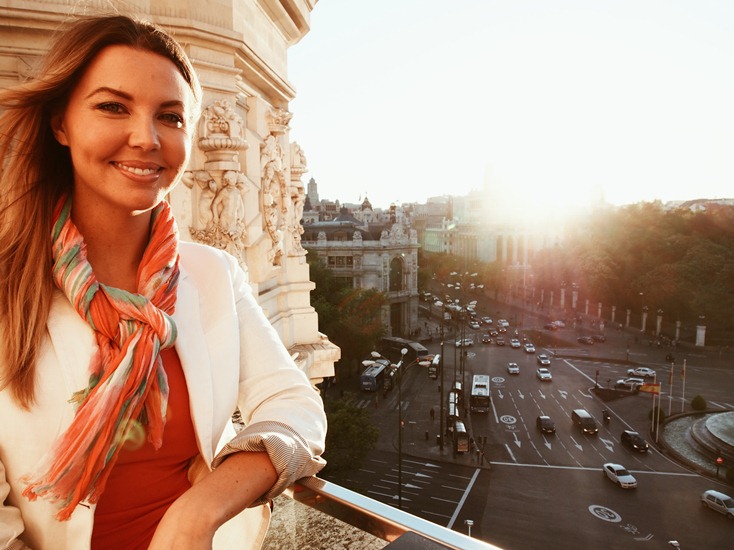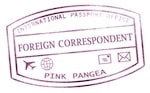 I've just finished packing my bag for a weekend trip to Valencia. I'm very excited to visit a new, southern, coastal city in Spain! The spring has brought many things with it–sunshine, holidays, festivals, and also fashion, of course!
My bag is filled with great items I'm anxious to wear. As always, it was difficult to choose within my meek little closet, but while shopping in Spain I have managed to pick up some different trends and to buy myself several tasteful ensembles.
When I first arrived in Spain in the winter, the wardrobes of both the Spanish men and women amazed me. Every day, I gazed upon the native people, looking them up and down as I walked through the city. It's possible they were a bit disturbed if they caught me staring at them, but I couldn't help it! Their clothes were so classy! In my opinion, the Spanish are positively fashion sensed and certainly have it together when it comes to shopping. It was refreshing to see people strolling down the streets, dining in restaurants, etc. who took pride in how they were dressed. In addition, they were always so appropriately clothed for the weather. Practical style is definitely a plus.
Now that spring is here and with summer fast approaching, I feel it's time to advise you about the style staples you will notice if you travel here in the not so distant future. Perhaps my advice will paint a picture of some things you might bring with you on your travels or pick up while shopping in Spain. If you are unable to travel to Spain, then don't worry. At least, this article will give you several clues as to what you can do at home to dress in sync. I hope you enjoy!
Summer Shopping in Spain: Four Must-Haves
Color
One thing I've recently learned from my flatmate, Bea, a madrilena (Madrid native), is that you can never have too much color in your apparel for spring and summer. While someone (ahem…a man) once told me that Spanish women never wear more than three colors at a time, I prefer to believe it's perfectly okay to mix and match as many colors as you like for an occasion. The Spanish women love to play with color in the summer. And why not? It's fun, it's appropriate and it's easy!
For example, my pictured outfit above has many colors, turquoise, linen shorts, a semi-hot pink tank and a crotched, yellow cardigan. Add a white, linen jacket and you are set for day and night. There is only one rule–the colors must be bright. It's okay to wear black sometimes, even in the summer, but when you are in Spain make sure to add some flair with a colorful scarf or jewelry. The happy people of this country love life and it shows in their colored clothing choices.
Shoes
Shoes, shoes and more shoes! An interesting fact I learned right away in Spain is that there are many shoe stores. Everywhere! Literally, shoe stores are on every block, around numerous corners and are a constant on many side streets. I was surprised at the fact that these businesses are able to turn a profit despite the heavy competition surrounding them, not to mention the Spanish economic crisis. However, you hardly ever meet a man or woman who isn't wearing a decent pair of shoes. Actually, Spain's leather is some of the best in the world and is sold at reasonable prices.
Enough of my rant on shoe stores. Here is what you must know.
Generally speaking, I believe the shoe choices in Spain are similar to those in the U.S. During the winter months, I saw many sneakers and Oxfords on the feet of women and girls alike. This spring, I continue to see women wearing Oxfords, but with the season changing, summer heels are about to emerge. Spanish women like heels, as most women do, and they are crazy about them! Stilettos, wedges, low to medium heels–all are acceptable. However, some of the heel styles I've seen in the shops are outrageously repulsive and I'm not convinced anyone would dare wear these shoes in public. Still, I shouldn't judge…to each her own.
And it's no surprise that sandals are majorly popular in Spain during the spring and summer too. Any style, any kind. Popular brands for sneakers are Nike (running only, please), Vans and Converse–which brings me to my next fashion staple.
Summer Shopping in Spain: Four Must-Haves.
Super Skinny Jeans and Trousers
Converse and skinny jeans go together like peanut butter and jelly. Yes, the "euro pant" a.k.a. skinny jean is still ablaze. In fact, I believe they've shrunk even more! Don't get me wrong, I love a good skinny jean, but some of these styles are becoming more and more difficult to wear (or a least they appear to be). Ouch! However, if you don't want to look like a tourist, then leave your boot-cut jeans at home and opt for the skinny leg.
They can be flattering if you find the right ones to fit you. Make sure they aren't too long or they may need some tailoring. Another option is rolling up the pant legs once or twice to suit your length preference. I know these types of pants are popular in the States, but once I moved to Spain, I quickly realized what I thought was "skinny" from where I come from is basically the equivalent of straight-legged, relaxed fit jeans to the Spanish people.
Scarves
This article of clothing was the first staple I noticed in Spain, but I'm going to end with this topic because I think it is most important in tying an ensemble together. Okay sure, many U.S. women wear scarves…I know. However, in Spain, everyone wears scarves–men, women and children. This takes wearing a scarf to a whole new level!
In the colder months, a scarf is the "star staple" of Spanish attire. If you don't have one on, you simply look, well, foreign! I was relieved, though, as I had brought scarves a plenty from the U.S. and bought several more in Spain to boot. Currently, the scarf staple has not changed with the weather–only the material that makes up the scarf. It is essential to always try and pull together an outfit with your accessories, and a scarf is a great way to start!
My time in Spain has infused my fashion brain. I am now blending modern and vintage American trends with Spanish flair! I'm experimenting with diverse styles and trends to discover what I like best. If you want to dress like a Spaniard at home or abroad, please remember these few and simple staples to stay style savvy.
Photo by Susan Gray.