Escaping My Imprisoned Life to Teach in Southeast Asia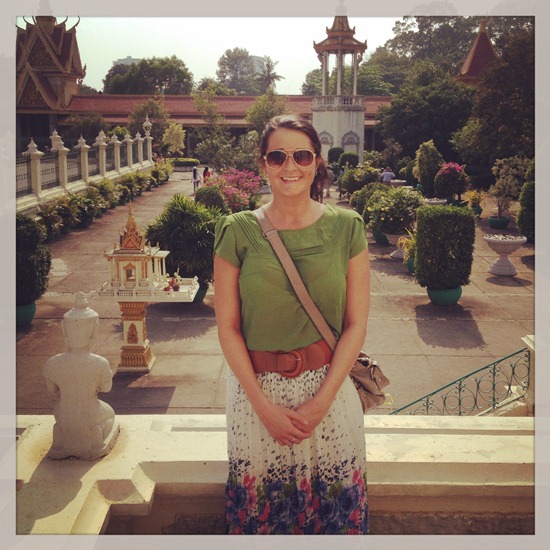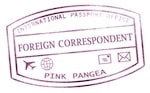 Having grown up in a small town in rural Northeastern Pennsylvania, my knowledge of geography, foreign affairs and other cultures was quite limited. In an attempt to seek out new adventures and opportunities and look for post-graduate employment, I picked myself up and moved to New York City with money earned from standing behind a bar for five years while simultaneously earning a college degree.
Considering I entered the workforce during the heart of the recession, gainful employment seemed reserved only for those with "connections," i.e. successful, powerful parents. Considering I'm a far cry from savant status and fall closer to the average American girl category, bore from two middle-class parents equaling a high-school diploma, I was going to have to do this the hard way. I, like many others before me, moved to Manhattan with big dreams and a full heart. This unattainable vision of my future would soon be crushed by the miserable, money-obsessed drones clad in black, bustling through the concrete jungle.
After many months of unanswered applications and surviving off part-time grunt work, all the while doubting my self-worth and education, I finally was offered my first position in corporate marketing. I immediately accepted and began my new career with naïve exuberance. It took me slightly over six-months for the fire in my eyes to fizzle when I succumbed to the sad realization that there was zero possibility for advancement in this role. I was working in a soul-sucking, mind-numbing and discouraging environment where I had the pleasure of being overworked, underpaid and starving for something more satisfying.
I longed to travel and see the world outside of my ignorant bubble. Factoring in my finances, my only means of vicarious travel was by embracing the engaging, multilingual and culturally diverse foreigners I met during my weekly soccer matches. I was living an uninspired existence and felt as empty as the blank pages of the passport I didn't even own until recently. Considering the astronomic cost of living in the U.S., I could barely afford a weekend trip to New Jersey, let alone New Zealand. Several years of stunted intellectual growth later, I analyzed my unchanging situation, and I decided it was time to take a risk. I applied for my first passport and a teaching program in Southeast Asia, packed my life into two suitcases and flew from Philadelphia to Phnom Penh.
It wasn't until I touched down in Taiwan during a layover that I begin internally panicking and contemplating what I had just done. Horror however, didn't register until I reached my final destination in Cambodia, only to discover that my luggage hadn't accompanied me. It had decided it rather stay behind in L.A., leaving me stranded in a third-world country for my first time as an international traveler with only the clothes on my back. I barely had time to overreact before being carted off in a death defying tuk-tuk ride with strangers down dirt paths overrun by feral dogs and naked children. I safely arrived at my home amongst a shantytown and settled in 8,571 miles from friends, family and my beloved dog, Bentley.
After deflecting numerous attempts from one of the locals to take me on an introductory cheery ride to the Cambodian killing fields, I went shopping for toiletries and suitable clothing since the ETA of my own carefully packed luggage was unknown. A similarly overwhelmed passenger on my tuk-tuk offered to come with me on this mission. A plethora of whole coconuts and ice-cold Anchor beers later, my tuk-tuk mate Tova quickly became one of my closest companions throughout this journey. I returned with a lovely long floral skirt and green blouse to be respectful of the dress code while we visited the temples early the following morning.
My first evening abroad, I had the opportunity to meet all the new people in the language program and listen to their stories, which were quite reflective of my very own. While a few of the twenty-two participants faded or found their own way elsewhere, I feel quite fortunate to have shared four-weeks wanderlusting and exploring our new surroundings in eclectic company… when not diligently studying for our certification, of course.
I had the privilege to venture around the royal palace the following morning and thought I was awestruck by the detailed infrastructure of this new world, until I saw the astounding wonder of Angkor Wat one week later. Siem Reap was followed by the peaceful serenity of Sihanoukville beaches, which was before the debauchery of the island-hopping boat cruise where I was able to demonstrate my finest back flips into the rippling waters of the Gulf of Thailand. Once completing my training in Pattaya, I watched the sunset from a dock in Koh-Larn before braving the big city scene once again and heading to Bangkok.
I survived my first Songkran water festival, a military coup d'etat and its consequential curfew, found a respectable teaching job at a language school. I moved into my very own place in a modernized high-rise luxury building with a stunning view of Bangkok's city lights, completed with a refreshing infinity pool perfect for evening lap swims. I've taken up Muay Thai and even found two soccer, pardon me, football leagues, so that I may still practice my passion.
There are so many little frustrations while living in a foreign country due to the language barrier and cultural differences. I have learned to roll with the punches, to laugh at myself, and sometimes even to talk to myself when I'm at a linguistic dead-end. Most importantly, I learned that patience and tolerance are virtues worth practicing. This experience has solidified my fierce independence and given me back the confidence and curiosity that was stripped from me during my former metaphoric imprisonment. Four months into this trek I have realized that this life isn't going to be easy, but without a doubt, worth it. My only regret so far on this journey is that I hadn't started it sooner.