A Journey to Namibia: In Conversation with Carrie Macomber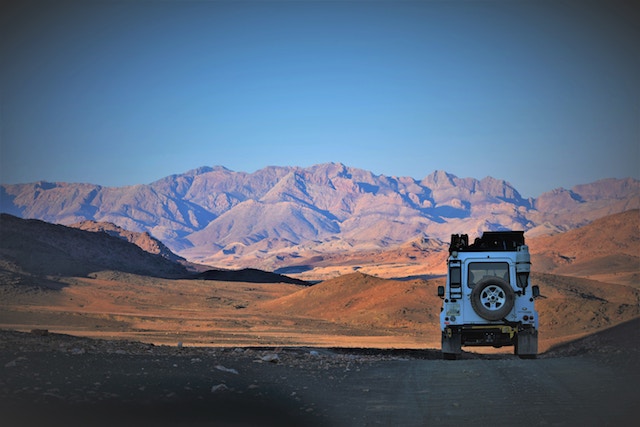 This month, we're interviewing women from all over the world and asking them about their experiences traveling to Namibia. We had the privilege of speaking with Carrie Macomber about her experience traveling through Namibia. Here's a glimpse into our conversation.
Tell us about yourself! What do you do when you're not traveling the world? Where do you live? What made you decide to go to Namibia?
My husband and I are nomadic travel bloggers, writing about miles and points at Travel Is Free and Freakin Flyers. Using frequent flyer miles and hotel points to help us, we are always traveling, living in hotels around the world.
My decision to visit Namibia came about when my husband and I were talking with a few other travel bloggers about doing a group trip together. The challenge was finding a destination that none of us had been before. Namibia fit that bill and intrigued us all.
How long did you go for? How did you spend your time?
Our road trip across Namibia took 6 days. Despite such a short time, we tried to fit in as many sites as possible.
On the first day, we visited the expansive and desolate Fish River Canyon. By midday on the second day we made it to the Namib-Naukluft National Park where we hiked along the dune ridges, looking down over the salt and clay pans below.
Over the next few days we saw thousands of fur seals lounging on the shore of Cape Cross, the ancient rock carvings of Twyfelfontein, and the eerie and ever-changing desert landscape of the Skeleton Coast.
We spent our final days doing a self-drive safari in Etosha National Park, watching as animals of all kinds visited the watering holes. We even saw a lioness chase down a baby giraffe as two male lions watched from across the water.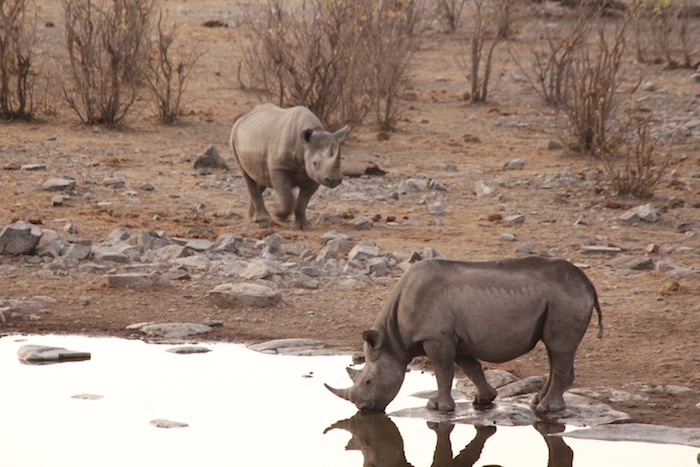 What were your most memorable experiences? What were the biggest disappointments?
The most memorable experience of the trip was hiking along the dunes of the Namib-Naukluft National Park. A hike across this kind of terrain is like none other. The sand constantly slipping beneath your feet makes the ascent quite strenuous, but on the contrary, the descent is like gliding down a ski slope.
The only site I wouldn't necessarily recommend was the German town of Swakopmund. It's a quaint little town with cute architecture but probably not worth a stop in a country with so many other amazing things to see.
A Journey to Namibia: In Conversation with Carrie Macomber.
What do you wish you knew before you went?
While our little Toyota Corolla rental served us well, we did have two flat tires throughout the trip. Thankfully, there are plenty of places to get a tire patched along the way, but next time I might make sure my vehicle had two spare tires.
Any favorite restaurants/hotels/hostels/sites you'd like to recommend? Tell us what made them great!
Two lodges that stick out in my mind were the Cape Cross Lodge and the Halali Lodge in Etosha.
The Cape Cross Lodge was such a peaceful spot right by the water. And the staff was so friendly. One particular staff member taught us about Namibian foods, and even arranged to have the chef prepare some "fetcook" for our breakfast in the morning.
The Halali Lodge stands out because one edge of the lodge has a viewing area that overlooks an active watering hole. We were lucky enough to watch two rhinos fight as the sun set around us. It was a surreal experience.
Is there anything that women specifically should know before they travel to Namibia?
One tip I have for anyone who travels to Namibia, male or female, is simply to brush up on your tire-changing skills before you go!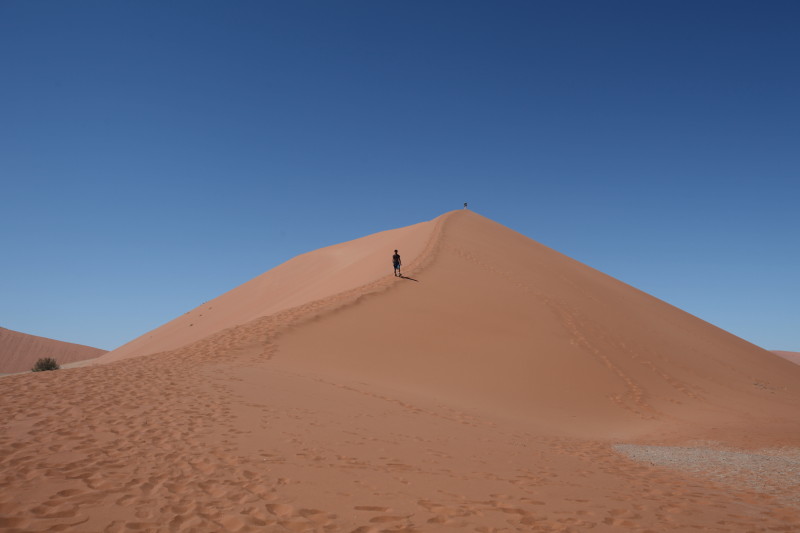 Photo credit for A Journey to Namibia: In Conversation with Carrie Macomber by Unsplash.