6 Incredibly Helpful Things to Consider Before House Sitting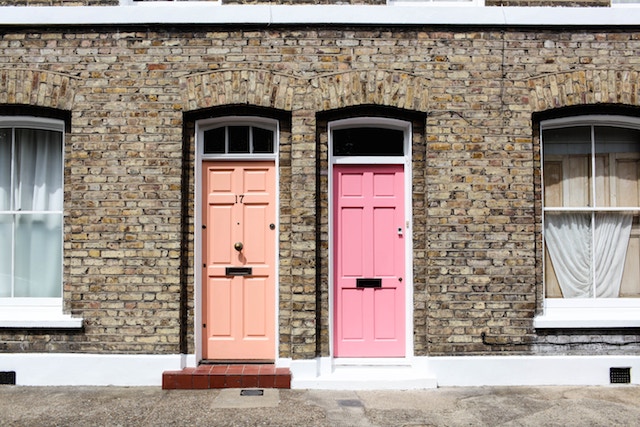 The word is getting out—house sitting is a great way to see the world and to keep your budget down. I've done a few interviews talking about house sitting and I always suggest you have a backup plan. You don't seem to see anything but positive comments on the subject, so I wanted to address some important pitfalls you might encounter.
For those unfamiliar with house sitting, it's basically living in someone's home and usually looking after their pets while they are away. It's usually done for free unless there is some agreement upon getting paid for doing extra work around the house or if there are a lot of animals that need more than a few hours of care during the day. The best part is that you get to live somewhere stable for a while (rent free) and see the area at your leisure.
It's how I was able to live abroad for three years and maintain a budget. There are web sites you can join to become a house sitter. I've done sits in Costa Rica, Panama, New Zealand, Australia and the United States. The best ones that stand out were in Costa Rica for 6 months near Turrialba on a great piece of land with no pets overlooking an active volcano.
Another was in Australia near Mackay on Blacks Beach for a month. I got to take the dogs for walks and play on the beach every single day, and the house was big and had absolutely everything I needed (even a pool!). Another was in New Zealand in wine country on a vineyard in a very expensive house owned by a doctor.
Here is some advice that you should consider before accepting the assignment. Remember that if you read the ad and something doesn't feel right, it's probably best to listen to your gut.
6 Incredibly Helpful Things to Consider Before House Sitting
1. Find out all about the the location
Google map the location to see where it is. Although you won't have the exact address unless you contact the owner, they often give the name of the town. You might not have a car so I always check how close a grocery store is. If it's not within walking distance, I see how far the bus stop is from the house. Often, this decides for me before ever looking into anything else.
2. Get photos of your room, the bathroom and the kitchen
You should always see where you are going to be spending your time and what condition its in. If you do contact the owner, don't be afraid to ask them. I did a sit in the U.S. once and found the apartment to be very dirty and the complex crawling with drunks and drug users. The photos were pretty vague on the listing. The sit got worse after finding out that the two dogs used a large sand pit out back to do their business. It took up almost a quarter of the patio, and it wasn't a big courtyard. It was in the dead of summer in Arizona and the stench was horrible.
3. Determine the specifics
Once you've made contact and both parties seem interested, find out exactly what is needed and how many animals (if any) you'll be taking care of. Ask if there are certain time schedules you need to abide by and how long you can be away from the house at any one time.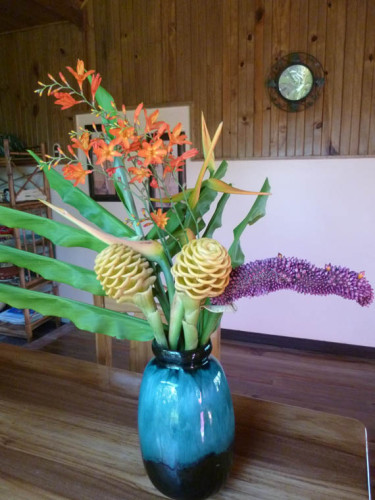 4. Speak to each other through Skype or phone
I believe that a video conference is actually the best way to get a feel for someone. I had a strange feeling about one sit I took while Skyping, but I went through with it anyway with a bad outcome. This could even be a good opportunity for them to walk around with their laptop or tablet and show you their home.
5. Don't take on a sit if there's someone else in the house
Let's face it, personalities clash sometimes and you don't want it to happen if you'll be stuck there for a long time. I had a sit once where the son (who was older than me) lived at home and he was going to be there even though the mother was going away. This was supposed to last for a month, but he became combative when I told him I wasn't there to do his dishes and clean up after him. He then he made my life a living hell. The owner was able to find someone else even though I was willing to put up with it if they hadn't. I hated to back out of a job but after finding out he was going through my personal belongings and possibly using devices to spy on me, that was all I could take.
The reason for having a backup plan comes from a nightmare sit I arrived for and ended up not doing it because of a mentally disturbed owner who was convinced I didn't like dogs. I was left stranded in a country I had never been to and in an uncomfortable situation within the home for a couple of days. The sit was to last about 6 weeks, and I didn't have a backup plan. Luckily, I was able to find a help exchange situation which lasted almost three months.
6. Be sure that both parties have emergency contact numbers.
Tell at least one person, if not two, where you are house sitting with the address, name and phone number of the owner. Also, be sure the owner of the house has your friends' or family's contact information should anything happen to you.
I'd like to promise you that every house sit you do will work out just fine, but the more you take on, chances are something will go wrong. It's not the end of the world and you will get through it; just keep your safety and standards in mind before jumping into anything. With every house sit, you learn a little more and it's a great way to travel and get free accommodation. Good luck out there!
Have you spent time housestitting? Did you enjoy your experience? Email us at [email protected] for information about sharing your experience and advice with the Pink Pangea community. We can't wait to hear from you.
6 Things to Consider Before House Sitting photo credits: Steph D.