Traveling Off-the-Beaten Path in Dali, China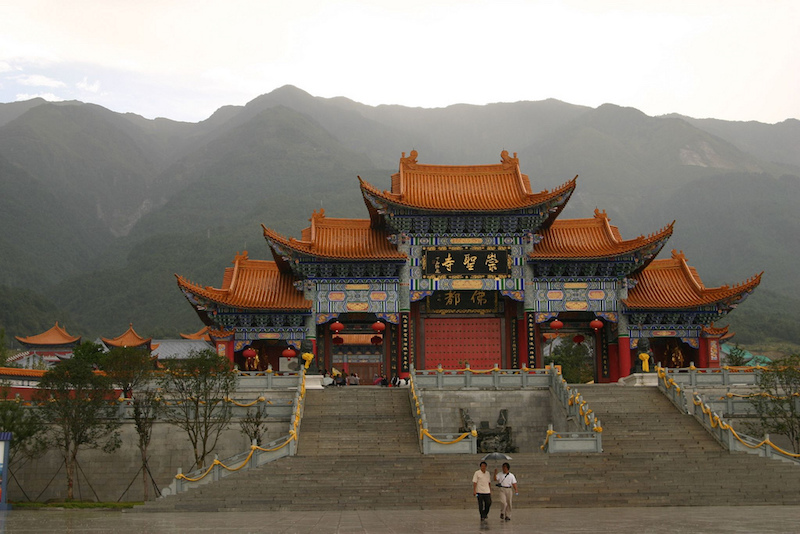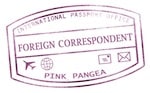 When my husband and I decided to move to the far north corner of Han populated China, I had hoped to have an opportunity and enough time to travel on the Tea Horse and Silk roads. I had traveled the western roads in Xinjiang Province and Tibet and I have seen many mosques, temples, and a few churches but never had I seen a Catholic church in traditional Chinese architectural form.
It was surprising to see it in Dali because the Yunnan prefecture is regarded as a paradise for Buddhism and I read about many Buddhist sites in the area, which include pagodas, grottoes, temples and Buddhist mountains. But I was unaware of this cathedral.
This southwestern part of the Chinese map has around 55 ethnic minority groups–all with their own distinctive customs, religion, costumes and language.
August is Yunnan's peak travel season and we were looking to avoid the crowds. But in Dali there was no way around Renmin Street so we smiled, sat and stood with the masses posing for photos, together with foreigners and as foreigners.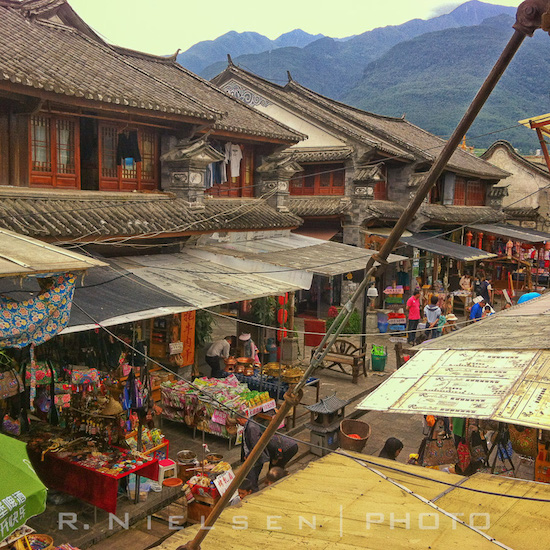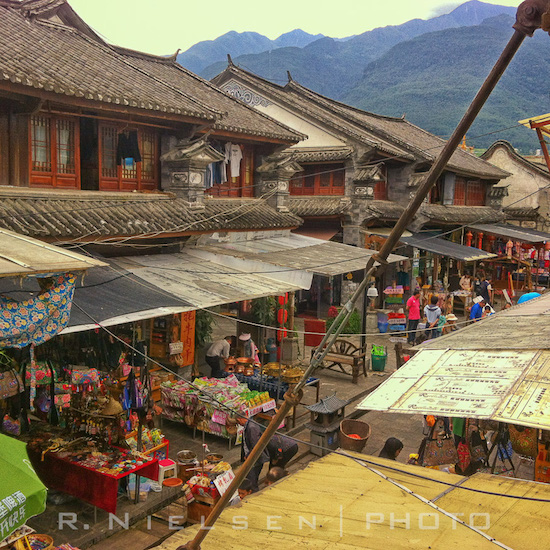 Dali was a bit on the modern side and not the largest Bai village we would visit, but it was the first and we found it to be charming. Busy but charming. This southwestern part of the Chinese map has around 55 ethnic minority groups–all with their own distinctive customs, religion, costumes and language. The greatest number of the non-Han groups can be found in Yunnan Province. In Dali, there are some 20 ethnic groups with Bai making up 65 percent of the population.
Walking down the Renmin Road in Dali Old Town, we took a right onto Xinmin Road. Eventually there were fewer people and soon we experienced serenity and envisioned the most unusual Catholic church.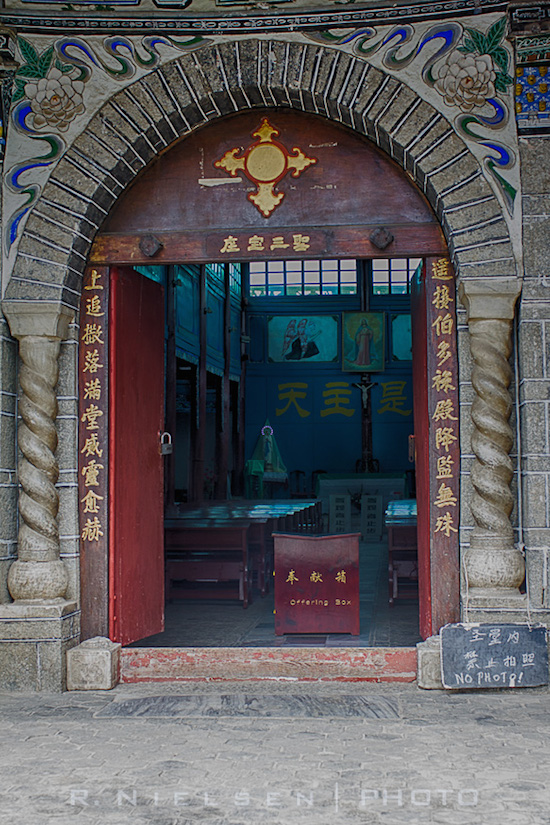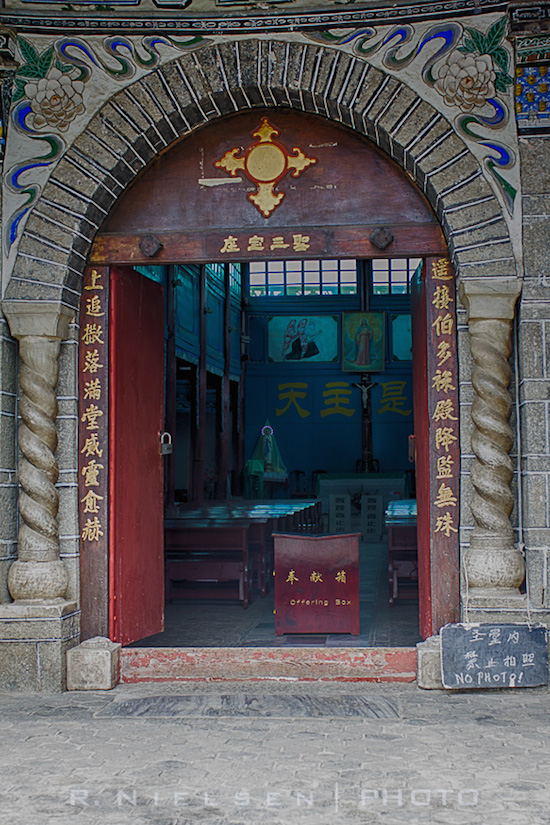 "This is a Catholic church?" Yes, built in 1938 by the French in a traditional Chinese architectural form. "Without columns, buttresses, arches or rose cut windows?" Yes, the Cathedral of the Sacred Heart is located east of Dali not far from the town's flea market. It's nobly erected with three sections of double-tiered eaves.
During the Cultural Revolution in China, severe destruction was caused to the church, so it was closed. In 1984 the church was renovated by the Religious Department and was listed under the History Protection since 1985.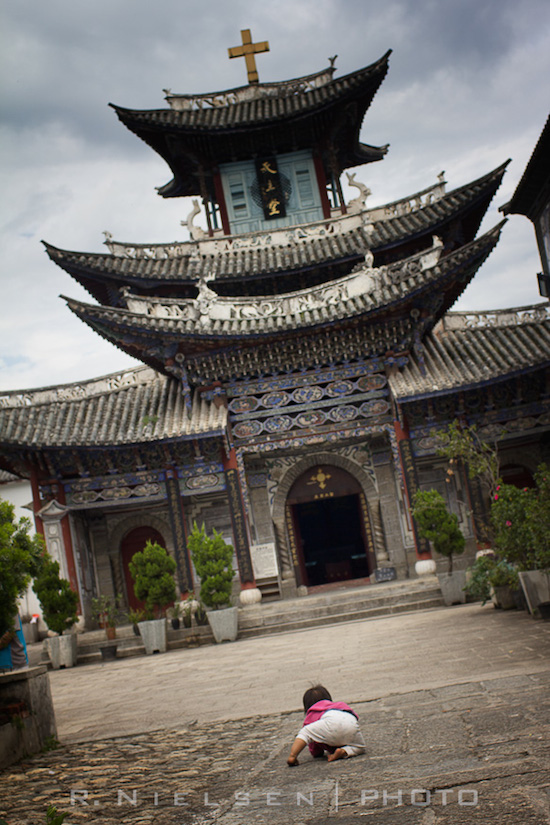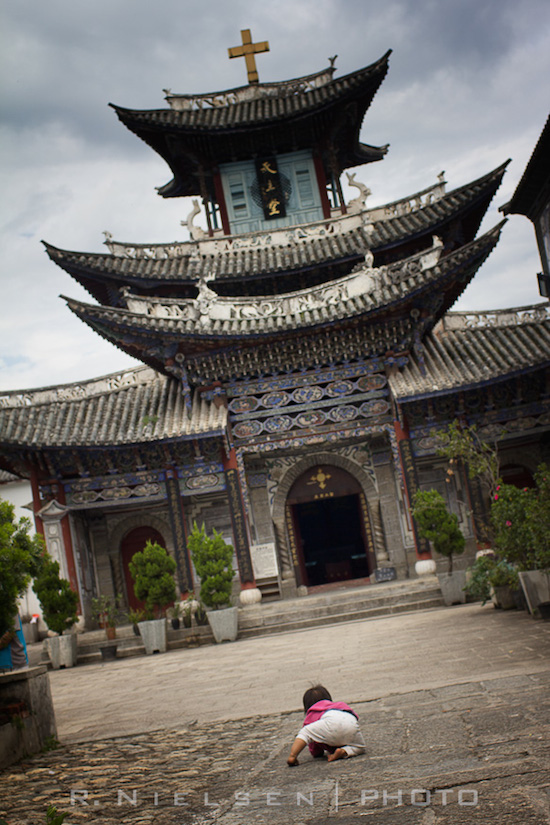 Chiara and I had gathered a few travel tips about Yunnan and we knew a typical Chinese Disneyland tour wasn't what we were looking for. A back road tour was more of our design. At the top of our agenda was a desire to eat ethnic foods and visit countryside villages, people, markets and homes. What we wanted to avoid was a tour program, which was entirely submersed in a sea of Han Chinese, imposing their rendition of Bai, Yi or Dai cultures. This would have been too familiar.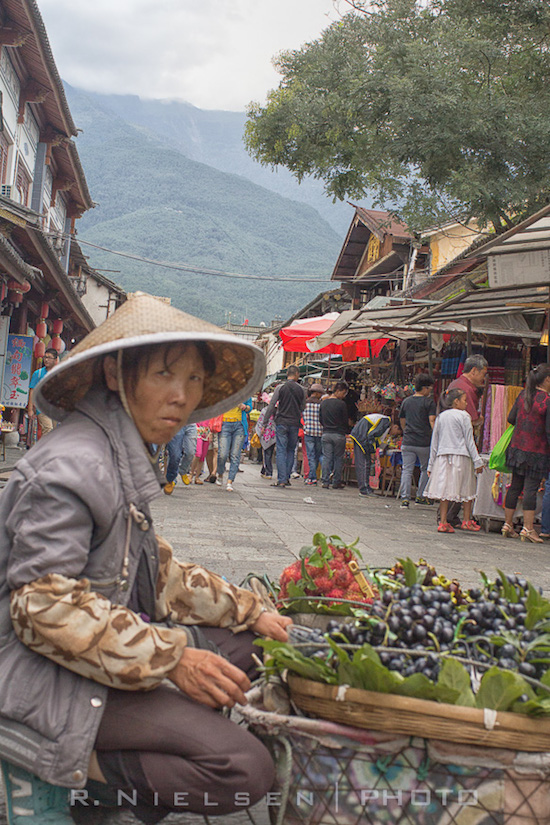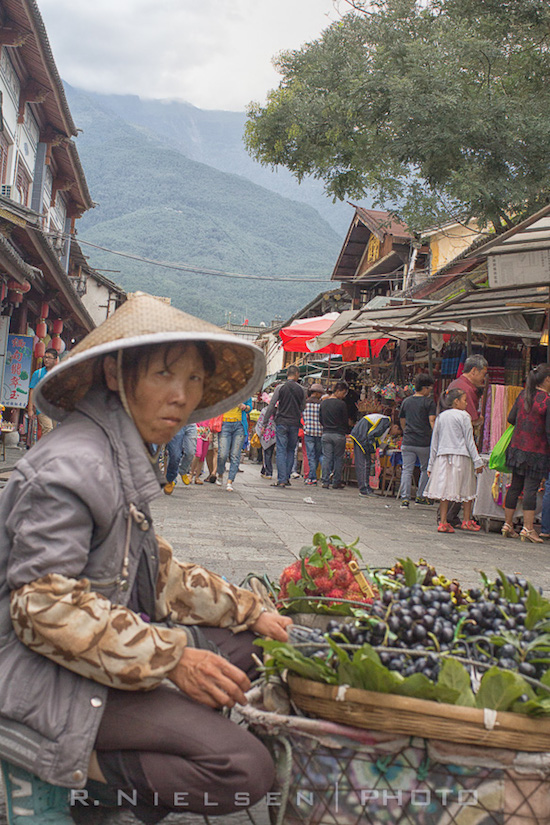 The facade of custom dress performing on a Han built stage dancing and singing, impostures pretending to be something they are not, all the while taking the largest profit of something that was not theirs…. sips and smiles over watered down tea that had the face of Mao Zedong staring back from the bottom of each cup could be pretentiously served to someone else. We wanted an authentic "off the beaten path" experience. Without padding the wrong pockets.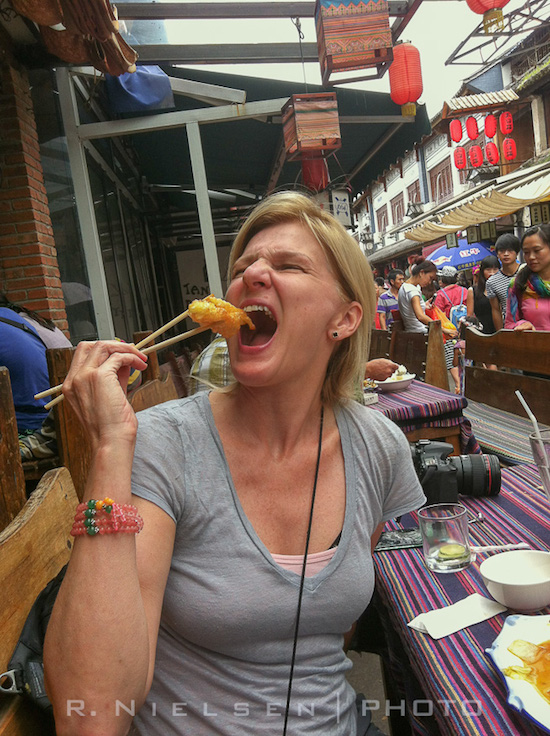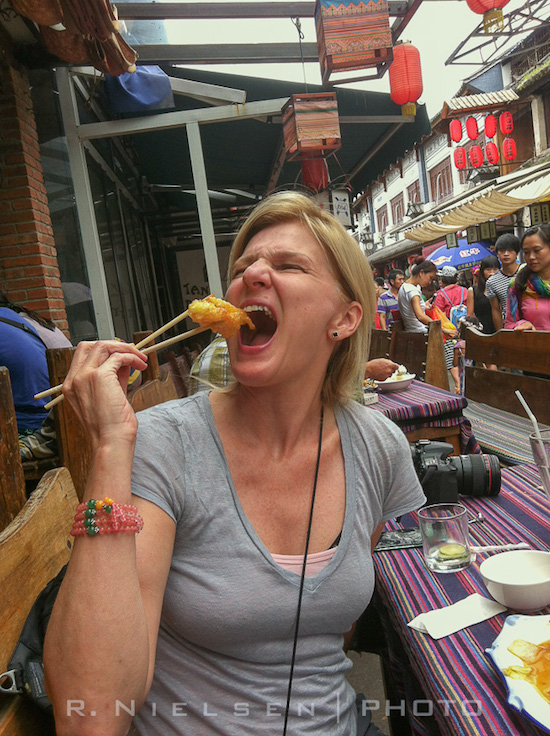 Yes… what we wanted was… a memorable trip along the Tea Horse Road. Occasionally, jumping off our imaginary horses to explore seven historical towns and villages.
A two-day hike along a very deep gorge and a sleep over on a very tall mountain high above a golden-colored river was part our eight-day plan. After a month and a half of research and revisions, I believe we managed to conquer exactly that. Dali Old Town was only a few short hours of a busy first day.
Top photo by PnP (creative CommonsC