Hiking in Flagstaff, Arizona: A Retreat from My Busy Life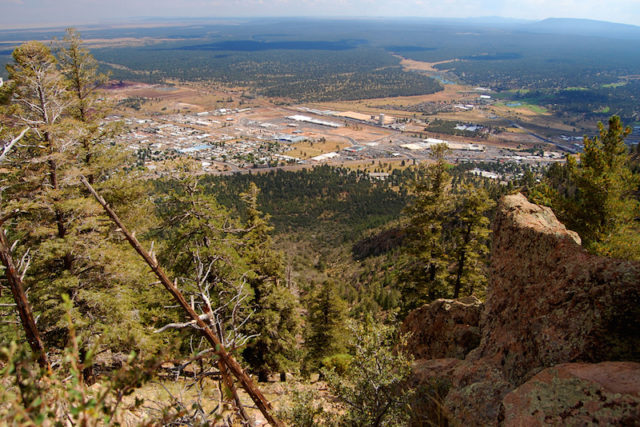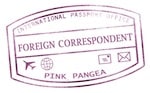 This semester has been very busy, which leaves no time for me to travel. Fortunately, Flagstaff, the city where I'm studying, has many hiking trails to explore. On the weekends, no matter how much homework I have, I will spare some time to be outdoors and give my brain a rest. Also, with the pleasant autumn weather, I feel like it's a waste to just stay at home. During my time in Flagstaff, I have hiked the toughest mountain, Humphrey's Peaks, been to the most beautiful trail, Inner Basin Trail, as well as other amazing trails; each one has its own charm.
My favorite thing to do is to hike the Mount Elden in Flagstaff, Arizona. My hiking buddy is an interesting, easy-going guy, and has same passion for the nature as I do.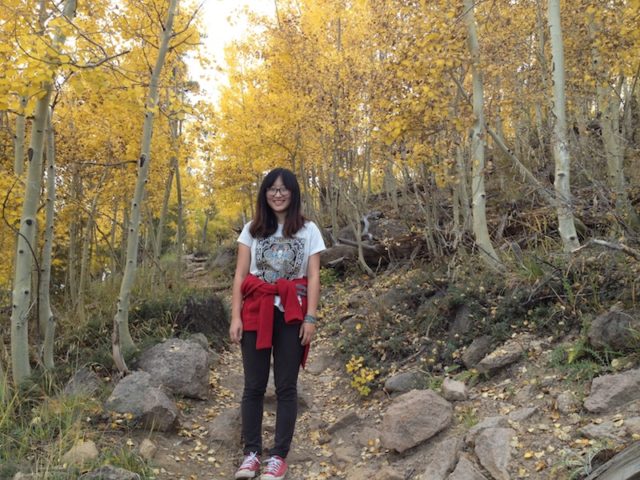 On a warm sunny Saturday, we started our adventure in Elden Outlook Trail. There were oaks, juniper, and pine trees, and also pretty purple daisies. Squirrels and birds were frequently seen along the way. I enjoyed observing the scenery along the trail and breathed the fragrant smell from the pine trees. The trail was a little challenging, steep and rocky, especially because I hadn't been to the gym in a while. I gasped heavily, slowed my steps, frequently stopped, and viewed the scenery around me.
When we reached a certain height, my friend told me that everything was now the same size, and one could not see the rich people's fancy large houses. "That will make you feel relieved and less jealous," I teased him.
For me, hiking offers a good retreat from my busy life, protects me from stressing out and fills my heart with joy.
During the hike, I was not only amazed by the scenery, but I also enjoyed the conversation with my friend. I adored the silent moments as well, when my thoughts wandered around and I felt a sense of solitude and freedom.
As the time went on, we got close to the top, and we saw a beautiful aspen forest. I never grow tired of this view: the solid golden leaves and the white barks. This view makes me think of the French philosopher Albert Camus's quote, "Autumn is a second spring when every leaf is a flower." In autumn, one can feel the cool air, touched by the warm sunlight, watch the colorful leaves, and listen to the sound when the leaves rustle in the wind.
We sat on a big rock, and I heard the leaves making crackling sounds, as if they whispered to each other. Looking around, I saw many young and short aspen trees with thin trunks due to a fire in 1977 that destroyed the forest. Now they were recovering and trying to return to their old glory days.
The scenery reminded me of the aspen forest on the Inner Basin trail. The aspen trees along the trail seemed surreal. They were very tall and covered the whole sky. When I hiked there, I felt as if I was entering a golden palace.
Hiking in Flagstaff, Arizona: A Retreat from My Busy Life
At the top of Mount Elden, we had a great view of Flagstaff. My mind was free from all thoughts, and I was impressed by the glory of nature.
On our way back, I witnessed the most stunning sunset—the ever-changing sky with pink and purple colors. Later on, the sky got darker, and the moon came, and became brighter. With the help of the moonlight, we carefully climbed down, chatting and giggling along he way.
My friend played some ancient Iranian music, which sounded mysterious, and made me feel as if I were in an ancient world; the bright moonlight, the twisted old trees, and the ruined relics came to my mind.
Hiking never gets boring and always offers a new experience. Our bodies can benefit greatly from hiking. For me, hiking offers a good retreat from my busy life, protects me from stressing out and fills my heart with joy. No matter how busy you are, there is no excuse to stop you from appreciating nature and enjoying life.
Related Reading
The Hardest Thing I Ever Did: Hiking the Appalachian Trail
Hiking in Flagstaff, Arizona: A Retreat from My Busy Life photo credits: Yinong Wang