4 Lessons Learned from Traveling with My Boyfriend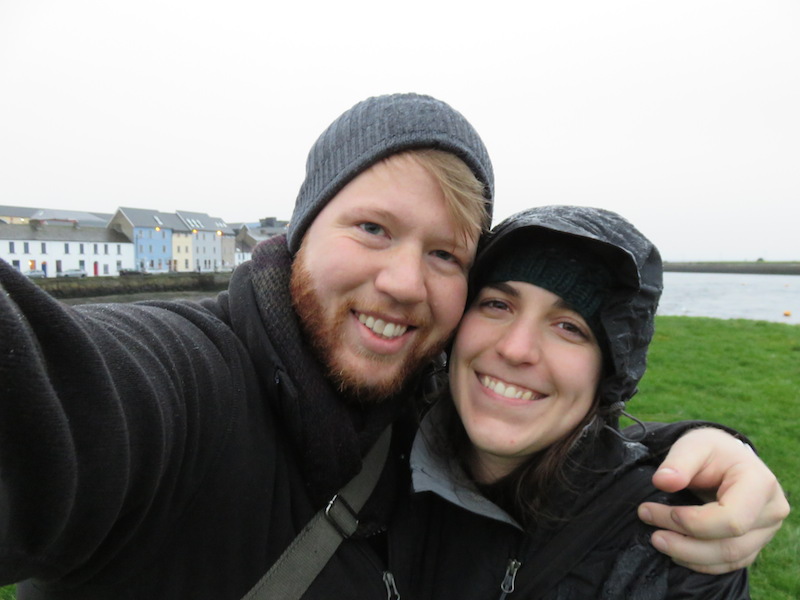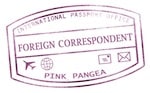 My boyfriend Matt and I decided to make Galway, Ireland our last stop on our backpacking adventure. We both studied abroad there together and missed the city so we decided that we had to return. There are few places on this earth that feel like home to me, and Galway is one of those places. There's just something about the city; the people are so friendly, life is vibrant, the ocean makes its presence known, the food is comforting, and the walks are beautiful. As I sat near Galway's docks, I began to reflect the experience of backpacking with Matt as my travel buddy. Here's everything I wish I knew before backpacking through Europe with my boyfriend:
4 Lessons Learned from Traveling with My Boyfriend
1. Don't listen to what other people say
Before we left for this trip, so many people asked us if we were going to get engaged or married and some people warned us that we would break up. Matt and I knew that none of those three were options but those ideas managed to work their way into my brain. Those thoughts consumed the first week of my trip. I still had a great first week but it was exhausting examining all the ways our relationship could go.
So I sat down with Matt and hashed out my feelings. After that, I went forward on my own terms and unencumbered by others' predictions. Go on your trip, setting your own relationship expectations and do your best to squash the expectations of third parties.
2. Nurture people you're becoming
One of the most beautiful parts of traveling for so long is the transformation that a traveler undergoes. This journey allowed me a glimpse of who I've wanted to be all along but was too busy and stressed with school and work to ever acknowledge. I developed in so many ways just as Matt did. I obsessed over photography and blogging while Matt thoroughly researched and enacted an exercise and diet routine that allowed him to lose sixty pounds during our trip alone. Throughout the trip, Matt and I encouraged each other in our endeavors.
Matt read my blogs and went through my photos with me. I listened to what he'd learned and would gladly walk anywhere with him rather than take public transportation. Most importantly, we acted as reflections of reality for each other, pointing out successes when the other was having a hard time seeing them.
3. For the love of all that is good, don't spend 24/7 with your travel buddy!
Take time for yourself during the trip. The biggest bone of contention that Matt and I had at the beginning of our journey was the feeling that we could never get away from each other. We love each other immensely but that doesn't mean that we needed to be attached at the hip. I don't care how much you love spending time with your significant other (like I do with Matt), it will make you go crazy.
We sorted this problem out pretty quickly. I'm a morning person and Matt's a night owl. The solution: Matt had his alone time at night while I slept, and I enjoyed my mornings boyfriend-free while Matt snoozed. Time apart is more than just keeping yourself sane. It also allows for reflection on your personal experience. Sometimes reflection can be hard when you're interacting with another person. It will ultimately make a trip with your boyfriend more fulfilling and well-rounded if you get some alone time.
4. Enjoy their reactions
I haven't gone through and made a list about my favorite parts of our journey but, if I did, watching Matt get excited about something would be at the top of that list. My boyfriend's a pretty monotone and unexpressive person. He even admits he's that way. During our whole trip, I knew Matt was happy even if he wasn't acting as excited as I was. Occasionally, though, Matt would react in such a way that I could tell he was really, really excited, like when we went to the Wieliczka Salt Mine in Poland or held owls in the Scottish Highlands. His happiness makes me happy, and those moments felt magical.
Galway and my boyfriend Matt are alike in a very important way; they both manage to bring out something in me that I've always known but needed help uncovering. For that, they both have my heart and gratitude. It's interesting how situations that challenge me to look at myself in different ways cause me to adore the source of that challenge even more. Perhaps that's why I love traveling the world so much.
Backpacking with Matt was a great decision. We both grew personally and as a couple. It's a journey that I will never forget or regret.
4 Lessons Learned from Traveling with My Boyfriend photos by Monique Wilkins.