The Best Part of A Backpacking Trip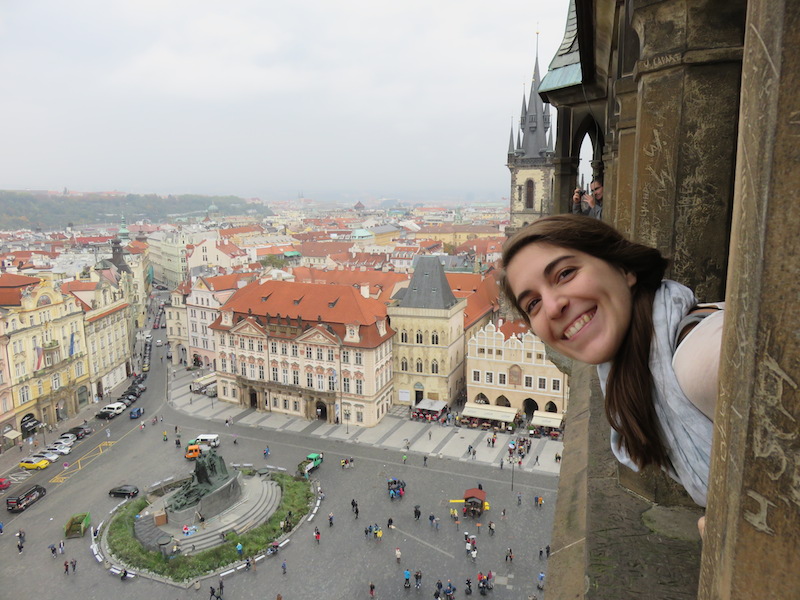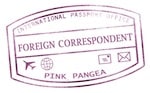 As I'm running through the rain in Prague with my boyfriend Matt by my side a sense of elation sets in. This day is one of our slower days, something that usually occurs once or twice a week. We woke up early to bring our laundry to the dry cleaners (unfortunately there are no do-it-yourself laundromats in the city center) and began our run immediately after.
The rain feels good and the pressed exertion is welcome. Typically Matt and I get the majority of our exercise by walking an average of seven miles daily seeing all the sites–which doesn't include the wandering we do once we get to our destination.
A backpacking trip is anything but normal. Your world is constantly changing. Your plans are never the same from one day to the next. It throws you off balance.
As I run across the Charles Bridge, I notice that all the swans have migrated to the other side of river as the rain gently falls. The night before they were sheltering in a small cove awaiting the impending lightning storm that chased Matt and I back across the bridge away from the Prague Castle. Before that storm the sky was a mix of a sunset and hurried black clouds swarming over the horizon. Prague looked so different from the first sight I had of it on the cloudy day atop the Astronomical Clock tower. The Charles Bridge thrummed with people attempting to get back to their hotels before the storm drenched them.
While I'm running across the bridge, tourists are scant compared to the day before. I unzip the neck of my shirt and feel the air cool my collarbone. Everything feels good and less hurried even though I'm happily rushing back to my breakfast at the hostel.
A backpacking trip is anything but normal. Your world is constantly changing. Your plans are never the same from one day to the next. It throws you off balance. It's different from living in one place for a few months and then leaving. I studied abroad in Galway, Ireland four years ago. I lived in the city, studied at the university, and left with a piece of my heart given away to Ireland. (And I'm not even part-Irish, much to the disbelief of quite a few Irish people who assume that all Americans who visit Ireland are part Irish.) I loved the feeling of getting to know Galway and making it my home.
As I'm backpacking across Europe, the trip can often feel frenzied. We're in a certain city for a short amount of time, and we want to get in all the sites. I also want to feel what it's like to live in the cities too, to become part of the everyday; that was my favorite part of my semester in Galway. You can be part of the everyday when you backpack–it just feels a bit different. To do it you attempt to mix your non-backpacking way of life into your traveling day. For me that means going for a run and reading quite often in addition to whatever we might have planned.
When I get back to the hostel, Matt and I eat our free breakfast. After getting ready for the day, I climb onto the top bunk to do some research while Matt sleeps below. It's peaceful as I hear Matt's sleepy breathing and the rain falling gently outside. It's like a typical non-backpacking rainy day as I warm up under my blankets and wait for our laundry to finish. As the pickup time nears, we eat some bread and suit up in our rain gear.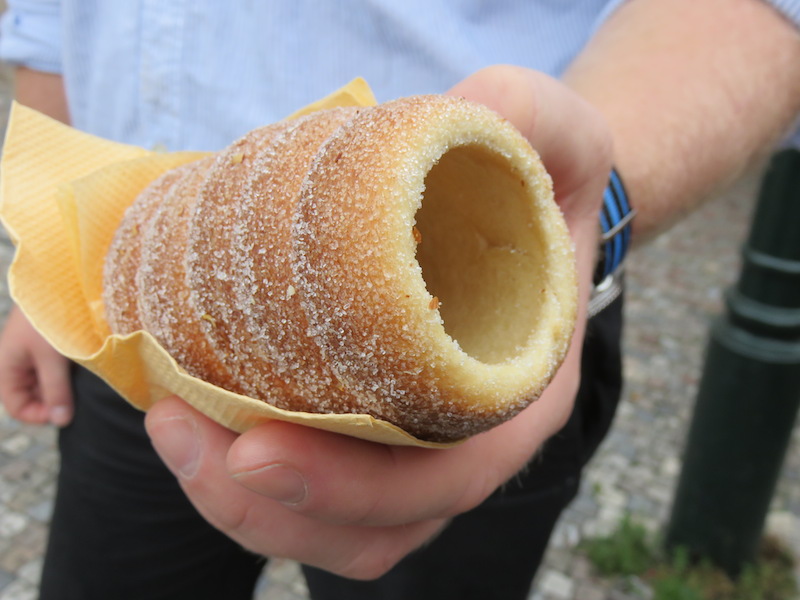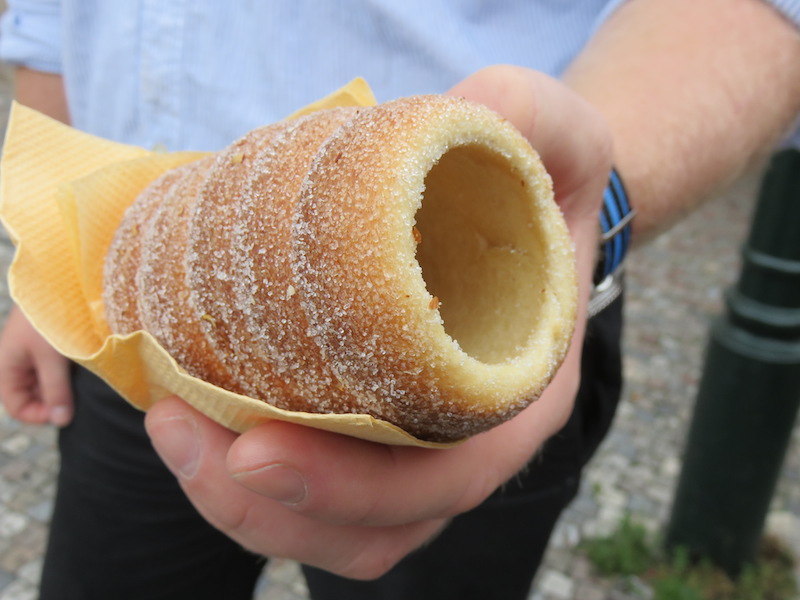 Matt races down the steps in front of me as I chase him as fast as my shorter legs can carry me. We laugh about it as we walk through Prague to the dry cleaner's. Sometimes the best moments of backpacking with your boyfriend are the silly small times together, just like when we aren't traveling.
Backpacking can get so hectic and tiring that rest days are needed. They ensure your health and sanity.
After bringing our laundry back to the hostel, Matt and I meander around Prague without any agenda. We find our way to a farmers' market to pick up some homemade baked goods and stop by an exhibition on art nouveau. We take our time as we walk about. It's a good slow day that everyone should take when they travel. Backpacking can get so hectic and tiring that rest days are needed. They ensure your health and sanity. Plus they also can allow you to see the city like you'd never see it if you just rushed between tourist sites. That's how you find Prague's cat art gallery and a bubble tea place that serves bubble beer.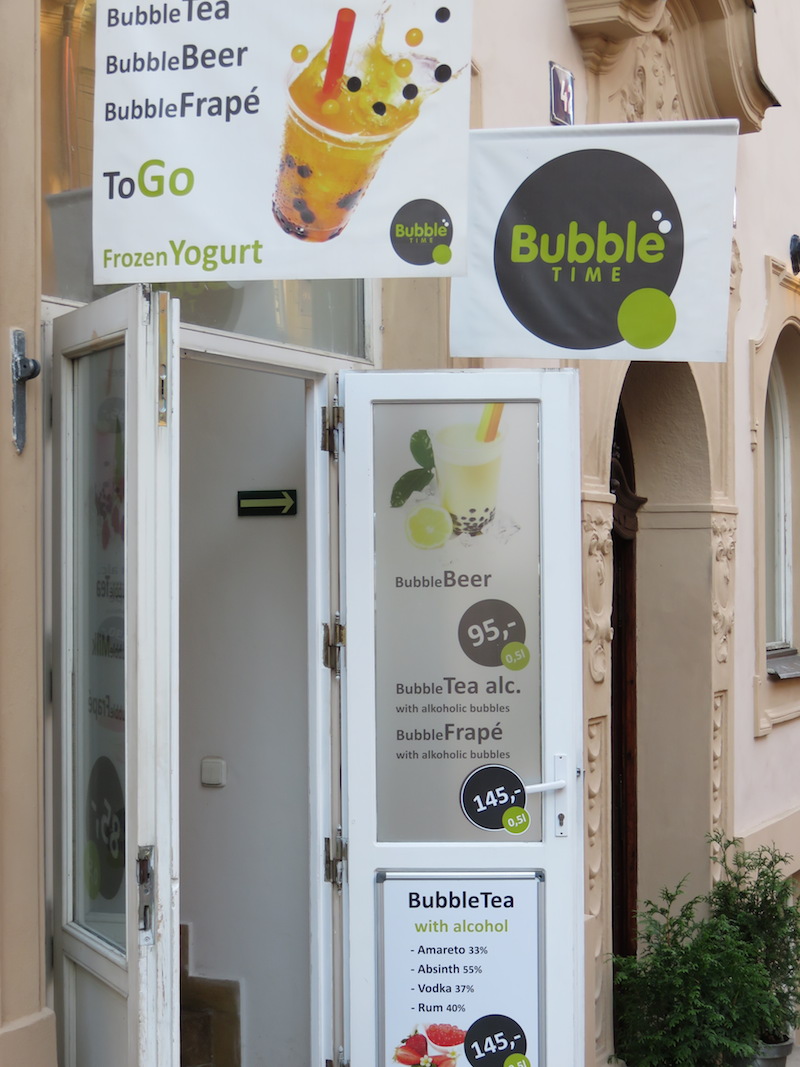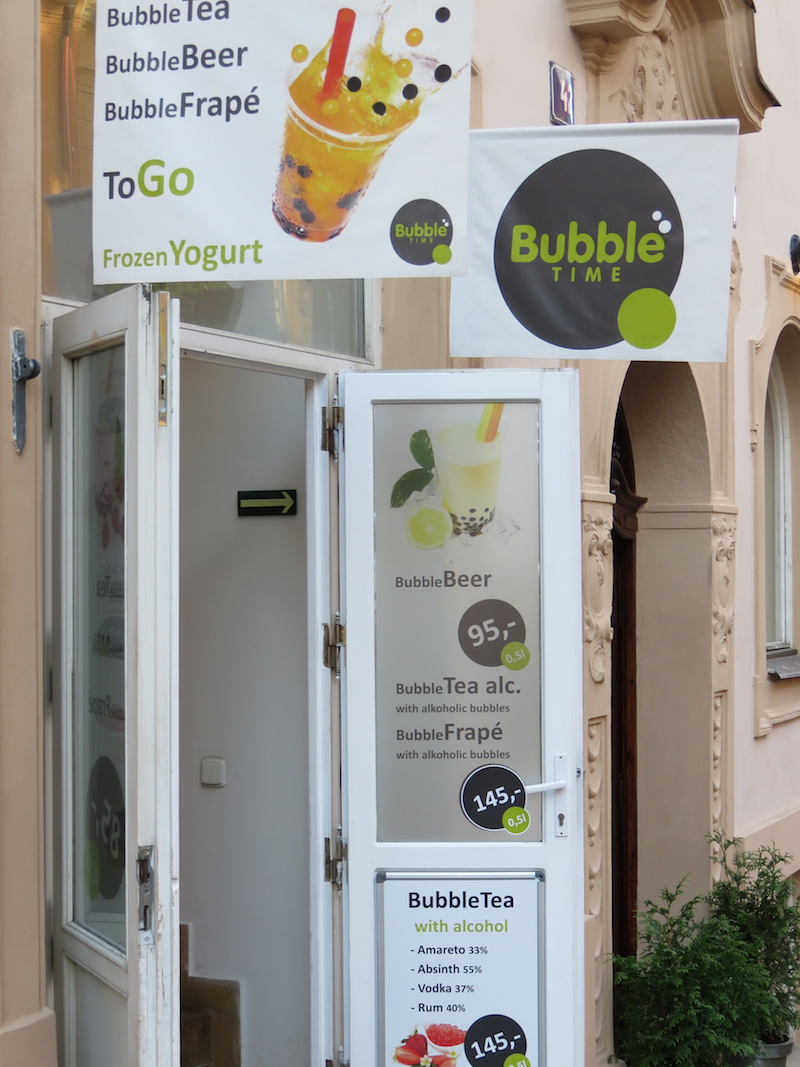 The days I feel most connected to the cities we visit are when we slow down and soak everything in rather than try to pack in a whole bunch of sites. I find that travel can be savored even more when you don't pack all the tourism into a couple of days. When Matt and I visited the Prague Castle that was our only major event for the day.
We crossed the Charles Bridge and hiked up a long staircase up in between buildings to get to the top of the hill where the castle perched. Nearing the top of the staircase I took a moment to turn around and was completely surprised. I had the most beautiful view of Prague. It felt surreal as I stood there still adjusting from the shift of doggedly climbing the stairs to gazing over the city in a way that I didn't expect to encounter as I made my ascent. I don't know if I would have turned around if it weren't for our languid procession to the castle. I could see myself trucking right to the top of the hill and never stopping if we were on a strict time crunch. It's important to let those special moments come to you while you travel. I think it's what traveling is all about.