10 Helpful Things To Bring On Your Trip To Ireland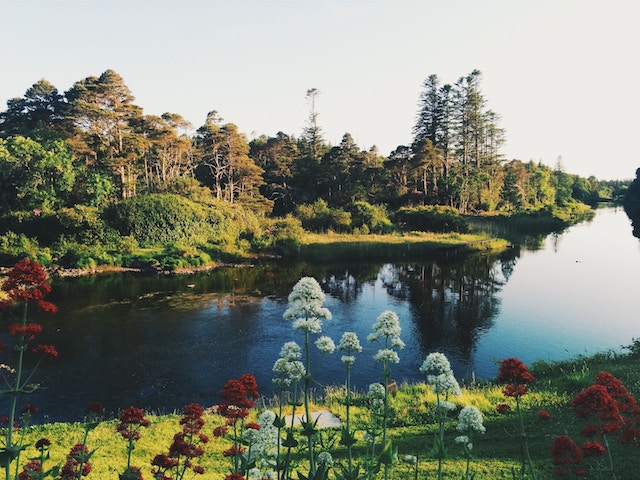 It all started with a $485 check—a paycheck I had completely forgotten about, in fact. I was working as a waitress at a local favorite and making decent tips—enough so, that I had lost that "only 5 more days till payday" feeling. As I was making my way to the bank, check in hand, a thought slammed into my consciousness. "This is the perfect opportunity to save up for that trip you've always wanted to do!" Immediately, I could feel my blood pressure rise from the sheer idea that I could finally fulfill a lifelong dream: going to Ireland.
The months that followed this awesome discovery were amazing, money-saving times. I banked as many tips as I could and picked up as many extra shifts as possible. I even managed to get a short leave of absence. This was my first trip abroad, and I was doing it solo no less. So, lots of thought and research went into planning this trip. First, I looked at ways to stay in Ireland for the least money possible and still keep up a way of life that was comfortable to me. I knew I didn't want to do straight backpacking. I am a person who likes my creature comforts.
It all started with a $485 check—a paycheck I had completely forgotten about, in fact.
In my searches, I found two websites that fit my "accommodations-without-breaking-the-bank" needs. One was a Couchsurfing website, and the other was a website that offered accommodations in exchange for working on organic farms. Next, I contacted a friend of a friend who lived in Galway. She informed me that she would be traveling to Boston for a week, and would require a house sitter and a cat sitter. I immediately agreed, and upon her return from Boston, was invited to stay an extra week!
During my two-week stay in Galway, I had the opportunity to explore the city streets. I stumbled upon a French bakery that sold amazing espresso-based coffees (you would not believe how hard it is to find a great cup of coffee in Ireland). It was here that I had time to sit and read, people watch and collect my thoughts in my travel journal. On one of these lovely visits, as I sat sipping my allongé, I thought it would be smart to make a list of what to bring and what to leave at home. Based on what I knew then, and what I discovered during my stay, here is what I came up with when packing for Ireland:
Packing Ireland: 10 Helpful Things To Bring On Your Trip To Ireland
1. Euros
I was told to purchase Euro when it was low, prior to leaving for Ireland. I was very diligent in checking currency rates every day and purchased them whenever I felt that I was maximizing my money. It's a good idea to have at least some local currency when you land.
2. Guide book
Purchase the smallest, thinnest book you can find, as you will be carrying this with you at all times. Sometimes I had my day pack and sometimes I had my side saddle bag—both of which were full of items and not very big. So the less weight you can put in there, the better. I bought a Lonely Planet guide book for Ireland specifically. It had a map in it, which was great.
3. Good walking shoes
When I shopped around for some hiking shoes, a salesman pointed out that gortex might be a good material to consider seeing as Ireland is known for its wet weather. I was planning on doing some day hikes, so this was a most welcome suggestion.
4. Credit card and debit card
I discovered early on that there were expenses that I was incurring, or going to incur that I had not anticipated. Examples of this would be luggage storage fees (or "left luggage" as the Irish call it), internet cafes, laundry services (nearly impossible to find a self serve laundromat), taxi fare, and if you are renting a car, car parks and meters.
If you plan on renting a car like I did, learn how to drive standard shift, as this is less expensive to rent, and way more common than an automatic transmission. Secondly, bring along a credit card that is valid in Ireland. You cannot rent a car or book a hotel/hostel without one. As far as debit cards go, I had my bank issue me a second card and left it with my mom. If something happened to the one I had in Ireland, I could have it expedited to me within a week.
5. Daypack
I would suggest you bring along a smaller day pack, as it is less cumbersome than a large backpack and way easier to navigate the crowds or tight spaces like public transit.
6. Warm Clothes
Ten months out of the year, it will more than likely be cooler to cold in Ireland. I went in May and left mid-June. I can attest to the fact that, yes, it does rain almost every day, several times per day, and that it is windy and surprisingly, quite cold. Gloves, a hat and a warm, rain-proof windbreaker jacket would be essentials for your suitcase.
7. Journal
Although, I am not a diligent diary-writer, I was grateful to have brought a journal with me. I managed to write down some memorable moments and I now enjoy reading them once in awhile to remind myself how grand a time I had!
Tip: Write down your contacts (back home and in the country you are traveling to) on the inside back cover. Don't forget to list their names, addresses, phone numbers and emails.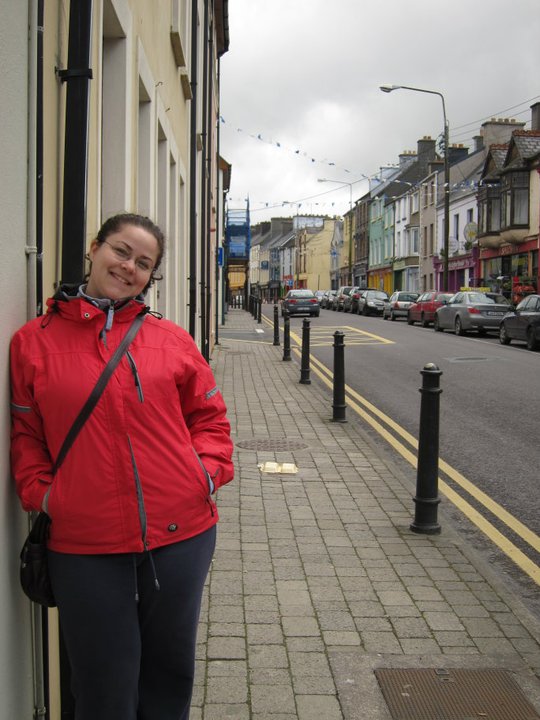 8. Leave the smartphone home
It is fairly inexpensive and very convenient to purchase a pre-paid phone at the local shops. Eighty-ninety Euro should get you a phone and credits for one month. It beats having to purchase a new phone at home because you broke it/lost it in an Irish field somewhere!
0. A great attitude
You will be encountering and mingling with all types of people and personalities. You might face possible challenging situations, or deal with some solo traveling blues. But, I promise you that with a great attitude, and an adaptable personality, the potential for the greatest trip of your life is within reach!
10. Camera
For obvious reasons, a camera should definitely be top priority. Unless you are a travel photographer, don't splurge on some high tech camera and lens. A good quality point and shoot will do just the trick. I bought myself a gently used Canon S90 for $250 and did not regret my decision. Don't forget your extra batteries and charger! Yes, most people take photos withs their phones these days. But, you'll allow yourself to enjoy your journey with out needing your phone all of the time.
Photos for 10 Helpful Things To Bring On Your Trip To Ireland by Unsplash and Nathalie Robichaud.