Travel Ghana: Your Packing Checklist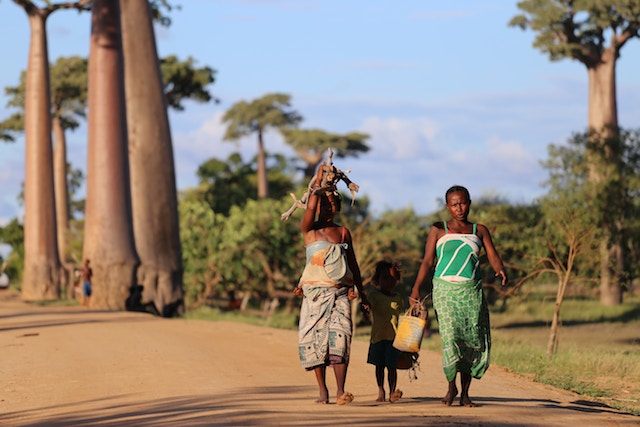 Ghana is lush, beautiful, buzzing with friendly people, and rich in history. Because it's often called the "gateway to Africa," it's no wonder that many people choose to travel to Ghana.
I spent three weeks there—specifically Kumasi, the Cape Coast, and a bit in Accra—volunteering at an orphanage and school through Love Volunteers. Most of the time, I was working, but I did get the chance to be a tourist during the weekends. Although only there a short time, I definitely had enough time to learn a lot about Ghana, to fall in love with the place and to feel a deep connection to Ghana culture and to Ghanians.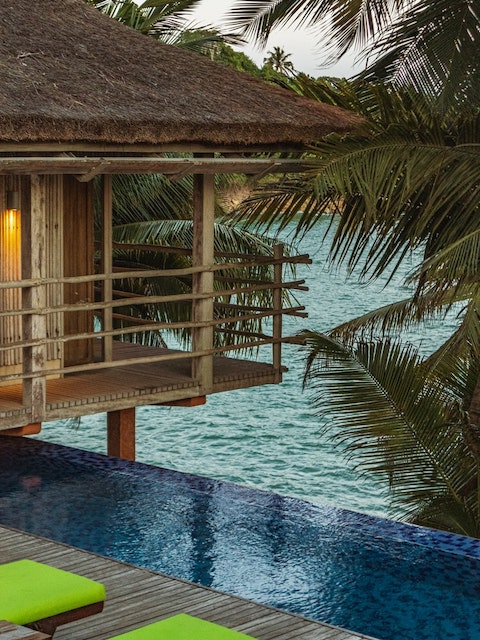 Before you travel to Ghana, follow this packing checklist for the best experience:
Travel Ghana: Your Packing Checklist
1. Mosquito net
Unless you're staying in an air-conditioned hotel while in Ghana or your volunteer/guest accommodations have one, it's a good idea to bring your own mosquito net. I didn't see any stores that sold them while I was there. Ghana is in Sub-Saharan Africa where malaria is serious business, and the best way to prevent getting it is to avoid getting bitten by mosquitoes. I was staying with a family in their home, which was great in many ways, but I was thankful that I had my own mosquito net.
2. Malaria pills
As mentioned above, malaria is a serious disease, and it's extremely important to bring your pills. I took them for about 30 days (you are required to take them a few days before you arrive and a few days after.) Some side effects are of concern, but I never experienced any. And although I was freaked out about malaria and mosquitoes for the first few days, I got over my fears just took my pills.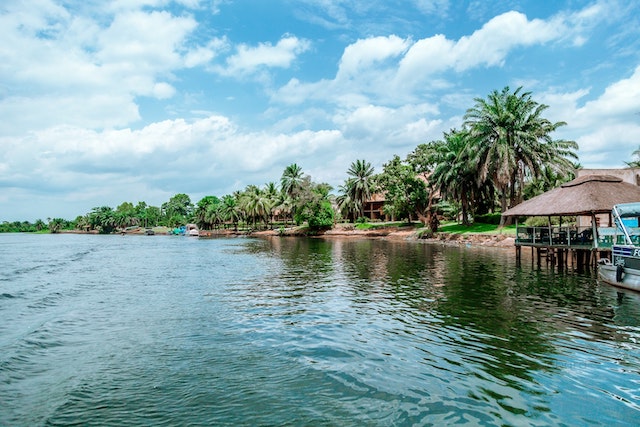 3. Insect repellant
Not to beat the malaria drum too loudly, but not getting bitten by mosquitoes in the first place is really the key. A high-end insect repellant will help with that.
4. Imodium, Advil/aspirin, etc.
I really didn't need these products until my last day in Ghana (and just Imodium for a little "travelers' diarrhea") during my trip back to Canada, which included a 4-hour bus ride and two planes. But I was glad I brought some with me, just in case, because the nearest pharmacy—and Kumasi does have quite a few of them with varying degrees of similarities to western pharmacies—to where I was staying did not sell any pain relievers or other medications that I was familiar with.
5. Light, breathable clothing and a rain slicker
I traveled to Ghana in July (the rainy season) and the Ghanaians said it was the coolest time of year! That might have been true. But from my perspective, the Ghana weather was hot and humid! While there, I experienced two epic downpours: thunderstorms, wind, and great swaths of water. Apparently in the dry season, that sort of thing doesn't happen at all. But most of the time I was there, it was just hot, hot, hot!
I recommend light, breathable and modest clothing, including shorts (not too short), capris, light blouses and t-shirts, and maybe a light long-sleeved cardigan for the evenings. Don't forget a bathing suit if you're traveling to the coast.
Kakum National Park
6. Sunscreen
You're in a tropical country and most days—even during the rainy season—are full sun!
Travel Ghana: Your Packing Checklist
7. Good walking shoes/sandals
I love Keens, so I brought my Keen walking sandals. Most days I wore my sandals, but I was thankful for my walking shoes especially when I went to Kakum National Park and hiked there. I recommend bringing flip-flops too because in most Ghanaian homes, it is polite to remove your outside shoes when entering and also, they are good for showers.
8. Daypack
Kumasi and Kakum National Park, as well as the Cape Coast, have quite a few places to explore from markets—Kejetia in Kumasi—to hiking around the park. A good daypack that can hold the essentials is a great idea.
9. Bottled water
Ghana has a pretty unreliable water system, which means it is not safe to drink the water, not even when brushing your teeth. So it's essential that you always have bottled water. Venders also sell filtered water in small plastic bags. My host
provided these for me, which I poured into my bottle.
10. Debit card (cash)
So much of the commercial transactions—hotels, cabs, public transportation by tro-tros (mini vans), markets, stores—in Ghana are cash-based and prices are often negotiable. (Be ready to apply some good haggling skills!) So, it's a good idea to bring your debit card and make a few withdrawals at reputable European/UK/International banks in the larger cities to get the Ghana Cedi currency. I never carried a lot of cash on me; as a tourist, you will be seen as having money, so be careful. Still, I never felt insecure or afraid. I just used common sense.
11. Adapter
Ghana mostly has the three-pronged, UK style outlets, so bring an adapter.
12. Tablet/books
I took my iPad, which had a few digital books on it and was useful when there was Internet. Most hotels will have WiFi, but if you're staying in someone's home, don't expect it. I ended up buying a little WiFi router, which worked quite well for my iPad and iPhone. Don't bring an iPhone! You'll be able to buy a cheap phone or a SIM card in Ghana.
13. Laundry bar of soap
At my homestay, I did my own laundry and that meant washing items by hand and hanging them up to dry. A bar of laundry soap was perfect.
14. An open mind and great attitude about schedules
Ghanaians and the nicest, most hospitable people I've ever met! They are always willing to help out a traveler and are very giving. Just don't expect them to have the western style adherence to time. If someone says they'll meet you at a particular time, don't panic when they don't arrive more than a half hour later. Learn to expect it.
15. A warm heart
I was able to volunteer in Ghana at an orphanage and a school and it was the most gratifying "work" I've ever done.
Travel Ghana: Your Packing Checklist
Related Reading
Ghana, Africa: Travel Tips for Women
One-Week Trip to Ghana: A Country of Extreme Contrasts
How to Reject Marriage Proposals from Ghanaian Men
6 Ghanaian Foods You'll Definitely Want to Try
Have you traveled to Ghana? Email us for information about sharing your experience and advice with the Pink Pangea community. We can't wait to hear from you.
Photos by Kirsten Harris and Unsplash.