6 Ghanaian Foods You'll Definitely Want to Try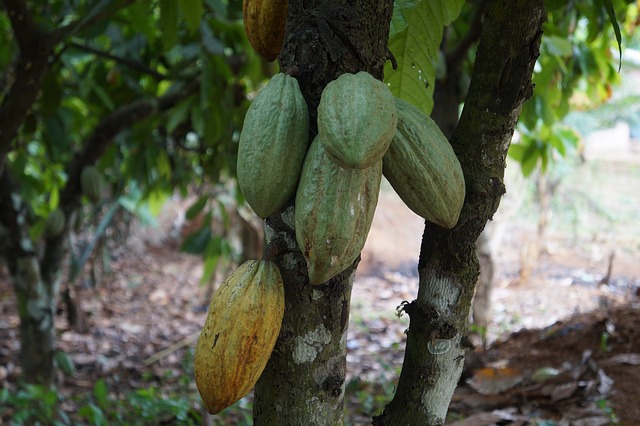 Ghana is probably the place where I ate the most food that I had never before tried (or even heard of). I was so absorbed in the sense of community, the poverty, the kindness and the people that I even told my parents (jokingly—maybe) that I wasn't coming back to the States. There's just something about Ghana that draws you in. During your visit, be sure to stop by a chop bar—this is what they call restaurants that only sell local food. There you will find more traditional African tables, which are low to the ground with short stools. Also be sure to try the best of Ghanaian food:
6 Ghanaian Foods You'll Definitely Want to Try
1. Fruit
During my homestay with a Ghanaian family, which enriched my experience that much more, I was served a plate of mangoes, pineapples and bananas for breakfast each morning. These were the BEST mangoes I have ever tried. I kept finding myself saying, "Why don't the ones in the U.S. taste like this?" or "The bananas in the U.S. don't even compare to this." Honestly, do yourself a favor and eat as much fruit as you can. Because it gets very hot, I recommend stopping by any street stand that sells coconuts. The merchants will hack it open for you and you can cool down with the freshest coconut water!
6 Ghanaian Foods You'll Definitely Want to Try
2. Fish
Because Ghana is on the coast, fish was in abundance. Be sure to take in the view of all of the fishermen in their painted boats on the water. You could have your fish fried or grilled–either way it was delicious. Simple with just a few spices! Tilapia is the most common.
3. Jollof rice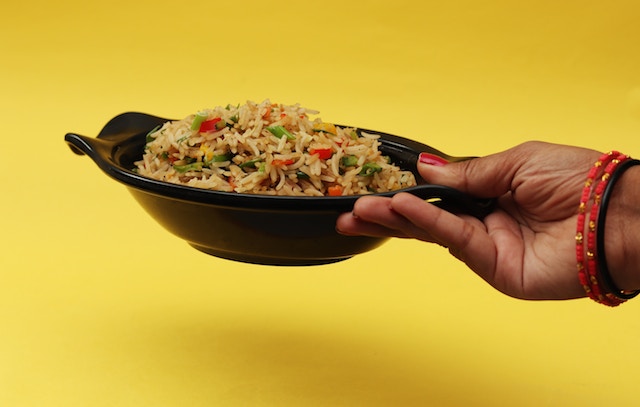 6 Ghanaian Foods You'll Definitely Want to Try
This is my favorite dish! Jollof rice is made with tomatoes and red pepper, therefore it is very spicy. You can eat this with any kind of meat or vegetable. I could just eat it alone too because it's very flavorful. I tried it with various stews, fried chicken and some sauces and I can attest to the fact that it goes with everything. The richness of the tomato and the spiciness of the peppers give this rice a very unique taste. Just make sure you like a little spice before you indulge.
4. Banku
Think of this as a tortilla. Though it doesn't look like one, it is meant to accompany dishes the same way a tortilla does. It doesn't really have much taste on its own, but it is a staple in Ghanaian cuisine. Often served alongside fish, banku is eaten with your hands. You grab a little of the corn, wheat and flour mix that is often presented in a balled form, and then grab some of the fish. Don't worry, all meals eaten with your hands will end with a washbowl.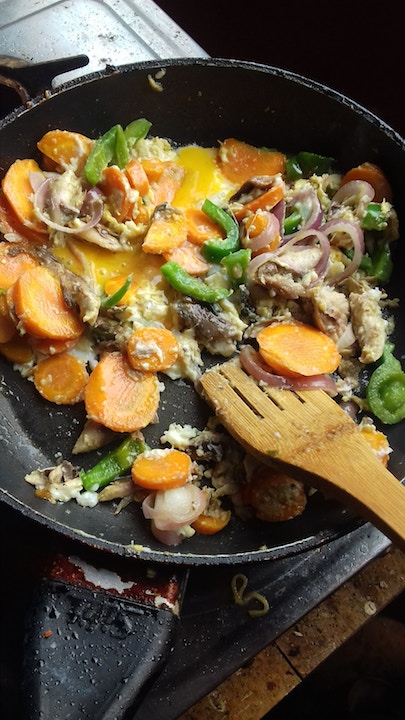 5. Roasted plantains
These are sold from street vendors and are a great snack. They have a different taste than the fried ones, and are not as sweet. Roasting them brings out a smokier and more subtle sweet flavor. They are constantly being roasted so grab one to go and continue to explore all the sights.
6. Chocolate
I couldn't leave this out, Ghanaian chocolate is great! No additives, real cocoa (and in quantities you can actually taste) and it isn't too sweet. It's the perfect gift to bring home for friends and it makes a great after-dinner treat.
6 Ghanaian Foods You'll Definitely Want to Try photos by pixabay and unsplash.