Why I Chose to Study in Perugia, Italy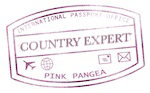 Before studying in Perugia, Italy I had never left America. In fact, I was someone who hadn't been anywhere and wanted to go everywhere. I still do. For a really long time, I had no idea where I saw myself studying abroad. All I knew was that I had to do it.
Being the indecisive person that I am, I would change my mind about the location on a weekly basis. One week it was Prague, the next Madrid. I was set on Paris for quite a long time, and even took a semester of French in preparation for it. But I changed my mind right before applications came out because I had found a small hilltop town in Italy that captivated my attention.
Once I began to read about the program in Perugia, I knew it was my only option. It was pre-approved by my school, had classes that were interesting (and that I would receive credit for), and was located in central Italy. I never had any desire to study in a big city, like Rome or Florence. Within 24 hours after discovering the program, I made the decision to study there. I was doing this.
I had found a small hilltop town in Italy that captivated my attention.
For a long time, studying abroad felt like one of those things that I say I'm going to do and never actually get around to. I say I'm going to write a novel. I say I'm going to do my homework assignments ahead of time. I say that I'm going to go to the gym every day. And now I was saying that I was going to Italy.
When I first told my friends and family that I was traveling to Perugia, they looked back at me with a blank expression, having absolutely no clue where it was on a map. Perugia is in between Florence and Rome, about an hour and three hours apart respectively.
Even after arriving in Perugia, the experience still didn't feel real. The first couple of days felt like vacation. I could have easily been in Florida or Puerto Rico. The city is enchanting and breathtaking, with rich history. I wish words could do it justice. And that is how the city of wine, jazz, and chocolate became my home for the next three months.