Designing Trendy Travel Accessories: A Conversation with Devra Miller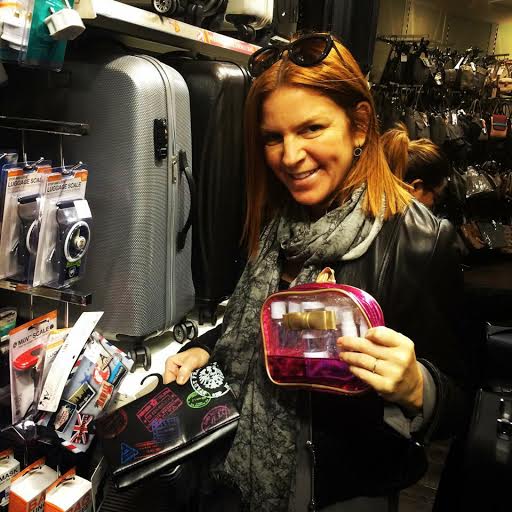 One of the most frequent questions I get about my travels is about packing. Turns out people want to know if I have any advice, secret methods, or go-to products. Most of my friends know that I'm probably not the most organized packer, so I met up Devra Miller, the founder and Chief Chica of Miamica, to pick her brain about her beautiful line of travel products in their New York City showroom.
We talked about where she gets her inspiration, what's coming up in the new line, how she got started, and we shared some of our travel adventures. I particularly enjoyed hearing her tips about how to best squat in an airplane bathroom — stay tuned for the video instructions! Here are some of the highlights from our conversation.
Designing Trendy Travel Accessories: A Conversation with Devra Miller
We were excited when we came across Miamica! What inspired you to start it?
I was traveling a lot and noticed that there were not a lot of accessories out there specifically designed for women on-the-go. I was especially annoyed that there were no fashionable tampon and pad cases! I mean, we women spend more than 100 days of the year carrying around our period products and all we were being offered was some plastic giveaway that came in the tampon box every few years?! It was time to do something about it.
How did you choose the name?
My first product was our trendy tampon cases and it was a play on words based on the expression us girls use here in America when we refer to our periods as "my friend" or "my monthly friend." I took the Italian translation of "mia amica," combined it, and came up with "Miamica." Now that the collection has expanded to a full travel accessories line, all our products are meant to be a 'friend' to women.
What were the biggest challenges to getting Miamica off the ground when you started out?
Learning about product development, production overseas and distribution were my biggest challenges when I started out, along with aligning with the right people in my industry. My background was writing, so I had no manufacturing skills when I started out.
Designing Trendy Travel Accessories: A Conversation with Devra Miller.
Do you have any advice for women entrepreneurs who are in the early stages of their business?
The best advice I can give to women just starting out is to connect and speak with other women entrepreneurs who have more experience, preferably in the same industry. Also, when you're starting out, listen more than you talk (that was a hard one for me to learn). You can't be successful unless you listen to your customers and know what they need and how you can help them. Lastly, be patient, stay positive, and know that the sale starts at "no."
When you started the business, what were the main products that you sold?
My main product that has sold since almost the beginning has been our trendy pill cases with cute sayings on them like "Take a Chill Pill" or "Happy Pills." These continue to be our top sellers!
How do you decide which product to create next? What's popular these days?
I usually decide to create a product when I'm traveling and get frustrated that there's something missing to make life easier. For example, it bothered me that I could never fit my blanket or pillow inside my carry-on, so I designed our "Upgrade Me" blanket/pillow to attach to the outside of your carry-on so it doesn't take up precious space inside. Plus our blankets are extra long, they cover your feet, and there's a zippered pocket to hold readers, smartphone, a book or other personals.
Another pet peeve was those plastic laundry bags in the hotels. They're too small and very often they rip when you pull the strings. That's when I came out with my Dirty Laundry bag, which conveniently folds into itself, is spacious and has a good toggle pull. Almost all my designs are born out of some pet peeve.
One of my faves is our Take Charge case, which organizes all your chargers, cords and adapters. I couldn't take another day with all my cords getting tangled up, so Take Charge was the solution to that problem! Thankfully, I never run out of pet peeves, so the product line keeps growing.
As far as what's popular these days, our Clear for Take-Off bottle kits are trending big time. With all the TSA regulations, we put a fun spin on our clear security cases.
Which products do you use most?
Our Upgrade Me blanket (which is the best travel blanket ever!), Dirty Laundry bag, Take Charge! cord organizer, our shoe bags, and File & Fly to organize all my travel cards, passport, documents, money, etc.
What do you do when you're not running Miamica? Where can we catch you on the weekends?
It depends on the season. In the winter, I might just stay home on the weekends and catch up on TV and all my DVR shows, plus my unending pile of magazines. Most weekends though, you can catch me "comp" shopping around the city or shopping boutiques and accessories departments for inspiration and design ideas. In the summer, I try to spend a lot of weekends at the Jersey Shore at this boutique hotel we stay at in Long Branch. I love to escape from NYC once in a while. What can I say, I'm a Jersey girl!
Do you have any advice for Pink Pangea readers who are about to embark on their next trip?
Try to pack light with just carry-on luggage, and do whatever you can do to avoid the baggage claim. I still need to follow my own advice a little better! I almost always overpack, but at least my suitcase is organized thanks to all my Miamica products. Life is a journey, so pack well.
What's next on your travel list?
St. Barth's next week! Can't wait! This will be my first time jet skiing. My husband and I go every year and it helps me get through the rest of winter! It's also a great boost before my busiest work season, summer travel.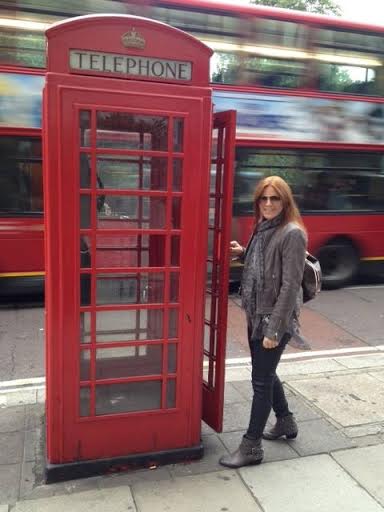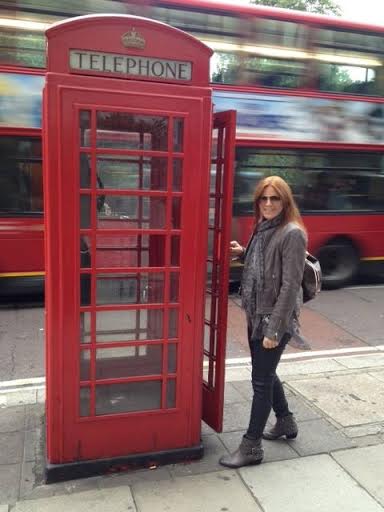 Designing Trendy Travel Accessories: A Conversation with Devra Miller photos by Devra Miller.